Autumn Raffle 2021
Thank you to CSH logistics for sponsoring this year's Auntumn Raffle 2021 and thank you to everyone who bought a ticket and made a donation. The raffle has raised over £19,000 for East Lancashire Hospice.
Please see below this year's winning tickets: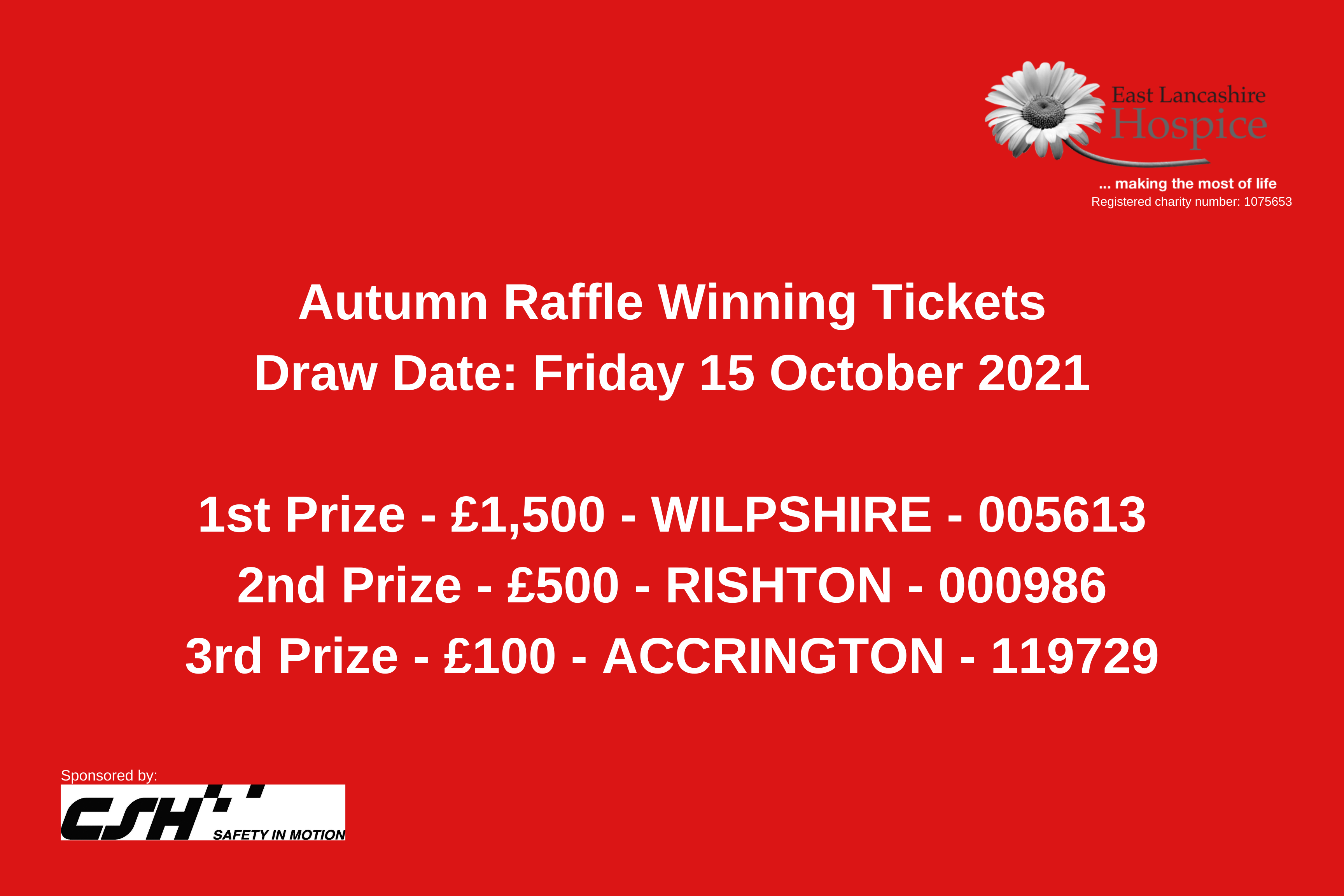 Sponsored by:

If you would like any further information on the raffle, please call fundraising - 01254 287011 / 287014.
Gamble responsibly – gambling should be fun. If gambling is causing you a problem, for confidential advice and support contact:­ www.­begam­ble­aware.­org Helpline: 0808 8020 133
Please write to: The Promoter, East Lancashire Hospice Lottery, Park Lee Road, Blackburn, BB2 3NY.