Bubble Rush 2018
We have incredi-bubble news!
Join us for a bubbly fun run on Sunday 6 May and take part in the biggest and best foam filled fun run around!
Our brand new event begins with a pure white bubbly start and then four different coloured bubble stations await, as you run, walk or dance along the route!
Come and join #ELHbubbles
Held at Pleckgate High School, Blackburn

Sunday 6 May 2018

The course is 2.5km or why not double the bubble and do it twice = 5km

Two start times available -

Groovy Green

(9:30am registration, 11am start)
-

Hello Yellow

(11am registration, 12:30 start). Waves reach capacity quickly, so please sign up on the same wave as your friends to avoid disappointment!

Hosted by 2BR the event village includes - Live music, merchandise and all you need to go bubble mad!

Registration fee includes - Bubble Rush T-shirt and Medal (Children under 3 are FREE, therefore do not receive t-shirt or medal).
By registering you are agreeing to raise funds or make a personal donation which will go towards caring for our patients.
Please ensure you read the Terms & Conditions before booking. If you have any questions about the event please email Leanne.­green1@­eas­tla­nc­shos­pi­ce.­org.­uk or call fundraising on 01254 287 011.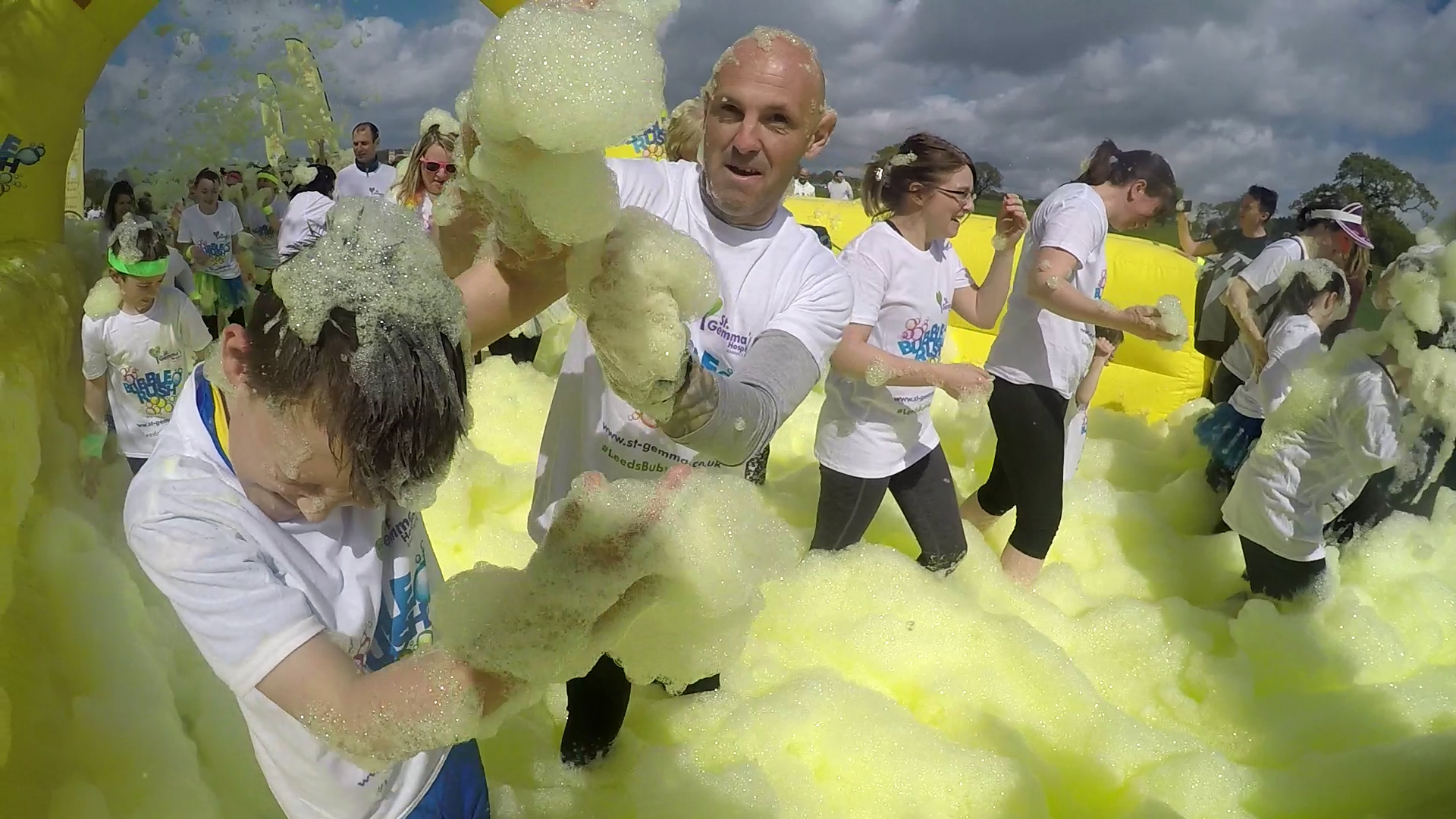 Thank you to our sponsors - Ultraframe Home Improvements, Cardboard Box Company Ltd. and Ronset