Corporate Challenge 2018
The East Lancashire Hospice Corporate Challenge for 2018 has now begun and we have 26 amazing companies all raising money for their local hospice in their own way.
The businesses from Blackburn, Darwen, Hyndburn and the Ribble Valley all came together on 12 April at the hospice for the launch and were each given £50 - thanks to Organic Insurance, who are once again this years headline sponsor of the challenge.
The challenge is for businesses to turn £50 into as much as they can within a six-month period. All sponsor money raised will help to provide care for local people who are coping with a life-limiting illness at a time when they need it most.
Keep your eye out on our social media for an update on how the challengers are doing!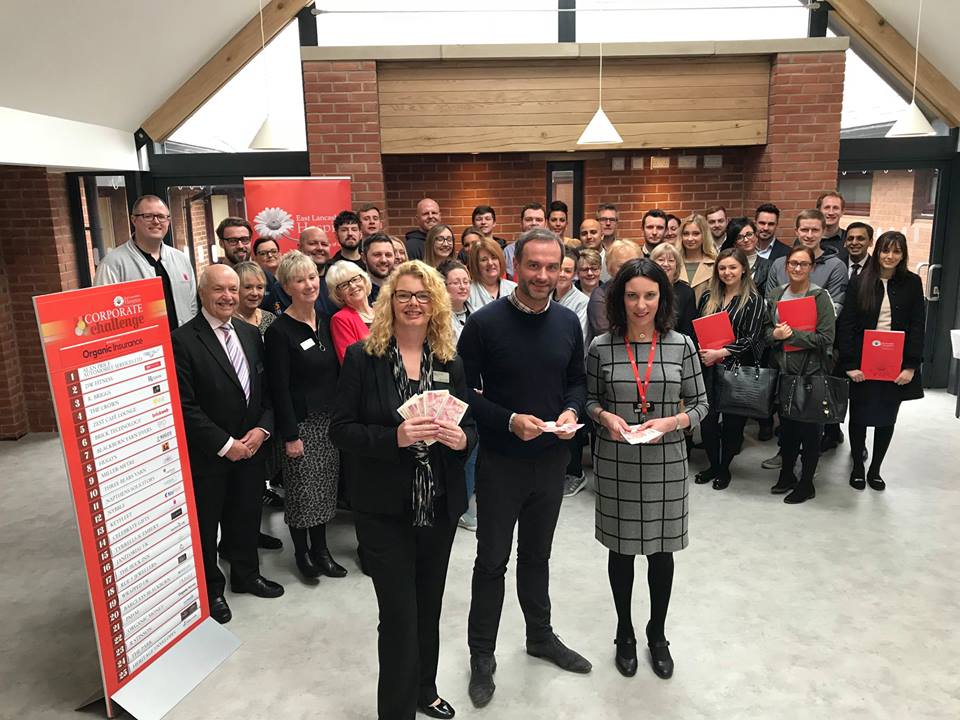 Read more about the companies who have signed up for the challenge!: Alan Price Automobile Services, Barclays Bank, Blackburn Yarn Dyers, Celebrate Gifts, DW Fitness, Janitorial UK, Keyfleet, Miller Metre, Napthens, Nybble Information Systems, Organic Money, PM&M, R Briggs, Rob Stinson, Rue 5, Taylors Solicitors, The Park, The Buck Inn, Three Bears Yarn, Tyrrells and Embery, Wrapped UK, Zest Cafe Lounge
If your company would like to be involved in the Corporate Challenge 2019, please contact us - info@­eas­tla­nc­shos­pi­ce.­org.­uk or call fundraising - 01254 287012.