Corporate Challenge 2019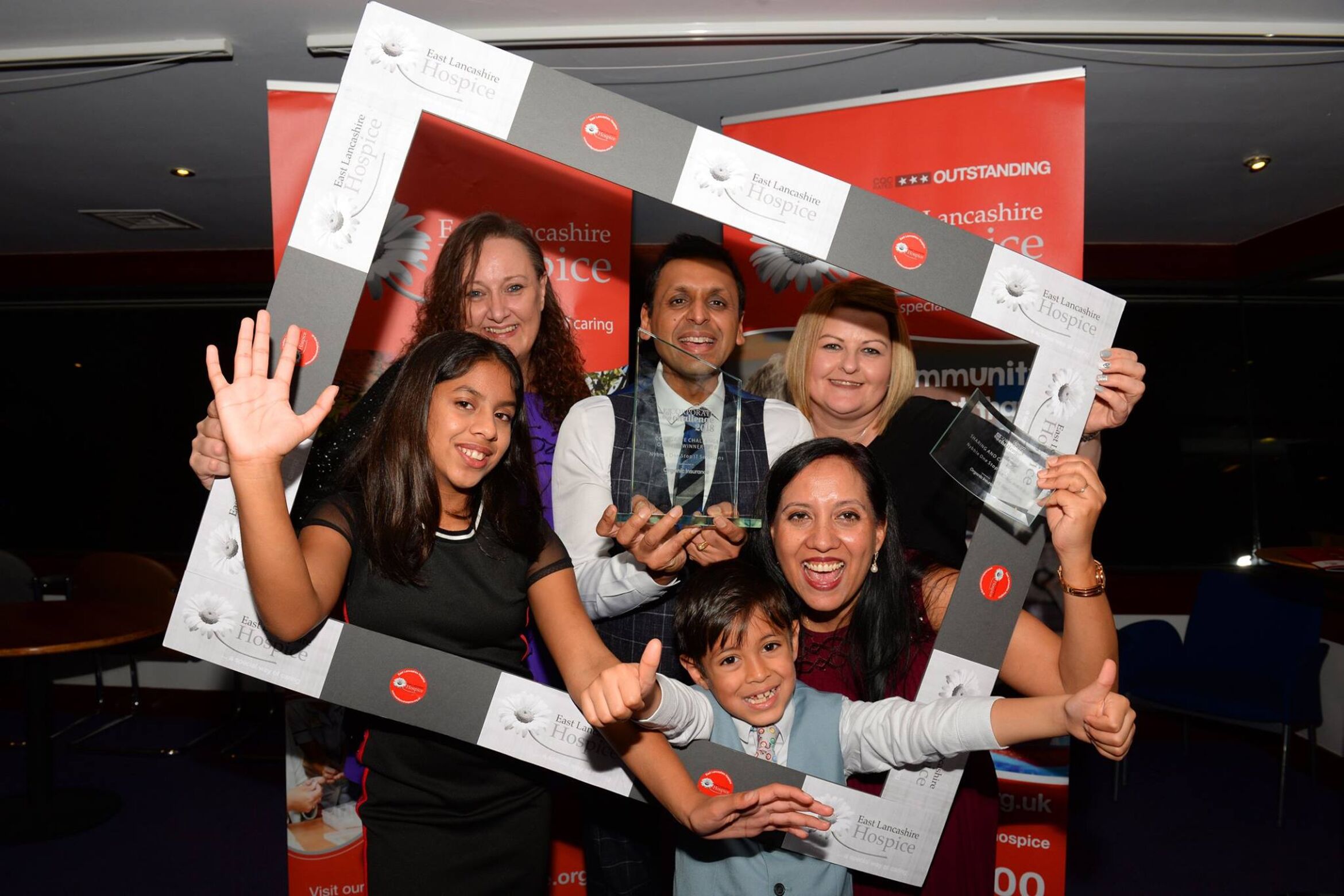 Join us for this years East Lancashire Hospice Corporate Challenge!
This year we are celebrating our 35th Anniversary so for our 2019 Corporate Challenge we are looking for 35 companies to go head to head to see how much they can raise! Last year was a record-breaking year for us, with over £44,000 being raised through the challenge.....­lets see what this year can achieve!
Taking part is a great opportunity for......team building, great PR, involving your suppliers and customers, networking, fulfilling your CSR, harnessing your teams creativity, fun and rising to the challenge! Your support helps to care for people living in the community coping with a life limiting illness.
What you need to know......Each company will be given £50 'seed' money, provided by our headline sponsor Organic Insurance. There is lots of support available throughout the challenge and some fantastic events that you can sign up to: Bubble Rush, Skydive, Great Wall of China Trek, etc. The challenge which runs for 4 months (June to September) will culminate in a glittering awards ceremony in October.
Hear from some of last year's competitors:
"The corporate challenge was such a good team effort that brought out the best in everyone for such a good cause"
Claire Barnes, Commercial Disputes Partner, Taylors Solicitors
"Wow! What an experience! Jumping out of a plane at 15,000 feet! That was one of the best adrenaline rushes I have ever had! All for the amazing East Lancs Hospice!"
Ash Ellison, Wrapped UK
"Great day at our Charity Fun & Sports day as part of our East Lancashire Hospice Corporate Challenge, which is one of the best things that we have ever signed up to. The team at Blackburn Yarn Dyers are loving the challenge!"
Anthony Green, Blackburn Yarn Dyers
What are you waiting for? For more information, please call or email jennifer.quinn@eastlancshospice.org.uk / 01254 287012 or click here to sign up now!
A company that helps people prepare and cope financially is once again sponsoring East Lancashire Hospice's 2019 Corporate Challenge for the third successive year.
Organic Insurance, based at One Cathedral Square, Blackburn, sponsored the first two challenges and were so bowled over by the amount raised, they have agreed to back it again this year.
Chris Ridehalgh, a director at Organic, said:"It's an honour to be able to support the Corporate Challenge for another year." I was amazed at how much money was raised by the businesses who took part last year, a fantastic £44,000.
"Being in the insurance business, a lot of what we do is about helping people prepare and cope financially with difficult situations. We can't do the caring part, but East Lancashire Hospice can."Chris added: "Most people know someone who has had to use the hospice, or may need to access one in their lifetime, and the money raised from this year's challenge will help to ensure it's there to help families who need it. It's a charity we feel we can really make a difference with."
Organic Insurance was proud to move last year to its new home in the heart of Blackburn's historic town centre.
It believes the move will be the catalyst for the growth of the business and that its ultra-modern and iconic address at One Cathedral Square will be integral to the future plans for the group, its people and the local community.
Organic Insurance's business team ensure every aspect of your business is protected and that policies are tailored to the specific needs of your business ensuring you are covered correctly.
Its dedicated account executives are on-hand to understand your business, offer expert advice and arrange the best value cover available.
The personal insurance team has a strong pedigree across a range of markets, covering home, life, critical illness, private medical, travel and motor insurance. All of its insurance solutions are highly flexible and are completely tailored to you.
Organic Insurance works closely with the UK's leading insurance companies, and searches the market for its customers to offer them the best policies at the most competitive prices.
It is also a member of the Hive Ambassadors Network which helps to unite businesses, orga­nisa­tions and individuals to develop and promote Blackburn and Darwen.