Corporate Challenge 2019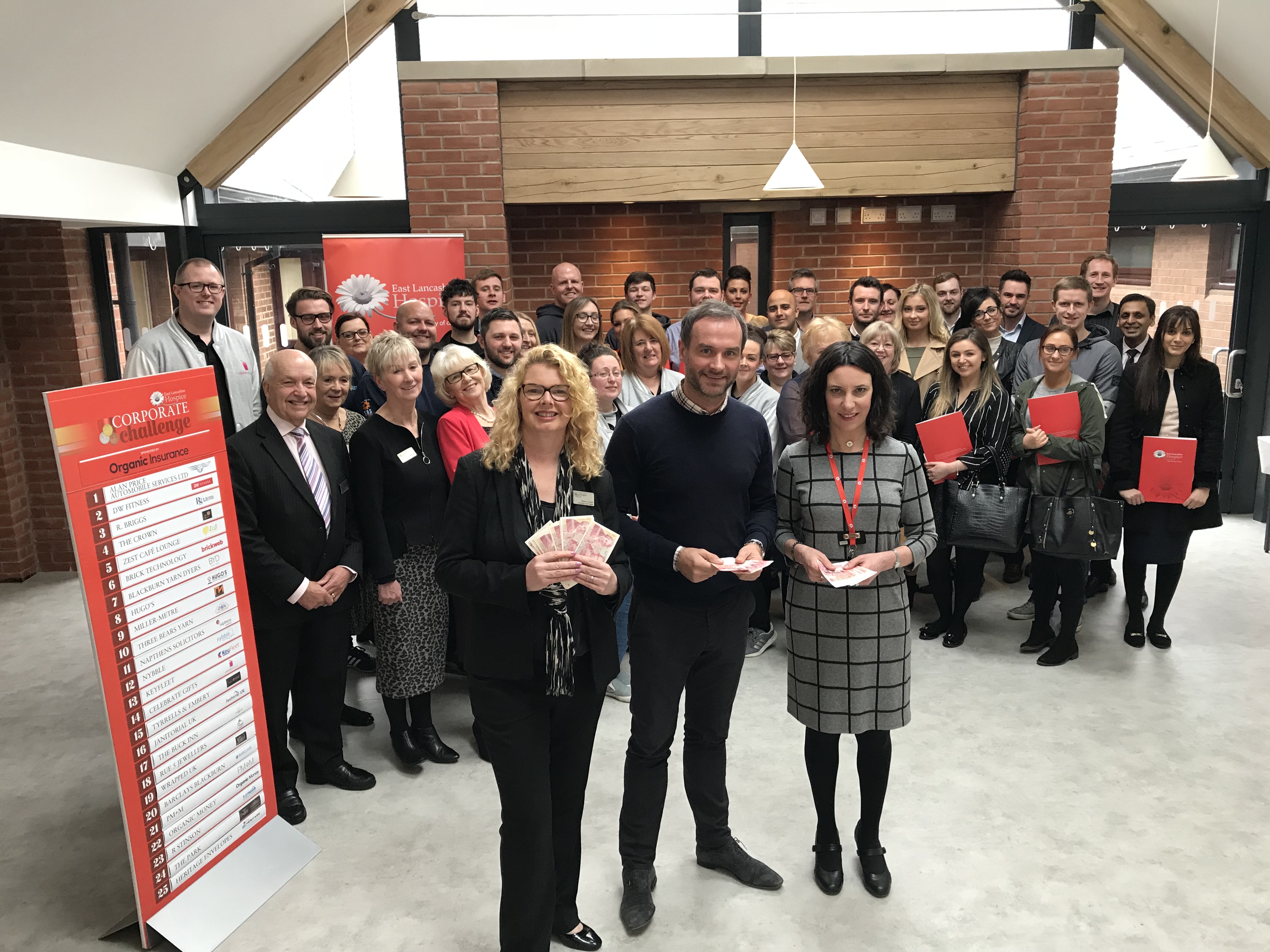 The second East Lancashire Hospice Corporate Challenge is now over for another year. The generous businesses taking part raised and incredible £44,558.13 for East Lancashire Hospice over the past 6 months.
Fundraising activity by the various companies has included cake sales, skydives, fun days, raffles and much more. Bosses said the challenged helped to forget better relationships between employees and improve teamwork and morale. Organic Insurance have been the headline sponsor for the Corporate Challenge for the last 2 years.
Jennifer Quinn, Corporate Fundraiser at the hospice, thanked everyone for their support - "The whole hospice team have been very impressed with all the time and effort that each of the businesses have put into this year's challenge – and the total raised speaks volumes.
"It is obvious that the hospice, which offers care to people with life-limiting illnesses across Blackburn, Darwen, Hyndburn and the Ribble Valley, is a charity close to many people's hearts."
The aim of the Corporate Challenge is to give signed up companies 6 months to raise as much as they can for East Lancs Hospice. The challenge begins in April and ends in September, finishing with an awards evening held in October. Each company is given money as a head start on their fundraising journey.
If you would like more information or to register for next year's Corporate Challenge, email Jennifer.­quinn@­eas­tla­nc­shos­pi­ce.­org.­uk