Hundreds attend the Light up a Life service to remember loved ones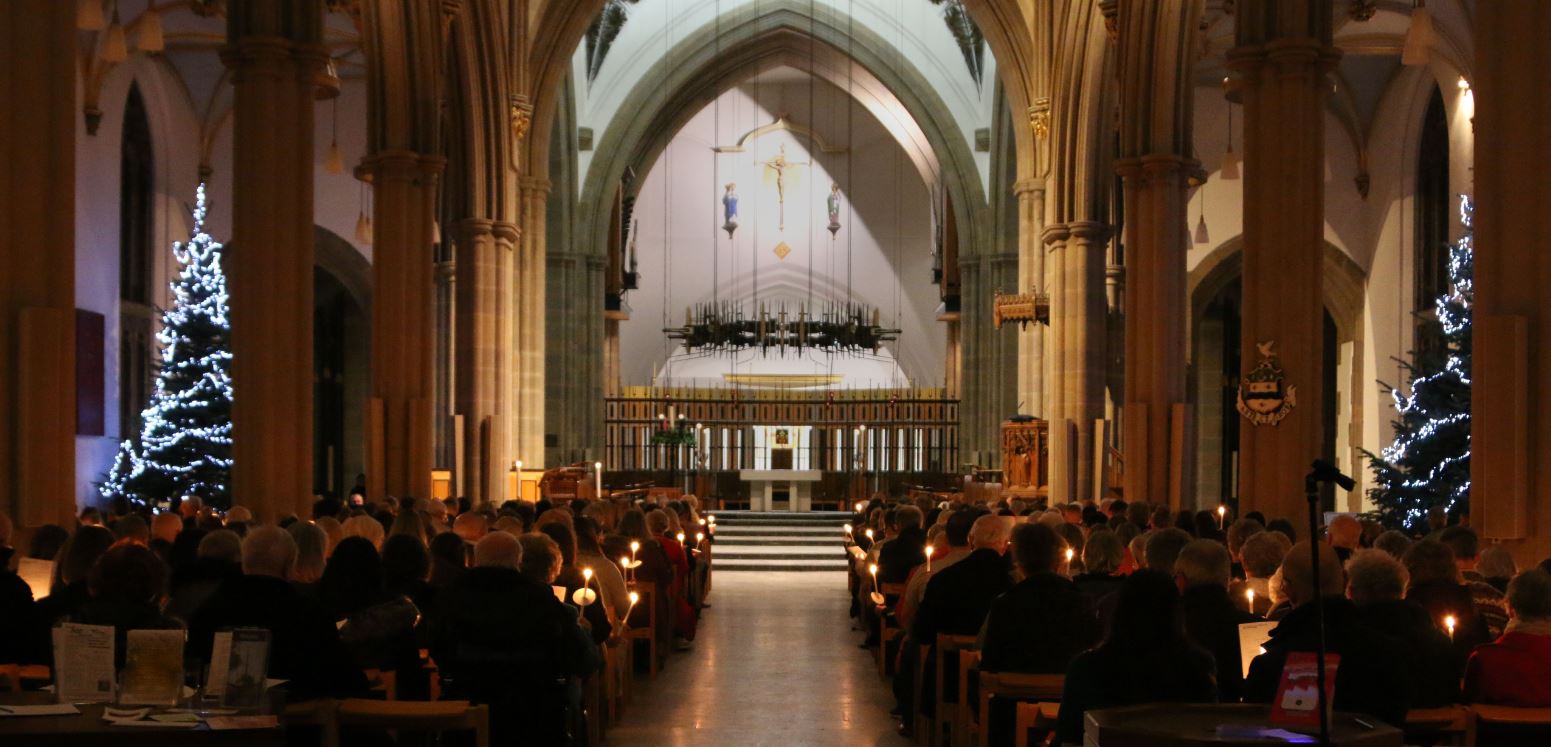 The memory of loved ones shone brightly at the East Lancashire Hospice Light up a Life service at Blackburn Cathedral on Monday the 9th December.
Tributes were paid to loved ones lost at the annual East Lancashire Hospice Light up a Life event.
Hundreds attended the special event and were welcomed into the Cathedral by the BMP (Europe) Goodshaw Brass Band and during the service, guests held a candle and remembered those no longer with us.
In exchange for a donation to East Lancashire Hospice, supporters include their loved ones in the virtual East Lancashire Hospice Night Sky, received a card bearing their name and were invited along to the service to sing hymns, say prayers and keep those dear to them in their thoughts.

The remembrance service, sponsored by Champ Funeral Service, took place on Monday 9 December and guests enjoyed performances by Decibelles Choir and Salesbury Primary School. Hospice volunteer Chris Knagg kindly attended the event to photograph touching moments throughout the service.

A poem was written specially for the event and the Christmas tree lights were switched on by the children that attend Creative Connections, whose parents are, or have been a patient at the hospice. Hospice day patient Amanda Hartley talked about what the hospice means to her.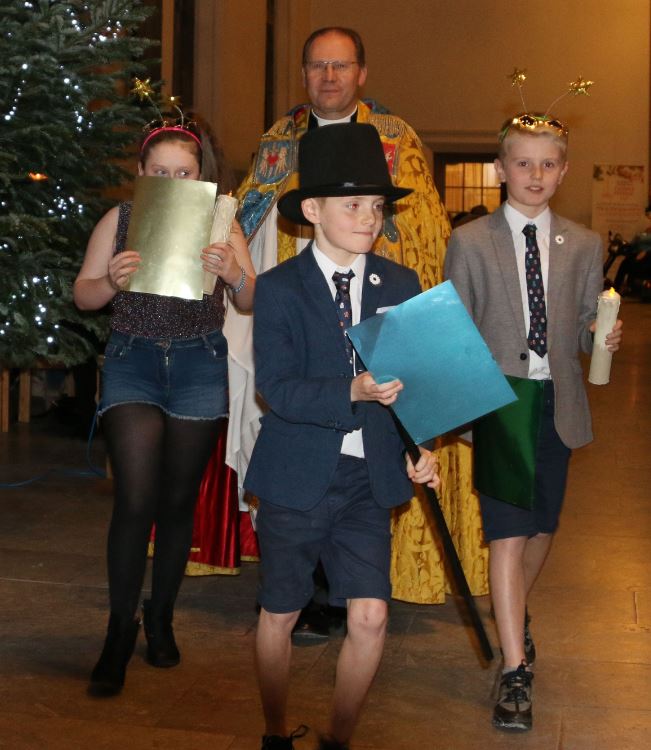 Trailblazers Poem
This is the story of trailblazer, Blister.
Once upon a time there lived a tiny star that was abandoned at the age of 4! She whizzed around Lancashire looking for a true friend. Little Blister tried and tried until she felt like there was no hope … but then she saw … a tiny milky way chocolate bar and a galaxy far, far away in the distance. Little Blister used all her energy then she ate a bit of his milky way.
Many hours later she took a tiny step on the extra­­or­­dinary white chocolate island where saw the most wonderful thing ever! She saw another star … same age too!
Poem
Looking deep into the night,
I can see a twinkling light,
Could it be another star?
It seems so near, yet so far.
I am a star just like you,
And I once was lonely up here too,
But then I found love, which filled me with laughter,
And now I'm not alone, I have hope ever after.
They had a natter and this little star was named Comet. The friendship warmed Blister's heart, so much that her light grew bigger.
I'm so glad I've found you in this dark sky,
I feel more at peace and now I can fly,
You've warmed my heart with your light,
Now I feel I can shine so bright.
Let's not keep this to ourselves,
Let's go and be Santa's little elves.
So, they travelled far, far away to a town called Blackburn, where there were millions of lighted stars, and they made lots of new friends. Their lights shined bigger and brighter than ever before.
BECAUSE TOGETHER WE CAN LIGHT UP A LIFE AND MAKE A DIFFERENCE!
Sharon Crymble, Income Generation and Marketing Lead at the Hospice said: "Each year we are touched by the number of people who come together at the Cathedral to remember a special person, that we know are in their thoughts and not just at this time of year.
"We are extremely grateful to all involved in bringing this service together and I must give a special mention to the children from Creative Connections and also to Amanda Hartley who bravely talked about what the hospice means to her.
I would also like to take this opportunity to wish all our community a peaceful and Happy Christmas.
The East Lancashire Hospice Night Sky is available to view on the hospice website: https://­lightu­palife.­eastla­nc­shos­pice.­org.­uk/