Morecambe Bay Walk 2019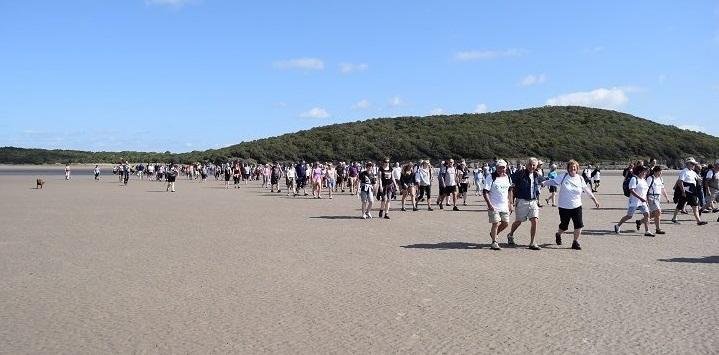 Join us for one of the world's most beautiful journeys across the Morecambe Bay sands on Saturday 7 September, starting at 11:45am from Arnside to Kentsbank.
This is a sponsored walk to help raise money for East Lancashire Hospice and this year we are giving you two registration options:
Once registered, you will receive a pack with all the information needed for the walk. If you do want to speak to someone about this event, please contact fundraising – 01254 287012.
Registration for this beautiful walk will close on Monday 2 September at 5pm.