Siena Bar & Restaurant
What is the nature of your business and the area you cover?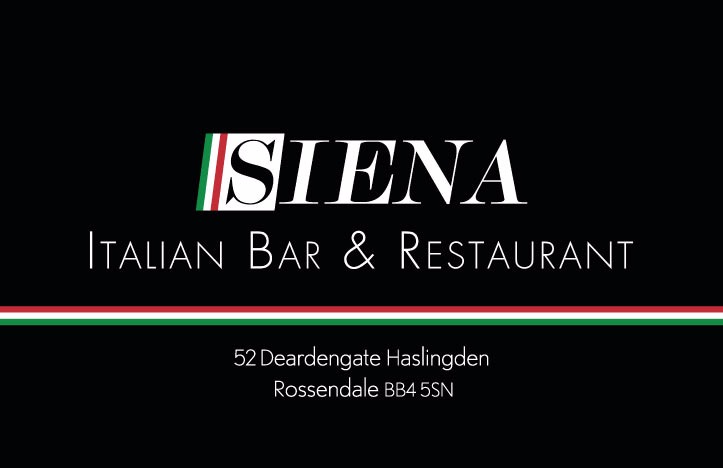 Siena Restaurant is an Italian Bar and Restaurant based in Haslingden.
52 Lower Deardengate, Haslingden BB4 5SN.
Key contact details if anyone would like to use your business
People can book tables via telephone - 01706 218823
and through the company page on Facebook
Why are you taking part in this year's East Lancashire Hospice Corporate Challenge?
We are taking part in this year's challenge as we love working as a team and closely with our customers and hope that we can raise a substantial amount of money for the hospice.
What does you company have planned for the four month challenge?
We are still planning on what we are going to do to raise money, but have thoughts of raffles for free meals, guess the amount of pasta in the jar (adults), guess the amount of sweets in the jar (kids) and also having a collection point.