Slimming World
What is the nature of your business and the area you cover?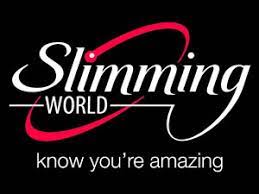 We are a successful weight loss Company. Slimming World is the nation's favourite way to lose weight. We help you reach your dream weight – and stay there for life. Our branch covers Accrington and Baxenden.
Key contact details if anyone would like to use your business
You can call Marisa Bannan on 0752 8835837, but for information on Slimming World, visit https://­www.­slimmingworld.­co.­uk
Why are you taking part in this year's East Lancashire Hospice Corporate Challenge?
We wanted to take part to support East lancashire Hospice because we know the last few years have been hard for everyone, especially after Covid. We have had many friends and members that have used your services and value your support for families and patients.
What does you company have planned for the four month challenge?
Well, amongst other things, we will be carrying out sponsored walks; a marathon; raffles and a fund raising evening. information on that to follow.