Strictly Dance for East Lancashire Hospice 2020
Strictly Dance for East Lancashire Hospice is BACK and better than ever! We're looking for people to take on the challenge of learning to dance and raise money for East Lancashire Hospice!!
Will you walk away with the Glitter ball trophy?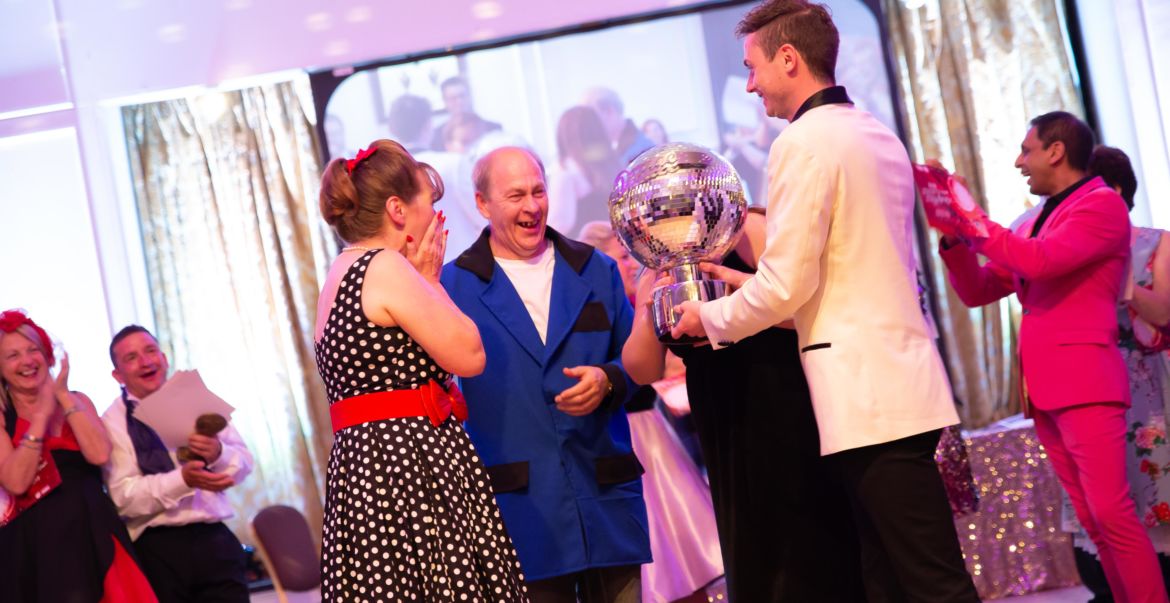 If you've always wanted to learn how to dance like your favourite Strictly stars, now's your chance.
Learn how to salsa, cha-cha or jive the night away over 10 weeks, culminating in the chance to win the coveted glitterball trophy at the final competition – all while raising money for the hospice.
You can enter on your own, with a friend, or with your other half. Whether you're a complete beginner or a dancing background this event is guaranteed to be fun, get you fit and raise vital funds.
To secure your place, register today!!!
All dancers will have the opportunity to perform at a live final on the 5th of September at Accrington Town Hall.
If you'd like to purchase tickets for the live final then please click here.
We thank you for supporting East Lancashire Hospice and would like to keep you updated with news and events. Your details will NOT be passed onto a third party, other than those providing a service to East Lancashire Hospice such as printing and distribution of hospice commu­­nica­­tions. In these instances, the third parties are contracted to only use the information provided by the hospice in relation to the provision of our services. We never buy or sell data.
You can opt out of receiving this by post at any time by calling the fundraising department on 01254 287014 or email your name and address to info@eastlancshospice.org.uk with 'Remove from mailing' in the subject line.
You information for this event will be sent to you by email. Please state yes or no on the drop-down box to state whether you are happy for us to contact you by e-mail regarding future news and events.
Sponsored by: