Will Week 2018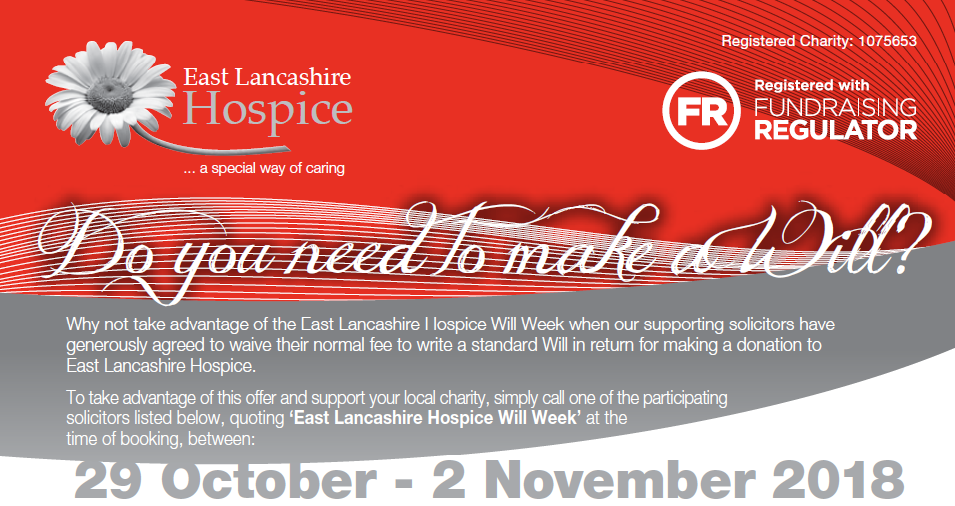 Do you need to make a Will?
Why not take advantage of East Lancashire Hospice Will Week, when our supporting solicitors have generously agreed to waive their normal fee to write a standard Will, in return for making a donation to East Lancashire Hospice.
To get involved, simply call one of the participating solicitors listed below, quoting
'East Lancashire Hospice Will Week' at the time of booking between:
29 October - 2 November 2018
Please note: You only need to ring to make your appointment during this time, your appointment DOES NOT need to be within this week.
For your guidance, writing a Will can cost approximately £75 plus VAT per person and mirror Will's approximately £150 plus VAT per couple. Please pass your donation to your solicitor in the Gift Aid envelope provided at your appointment.
If you would like any more information please contact fundraising - 01254 287011