Community Support that's as individual as you are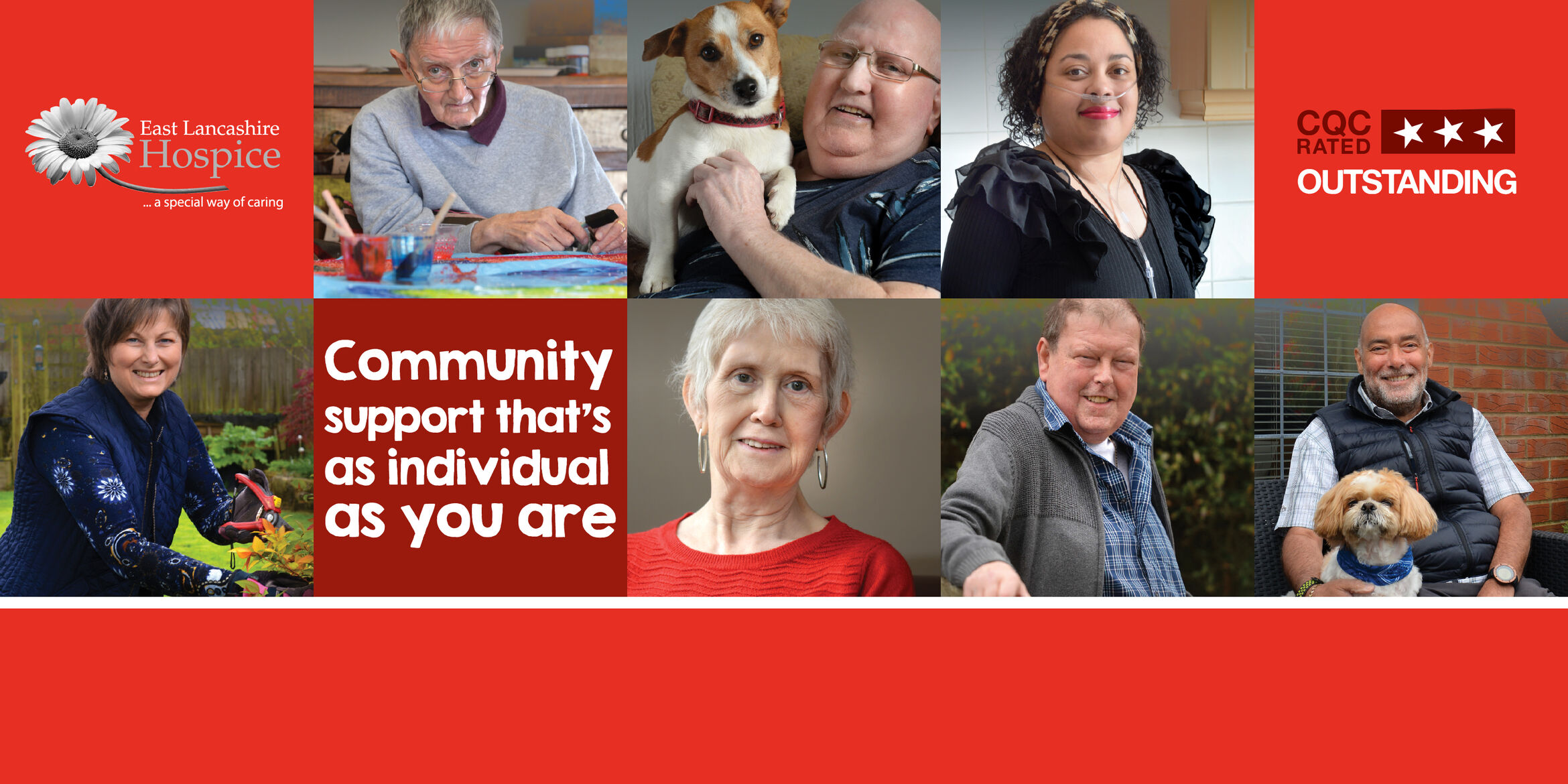 You probably already know that East Lancashire Hospice offers specialist care and therapies within the hospice building – but did you know that we also care for people in their own homes across the communities of Blackburn, Darwen, Hyndburn and the Ribble Valley?
In order to spread the message, we have launched an awareness campaign featuring real patients from the communities that we serve, telling their own story of the difference our community services have made to their life.
Click the name below each image to read the story:
If you or someone you love has been diagnosed with a life-limiting illness, our community team consisting of specialist nurses, healthcare assistants and volunteers may be able to help you and your family to continue to enjoy life to its fullest.
We offer individualised support to enhance your physical and emotional wellbeing, which may include:
Specialist nursing and advice to help you manage complex medical symptoms at home
Overnight support and observation to allow the people that matter to you, the opportunity to rest
Daytime support that allows you to continue activities and social interests and get out and about
Support in planning for the future and signposting you to individuals or services you may benefit from.
If you would like to chat to our community team, please call 01254 965842 between 9am-5pm Monday-Friday