Mary's Story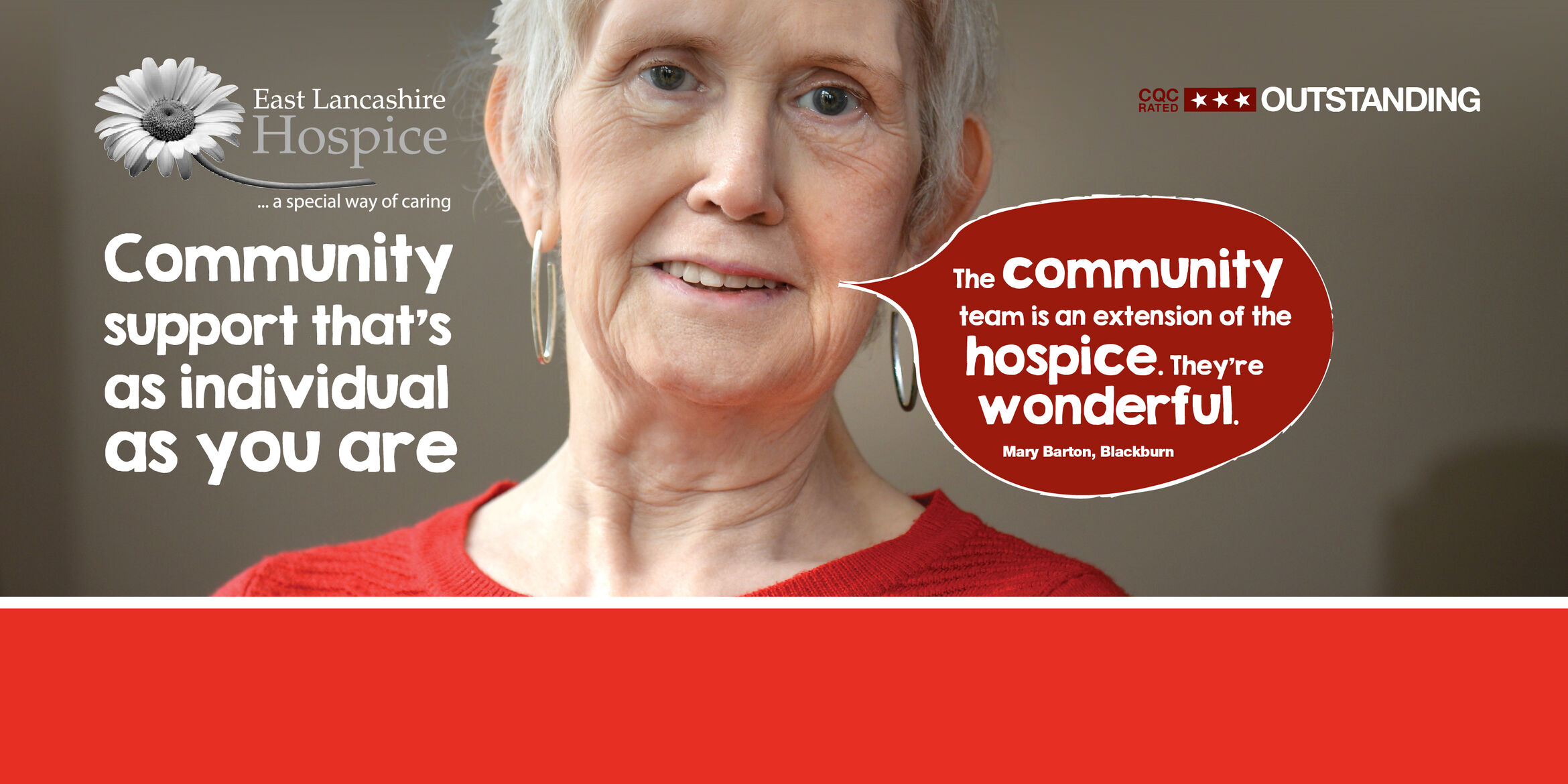 What was believed to be a simple ear infection turned out to be a life-changing diagnosis for Mary Barton.
In June 2017 Mary, 65, went to her GP after struggling to swallow due to what she thought was a perforated eardrum. After several tests, Mary was told the devastating news that she had inoperable stage four oesophageal cancer.
After Mary returned to her home in Blackburn, she received support from the Hospice Community Clinical Nurse Specialist who also introduced the Hospice at Home service.
As her illness deteriorated, Mary was admitted to East Lancashire Hospice's in-patient unit for pain management. After staff got her pain under control she was able to return home.
"I had an insight as to what it was like," she said. "I couldn't believe how wonderful the staff were. The hospice isn't what you would expect. It doesn't smell like a hospital and the staff know you by name.
"The staff tell you what they are doing and explain all the medication. Nothing is done without your permission. You can come and go as you please at the hospice and you can have as many people visit as you want, when you want.
"You don't just come in here to die, you come here to get on with things. It's like a home from home."
Mary, a former care worker, said: "The Community service was wonderful. They would ring me and ask if I was alright. I would have regular visits from the team who made sure I had my medication and the support I needed at home.
"I wasn't eating so they offered me dietary information which helped me get the most from the little food that I was able to stomach.
"Clinical Nurse Specialists and Hospice at Home are an extension of the hospice and the care really does continue at home. I knew that if ever I needed them, they were just at the end of the phone."
When Mary was visited by the hospice's Clinical Nurse Specialist she reported on how Mary was feeling and helped to arrange and follow up on medical appointments and medications.
The grandmother of 10 has now returned to East Lancashire Hospice for end-of-life care.
Mary said: "Here at the hospice, I feel like a person. I have an identity and the care is personalised. All the staff know why I am here. They are always upbeat and happy – and it's contagious."
Mary has also enjoyed the complementary therapies available to patients and their families.
"I have had reflexology and back massages and they made me feel great. These therapies treat the mind as well as the body.
"I was scared when I first came here, but I was shown around the grounds and, when the time came, I came skipping back to what is like a five star hotel.
"My family have been offered counselling. The staff don't just think of the person, they think of the whole family.
"I know I'm not going to come out of the hospice, but I wouldn't want to be anywhere else."
To read more stories like Mary's, click here