Inpatient Unit Visiting Arrangements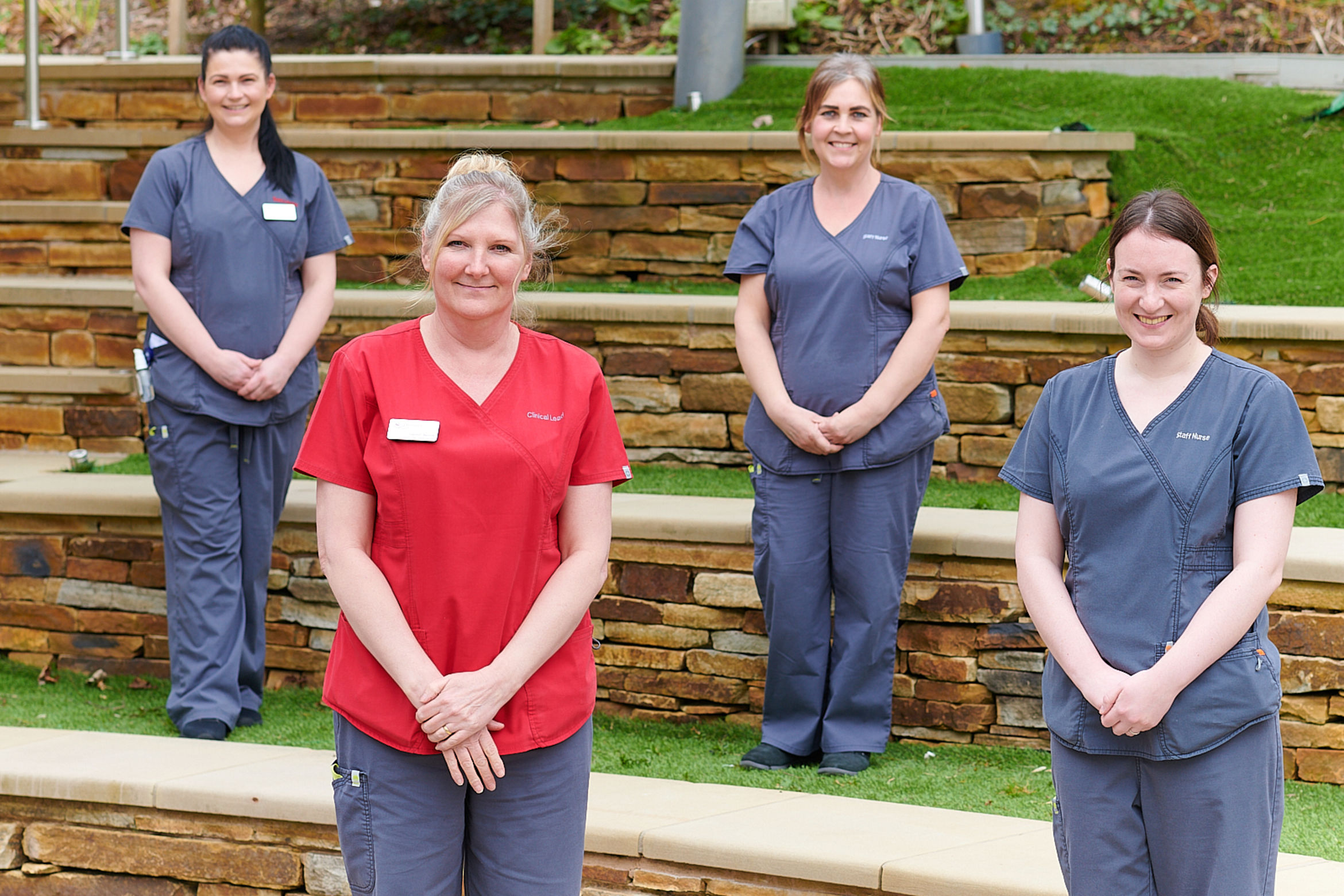 Following changes to national guidance and guidance for hospices on Covid-19 testing arrangements, we can confirm an update to our testing arrangements as detailed below. The hospice aims to provide the opportunity for visiting that takes account of individual wishes and preferences while maintaining a safe environment for everyone.
Visiting arrangements Access to the inpatient unit
Access for visitors is now via the main hospice entrance between the hours of 8.15am and 4.45pm; Out of these hours including weekends and Bank Holidays access will be via the side entrance.
Visiting is encouraged between the hours of 10.30am and 8pm and outside of these hours by arrangement with the nursing staff; for example there may be individual circumstances that mean family / visitors are present for longer periods of time.
Visitors should wait outside the internal doors to the Inpatient Unit and ring the buzzer on the doors; take a seat and staff will come to meet you.
On entering the unit, visitors must use the hand gel and apply a mask which must be removed and disposed of in the bins provided before leaving the unit.
Two visitors permitted at any one time however please note staff may discuss alternative arrangements for the comfort of the patient, to accommodate individual patient need or preference and at times for cleaning purposes
Different levels of PPE may be required at times which will be provided for use during the visit and must be removed prior to leaving the unit.
We are grateful for your cooperation with these measures which are required for the protection of patients, visitors, staff and volunteers. If at any time you need assistance, support or have any queries please do use feel free to use the Nurse-call button in the bedroom; this will help keep our walkways clear as far as is possible.
Staying safe
Visitors to hospices, including those who are providing close personal care to patients while at the hospice, are no longer required to test for Covid-19. We ask that visitors take the necessary precautions to keep themselves and loved ones safe, in line with national guidance for the general population https://­www.­gov.­uk/­guidance/­living-safely-with-respiratory-infections-including-covid-19
If visitors have symptoms such as sore throat, cough, high temperature, diarrhoea and vomiting they should avoid visiting if at all possible. This is because viruses such as flu/norovirus can be just as dangerous to hospice patients as Covid-19. We can assure you that visits (including the last few days/hours of life) will continue to be supported in all circumstances. It may be at times additional infection prevention measures and personal protective equipment might be needed as well as allowing visitors to access rooms from external doors so as to avoid communal areas which will help reduce the risk of transmitting any infection. The nursing team will discuss these individual needs with you if and when they arise.
If you find you are unable to visit at any time for any reason please do speak to a member of the nursing team who will be happy to discuss with you alternative ways for staying in touch.