Inpatient Unit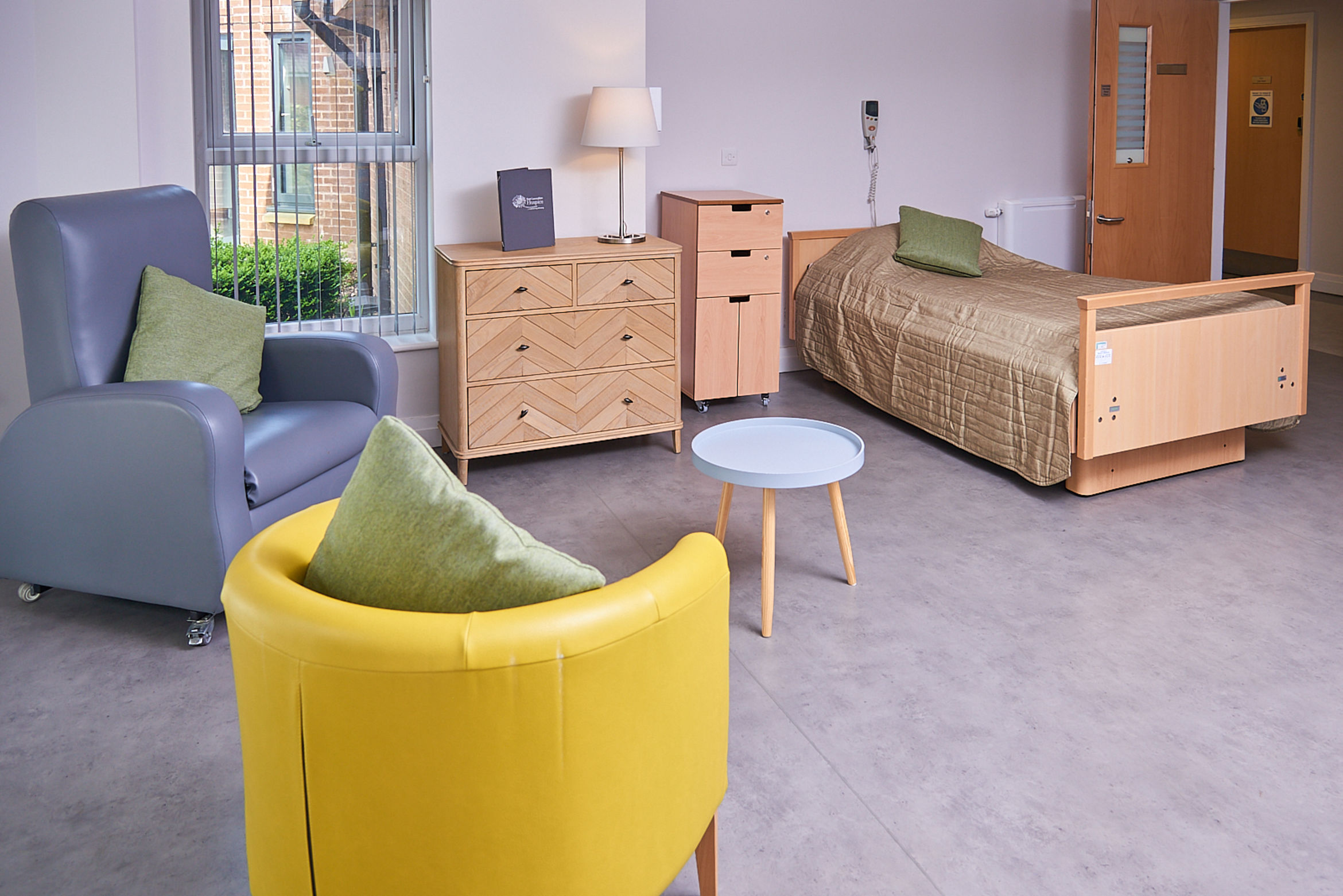 Our Inpatient Unit is bright and airy and has ten individual bedrooms with direct garden or courtyard access. There is no set routine at the hospice and we encourage you to decide what you want to do and when. This means that as far as possible you can keep the routines you have at home. You can choose to relax in the gardens or the bright lounge area or in the privacy of your own room.
Each of the ten bedrooms on the Inpatient Unit is spacious and light with television and en-suite facilities. The height and position of the beds can be adjusted to help you remain as independent and comfortable as possible. Free Wi-Fi is also available to patients and visitors in the Inpatient Unit and throughout the hospice, making it easier to stay connected during your stay with us.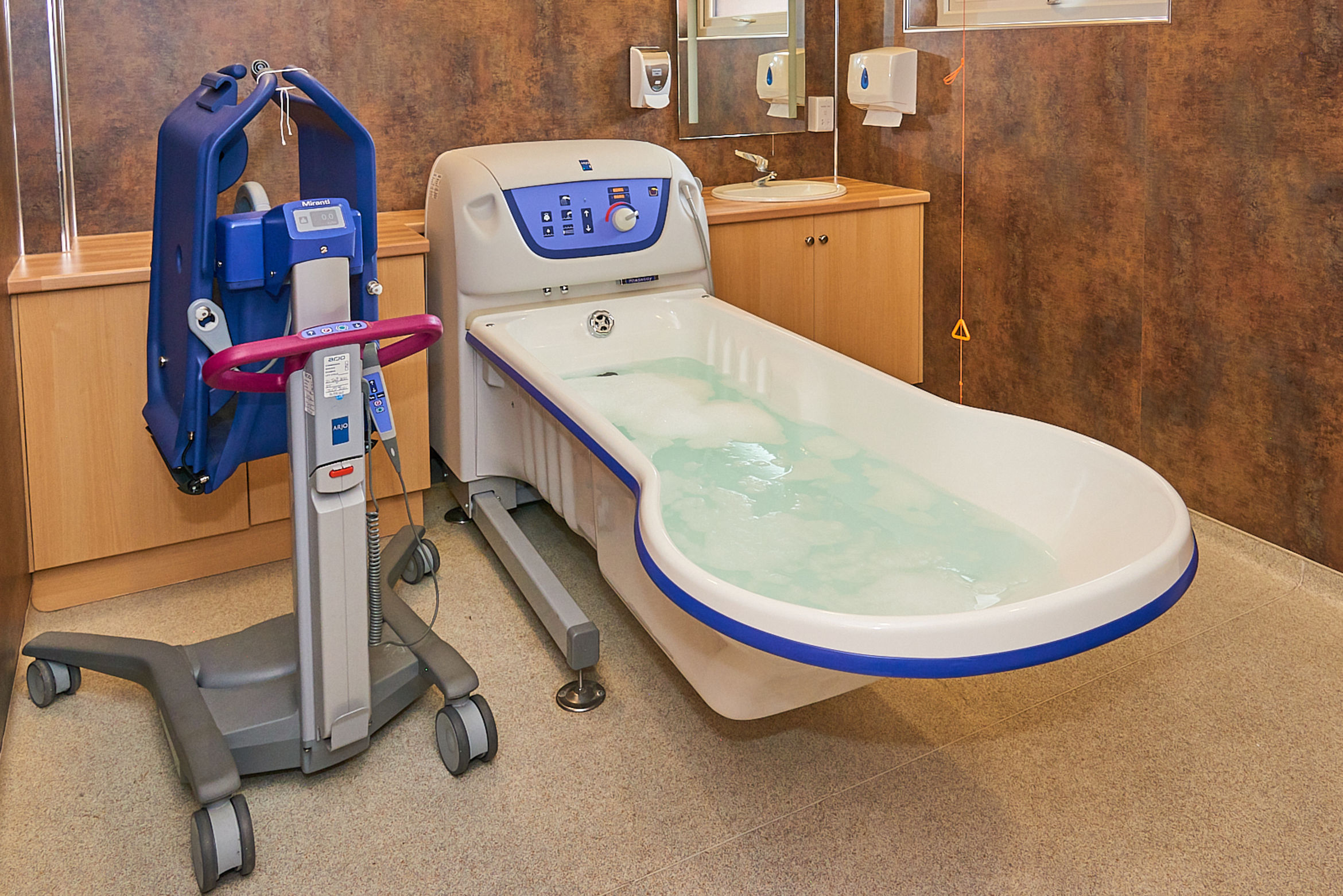 You can be referred to us through your GP or the healthcare professional involved in your care. This might be for management of uncontrolled or difficult to deal with physical or psychological symptoms/­­problems and end of life care. Alternatively, an assessment might be needed or a period of intervention to support you, your family or those important to you to be able to manage when you return home.
Our nurses and health care assistants are available 24 hours a day and work in two teams to try and provide as much continuity as possible during your stay with us. The medical team consists of experienced hospice physicians led by our Medical Director and are also supported by specialist palliative care consultants. A range of support services are available within the hospice and may contribute to your care whilst you are with us. These include for example Physiotherapy, Complementary Therapy, Creative and Support Therapy and Family Support services.
For any more information please do call the Inpatient Unit on 01254 965866
Please read the details regarding Inpatient Unit Visiting Arrangments