James' Story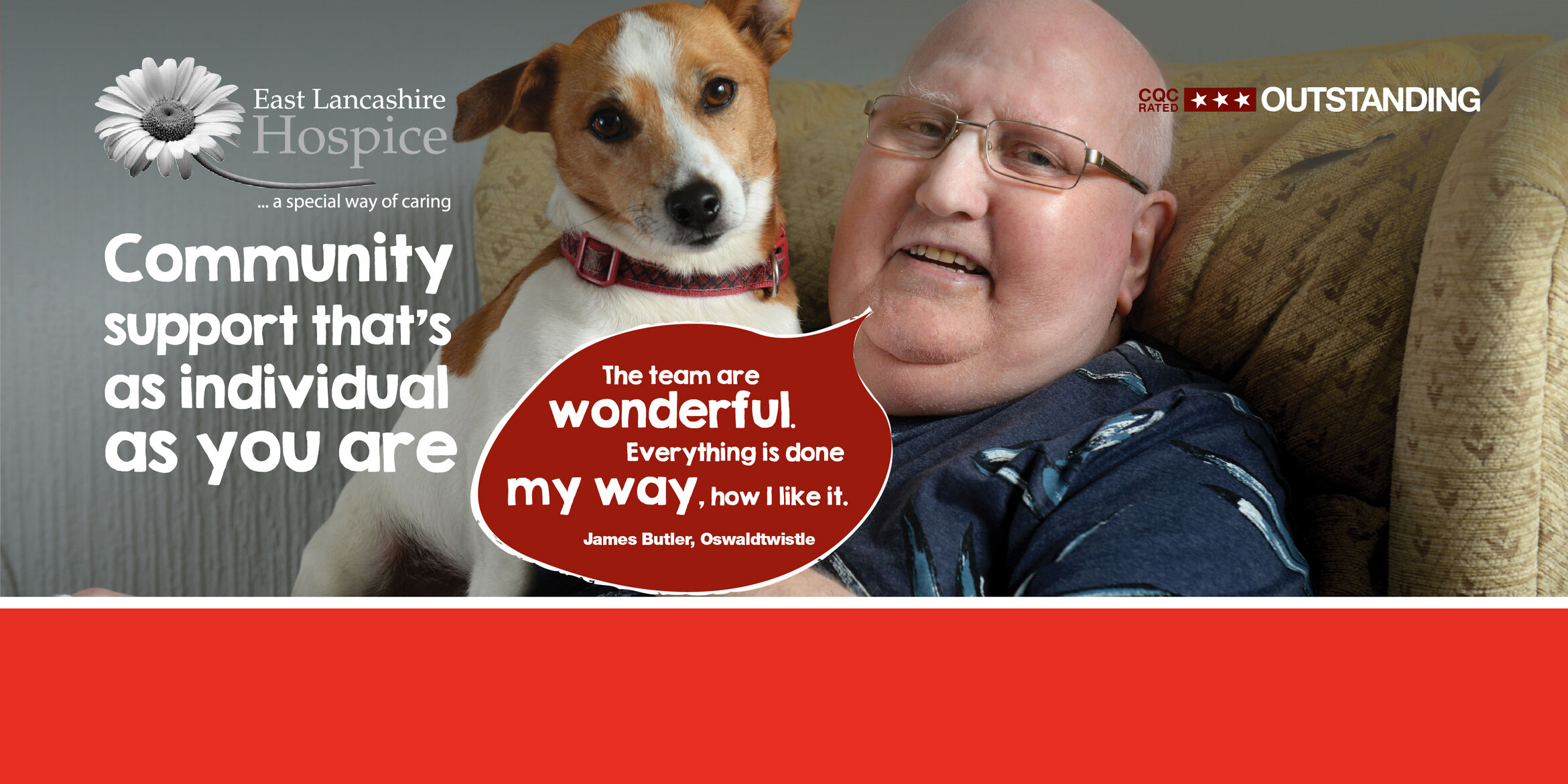 James Butler, from Oswaldtwistle, has thanked East Lancashire Hospice for enabling him to remain in his own home.
James was diagnosed with prostate cancer in 2016 after going to his GP with shoulder pain.
After a series of tests and scans, the great grandad was told he had cancer – but it had already spread.
After a course of chemotherapy and drugs trials, he was told there were no other treatment options.
James, 72, said: "We are not doing anything else now because nothing is working. The cancer has taken over. I have got it in most of my bones in my upper body – spine, pelvic area, shoulders. Eventually the cancer will start pressing on my spine and it will paralyse me.
"I'm always in pain but it's under control with the drugs I'm taking, but I have my good days and my bad days.
"The mornings are worse for me because I am so stiff and my mobility is so restricted. It can take me a couple of hours to get ready in the morning. Having Hospice at Home support has made a great difference. They have allowed me to remain at home independently by taking care of household chores and helping me to get dressed. That's a major help for me.
"All the staff are wonderful. Everything is done my way, how I like it. Nothing is too much trouble for anyone and they make you feel better just being there. It's a special way of caring."
James, who worked in the building trade for over 30 years said, has also accessed the complementary therapies such as reiki and massage, available as one of East Lancashire Hospice's community services.
"It makes me feel wonderful," said James. "What a relaxing experience. The sessions really help me deal with the pain and helps me cope with everything. The complementary therapy makes everything feel better."
James has also met lots of new friends at the Creative and Support Therapies (CaST) group, which meets at the hospice. He described this group as 'a lifeline' for some members due to the social aspect.
James is now living life to the full, and is even planning an indoor skydive, thanks to assistance from the hospice.
"I have cancer and its terminal, but I'm still here. When doctors tell you you have the big 'C' you have a different outlook on life. The hospice made me realise that life is for living."
To read more stories like James, click here