East Lancashire Hospice Daisy chain grows
On Friday 11 March 2022 at 9.30am Daisy's for East Lancashire Hospice opened its doors to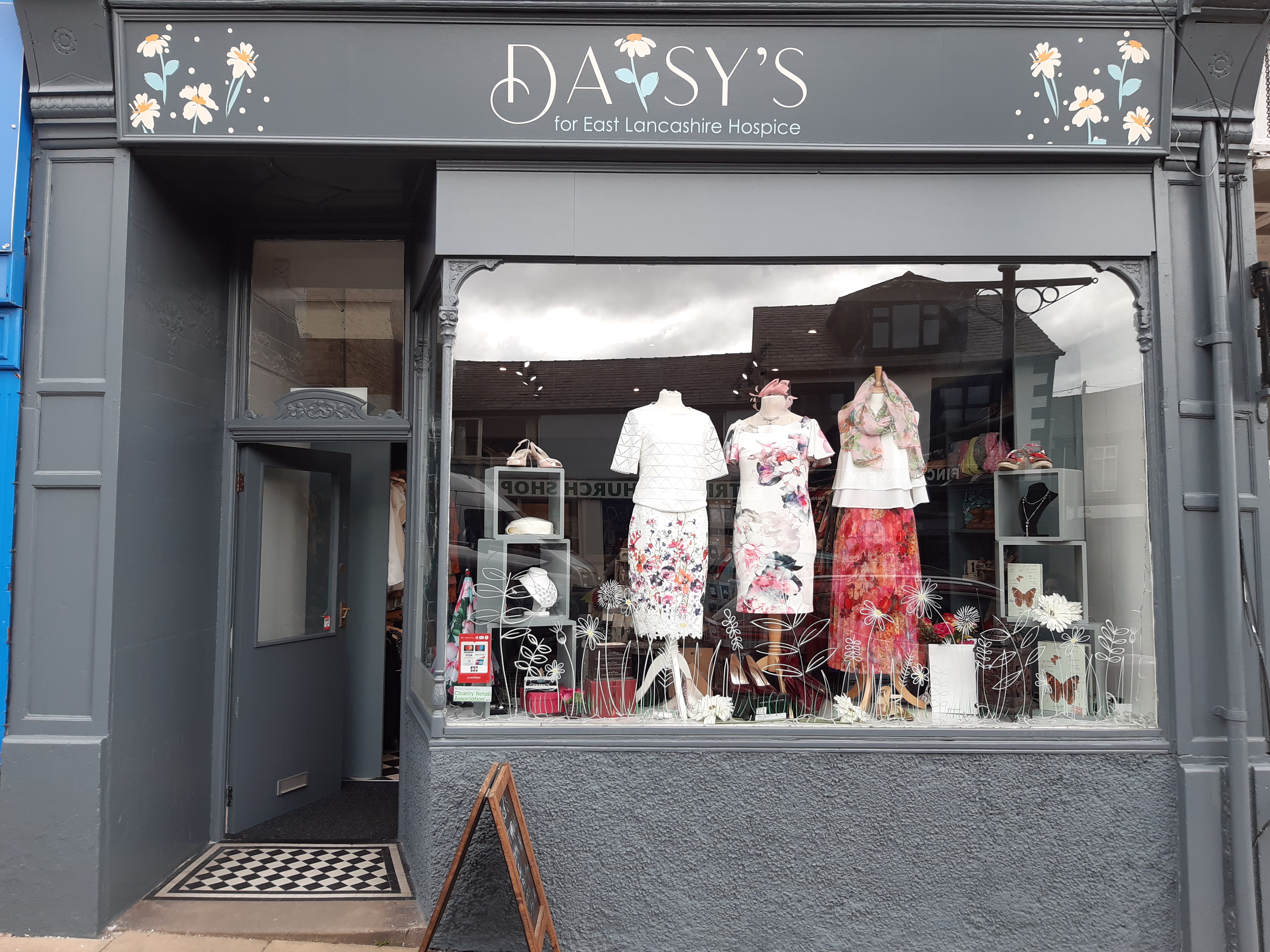 the people of Great Harwood and the surrounding area.
Daisy's for East Lancashire Hospice, Great Harwood is the second boutique style shop to join the Hospice Retail Portfolio. Following on from the success of the Wilpshire store, Great Harwood was identified by the hospice as the next opportunity for the Daisy's brand which represents a new movement in ethical retail. Located at 41 Queen Street, Great Harwood, Blackburn,BB6 7QP Daisy's will be selling pre loved and new clothing, shoes, bags, jewellery and accessories.
An East Lancashire Hospice charity shop had been located at the site for over 10 years and was popular with many locals, a number of whom popped in on the morning of the launch to say hello to the East Lancashire Trustees; Jan Virmani Yusuf, Gill Leacy and Tom Kennedy, who attended the official opening joined by Sara Britcliffe MP for Hyndburn and Haslingden who cut the ribbon to officially open the store.
Other notable guests included Vice Chairman of Whalley Cricket Club - Shonti Muckherjee and Lynn Stevenson, CEO of East Lancashire Hospice.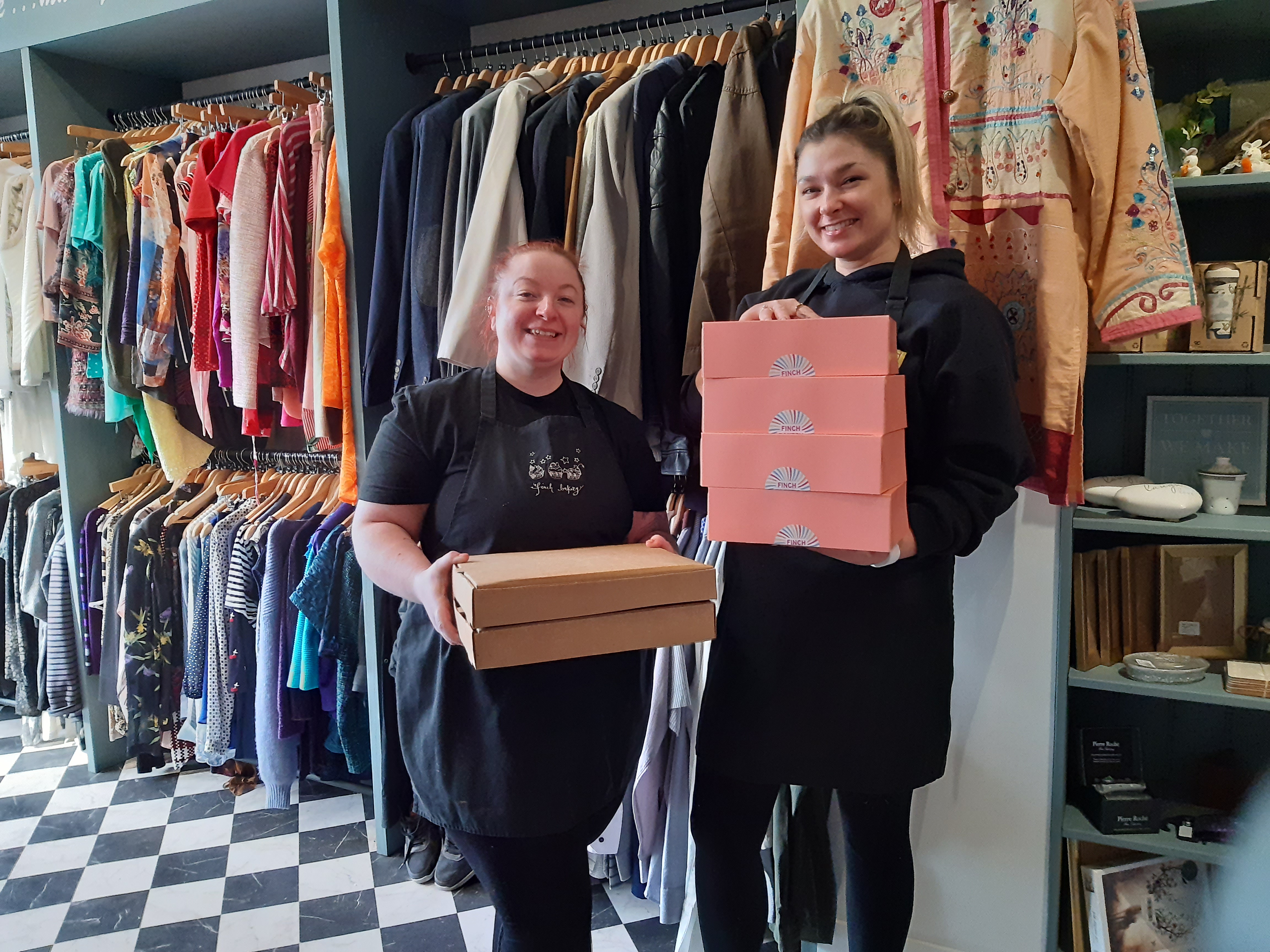 Daisy's was supported on the day by local businesses including; Finch Bakery, who kindly gifted the treats, with a range of brownies and cupcakes; The Fudgery who prepared little bags of fudge for customers and Gareth's Florists Limited who provided the Daisy flowers presented to the first customer, as well as the two display trees for the front of store loaned for the morning of the launch.
As with the Wilpshire shop, Darwen based Blue Insignia was once again instrumental in the re-development process with the team working to maintain the same bold style adopted in the sister store. Liza Riccioppo, Director at Blue Insignia explained "The focus remained on upcycling by creating the display tables and shelving from scaffolding and repurposing the wood for the store to create a high end feel to the shop interior. We are once again proud of the work we have been able to achieve for the Daisy Chain on behalf of East Lancashire hospice and the impact it is having on the high street."
Lynn Stevenson, CEO of East Lancashire Hospice commented "I would like to thank all those involved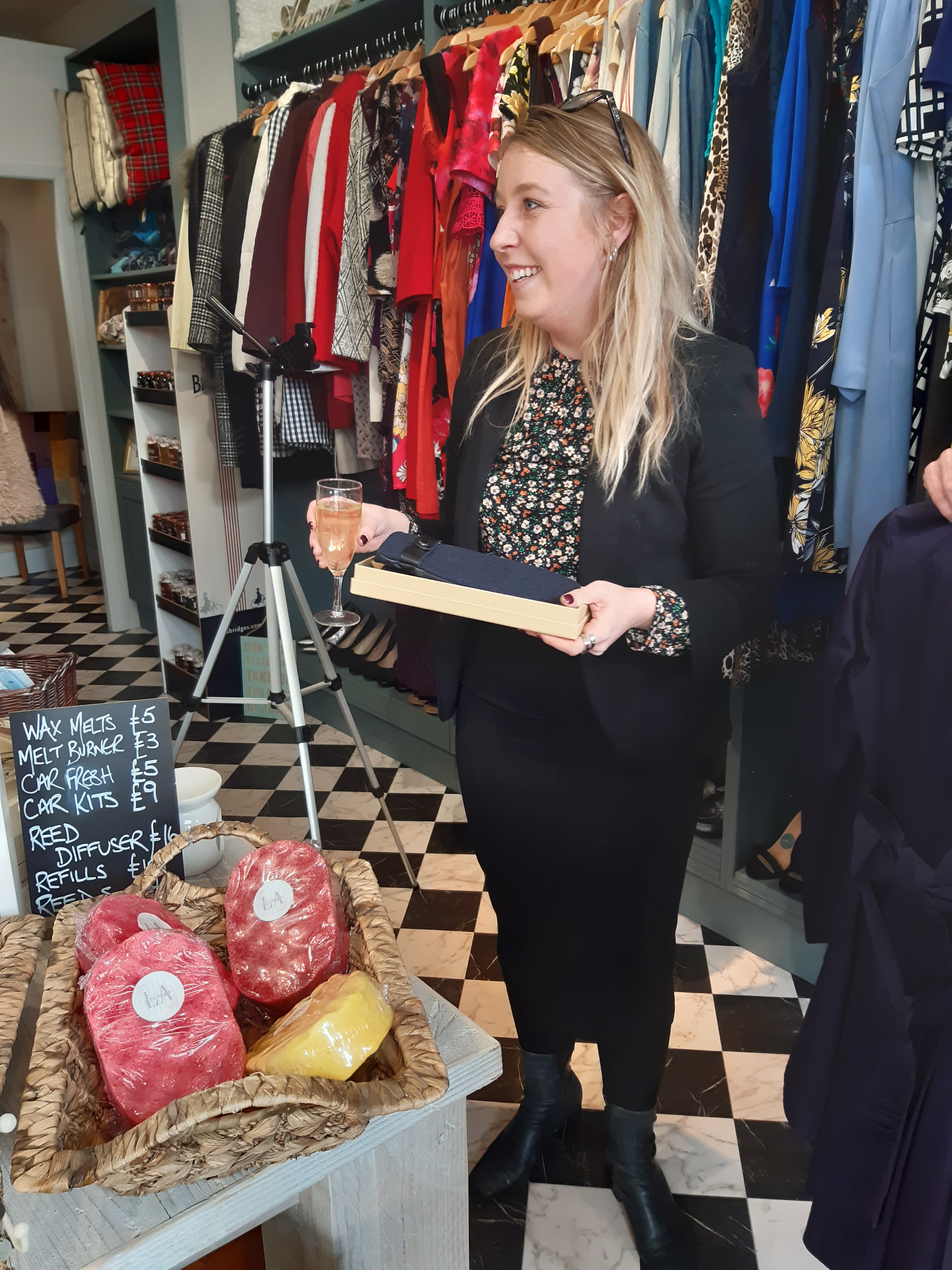 for their hard work in taking the Daisy brand forward including our Volunteers, Shop Managers and staff as well as the community of Great Harwood itself for their incredible support".
Tom Kennedy, Trustee of East Lancashire Hospice added. "We are delighted to be opening another Daisy's Charity Boutique amongst a high street of fantastic independent retailers and we are extremely proud to be part of the Great Harwood Community who have supported East Lancashire Hospice for over 10 years."
Sara Britcliffe MP for Hyndburn and Haslingden remarked "When you talk to the residents of Hyndburn everybody has their own experience of East Lancashire Hospice, whether its family members of friends and the support they have given. It's vitally important that we carry on raising funds so East Lancashire Hospice can continue to do across the borough and across East Lancashire"