East Lancashire Hospice taking the mess out of your Christmas clean up
We will be out once again on Saturday 7th and Sunday 8th January 2023, collecting real Christmas trees in return for a donation. This years collection will see new locations added.
The hospice's own Christmas tree collection was first launched in January 2021 by on of our Creative and Support Therapy (CaST) patients, Ann Dobson who attends the service at hospice weekly. Ann saw there was a shortage of companies offering a Christmas tree collection within East Lancashire and something we could benefit from.
Ann said, "Christmas is coming and here at East Lancashire Hospice the Christmas trees have been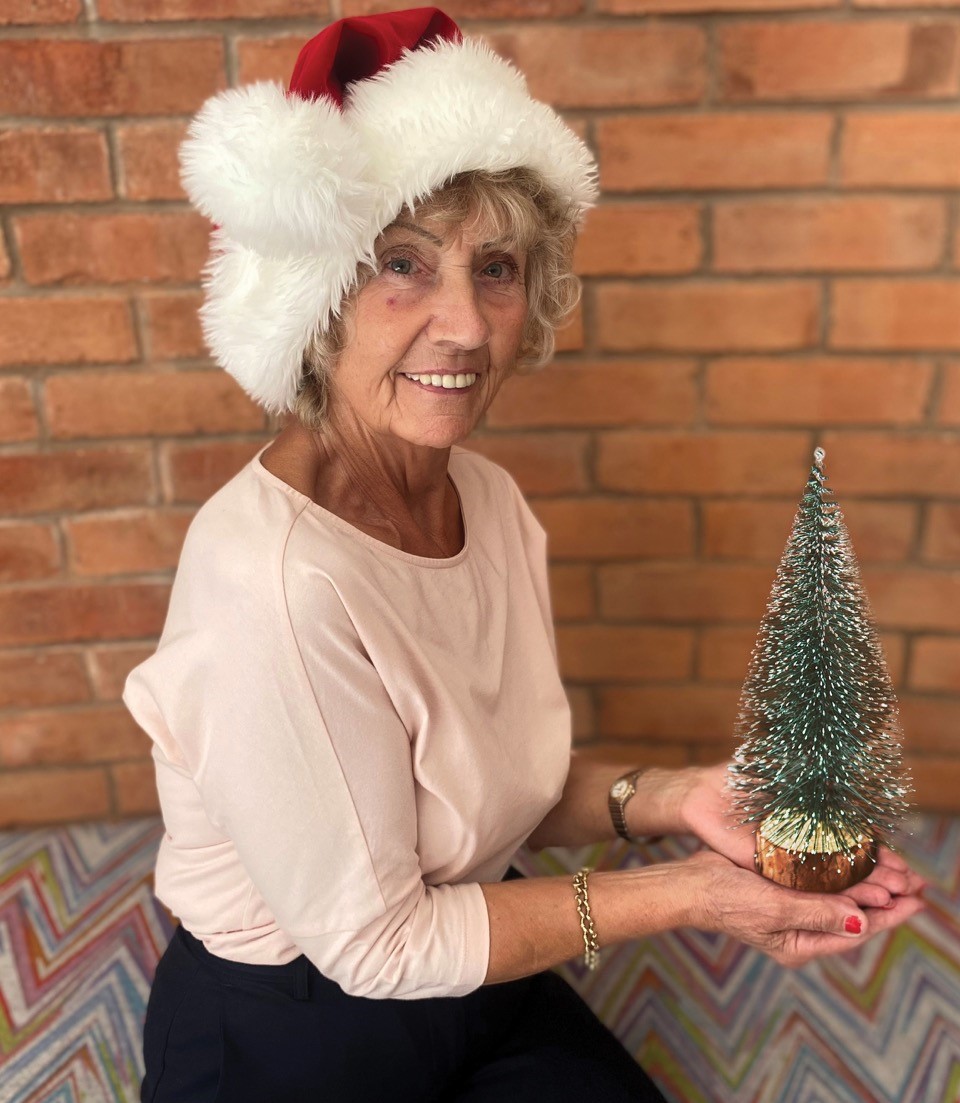 decorated, the carols are being sung, so yet again we are ready to collect your real Christmas trees on January the 7th and 8th. The communities support over the last two years has been amazing and we would love your support again to help raise money for patients like me, who seek a real benefit from accessing East Lancashire Hospice."
With help from the East Ribble District Freemasons giving their time freely in collecting the trees, we launched the first collection in 2021 and collected over 200 trees and this grew for the second year. This year, we are hoping to double the amount of collections and see a huge increase in the income generated to benefit the development of patient services.
Due to the popularity of the collection,we have opened up more locations and in the New Year will be collecting in; Furnhurst, Oakdale, Lower Darwen, Darwen, Clitheroe, Whalley, Mellor and Feniscowles.
Yet again, Blackburn based vehicle hire company, Intack Self Drive will be donating free van hire for the hospice over the collection weekend. Russell Kerr, Business Development Manager for Intack Self Drive said, "We sponsor the Pub Walk every year to support East Lancashire Hospice and absolutely love being involved with the event. The fundraising team then pitched the S 'ann' ta's Christmas Tree Collection to us and it seemed the perfect fit to support and we are extremely proud to be supporting again for the third year."
If you live in Furnhurst, Oakdale, Lower Darwen, Darwen, Clitheroe, Whalley, Mellor or Feniscowles and have a real Christmas tree up over the festive period, register for us to collect your tree in the New Year with no fuss or mess. A minimum suggested donation of £8 per tree is asked and all money raised from the S 'ann' ta's Christmas tree collection will go towards the provision of hospice care in our community. Visit – https://­eastla­nc­shos­pice.­org.­uk/­christmas-tree-collection to register your tree today, or call the fundraising team on – (01254) 965874.
Ann Dobson finished by saying, "We would like to wish you a very happy Christmas and a prosperous New Year from everyone here at East Lancashire Hospice, thank you."