It's Volunteers' Week!
This year's Volunteers' Week runs from 1 - 12 June, and yes it's more than a week to give us more time to celebrate our amazing volunteers!
We simply couldn't do what we do without the support of our brilliant volunteers - from driving to helping in our shops, and from counselling to running tombolas - their help is vital in allowing us to raise funds and care for our patients and their families.
Our volunteers have taken the time to explain why they love what they do:
19-year-old Summer Gideir from Blackburn wanted to gain more experience of working with people, and to develop new skills. She spent 15 months as a volunteer on the inpatient unit. She said: "I made new friends and gained an extremely rewarding experience in helping others. Whilst I was volunteering at the hospice, I built a relationship with a patient whom had been there for a few weeks. I helped her settle in and sat with her on various occasions while she spoke about her family and her uncertainties surrounding cancer. On one occasion, her husband was coming to visit so we sat together and picked out a beautiful outfit for her to wear. I ensured she felt at home and supported her and her husband during a hard time. The hospice is a brilliant place to volunteer. The warm welcome from the nurses and staff help you to settle in very easily. The skills a young person can gain at the hospice are invaluable. Only once you are there and volunteering can you truly know the feeling of how rewarding and special volunteering at the hospice is. It has given me the confidence to work with a variety of people. It has helped my listening and communications skills and to be compassionate and able to control my emotions which will help me in my future career."
Marilyn Schofield, 58 (above) is the Community Champion at Tesco in Great Harwood and lives in Rishton. She has been able to combine her paid work with volunteering in the hospice shop which is just a stone's throw from the store she works at. Marilyn doesn't have set days like most volunteers, but gives time each week to serve customers and help sort donations. She said: "I like helping people in the community and it's important to help the hospice to raise funds. I love coming to volunteer at the shop – we never fail to have a laugh and I enjoy seeing the regulars who do the rounds in the town. To anyone who is thinking about volunteering I'd say get on board. It gets you out and about and talking to people and it's great for younger people as it's good for your cv and gets you used to mixing with people."
Some volunteers like Alex Hardie, 65 (above) from Darwen have personal reasons for becoming a volunteer. Alex is undergoing treatment for throat cancer and began volunteering after a friend told him the hospice was opening a shop in Darwen. He has been there since it opened 4 years ago. He said: "I enjoy being part of the team. We have a laugh and it does you good. My wife and I both volunteer and chose the hospice because we've both had friends and family who have used hospice services in other parts of the country. I find volunteering a pleasurable experience."

Louise Higham is 44 and lives in Osbaldeston. She has volunteered on the hospice reception for 2 years. She said: "I had a neighbour who'd received care from the hospice and had a positive experience. I had some free time and felt I wanted to do some good. I'd never been to the hospice myself so I was nervous on my first day. But I met some lovely people and I really enjoy being around them at the hospice. It's very rewarding. It's a difficult time when visitors come through the doors but if I can make that time a little easier then I feel I've done a good job. Volunteering is a good move if you're looking to get back into a work routine. I feel appreciated in what I do and would encourage others to take the plunge and have a go. Every bit of help you give to a charity like the hospice is useful to them."
Kath Monk (above) has seven years' volunteering under her belt. She lives at Harwood Bar Caravan Park and is 68. She said: "Myself and a neighbour just decided one day we wanted to become volunteers. Her Mum was a patient at the hospice so we had that connection. I love the banter and waiting for the same people who come week in, week out. I've always worked with the public in pubs and clubs in the town so it's a way for me to carry on enjoying meeting people and having a laugh. I know this area and I know the people. I'd advise anyone to give volunteering a go, especially if you're on your own. It fills your time and keeps you going."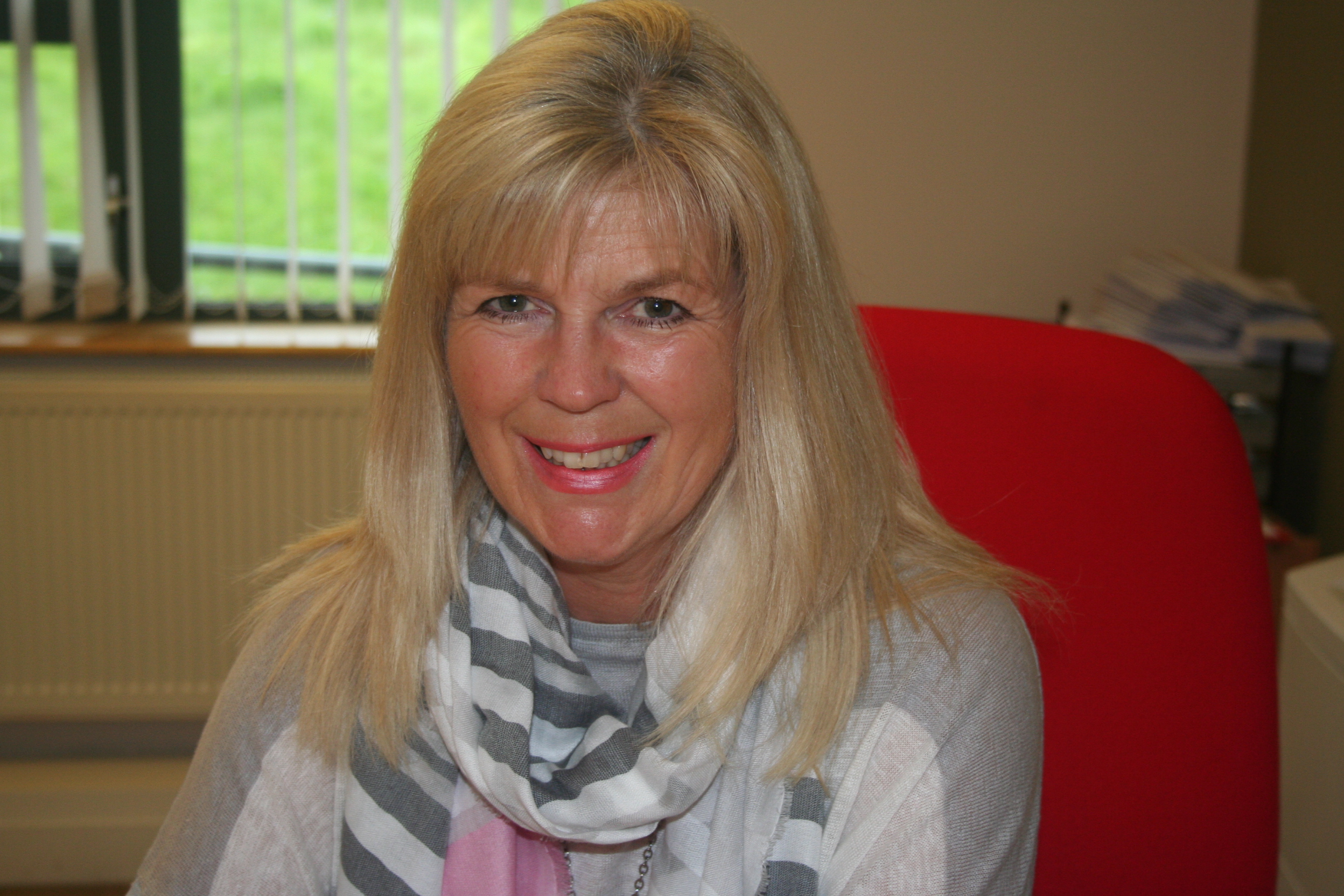 Sixteen months into volunteering on reception, 53-year-old Jane Paton (above) finds her role very fulfilling. She said: "My friend is a volunteer and encouraged me to come along. I felt it was something I'd like to do. I come from a medical background and now my children are working and at university I was looking for something sociable and helpful and that suited my skills. Anyone who wants to volunteer should go and have a look around and speak to others to see if it's for them. The staff and other volunteers are always willing to answer any questions or worries you might have."
Eileen Fielding from Darwen is 65 and has spent the last 3 and a half years volunteering in the Darwen hospice shop. She said: "I began volunteering when my husband who had Alzheimer's went into a care home. I found myself with more free time and wanted to do something for myself and meet people. I work each Friday but can do other shifts when I'm needed. I love the camararderie and being able to make a difference. I'm an ex-nurse and my husband was involved in the hospice when it was first opening in 1984, so it was the obvious choice when I was looking for somewhere to give my time. I couldn't work the till when I first came so I've learnt a new skill."
Lisa Drake, 41 from Lower Darwen liked the idea of helping a local charity. She volunteered for 3 and a half years. She said: "I was nervous on my first day, but the other volunteers and customers are really friendly. I've volunteered before when I lived in other areas and the hospice is a fantastic charity. I get a buzz out of it. I love it! It's the best thing you can do."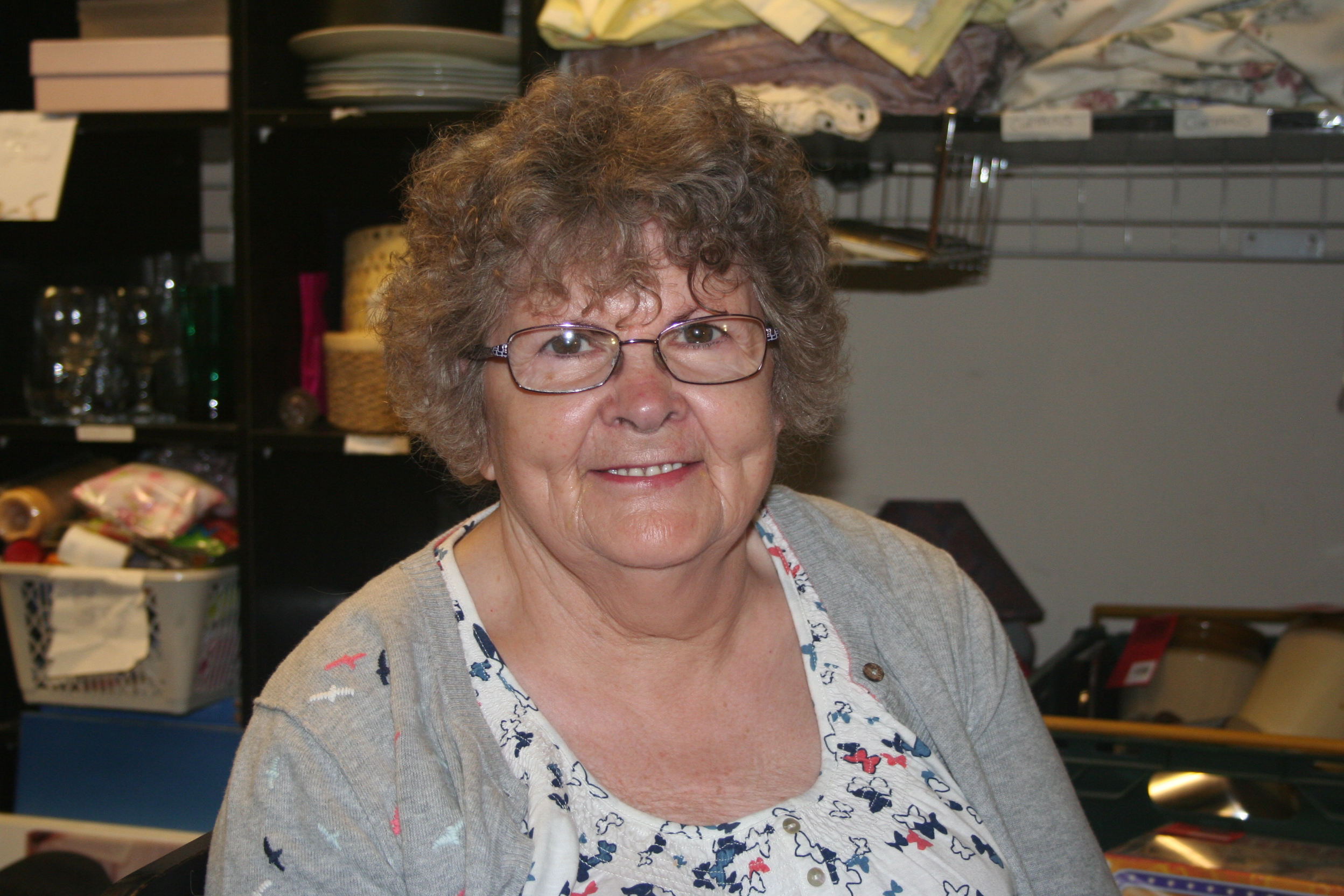 Pat Ross from Darwen is 68. When she retired she was looking for something to do for company since losing her husband 2 years previously. She has been volunteering for 5 years. Pat said: "I worked in retail so had lots of experience. I enjoy meeting people and the other volunteers are very sociable. My husband was a day patient at the hospice for 6 months as he had cancer and heart problems so helping the hospice made sense for me. If you're thinking of volunteering, you should as you'll have a good time!"
Have these stories inspired you to consider volunteering? Take a look at our volunteer pages for more info!