Keeping Philip's memory growing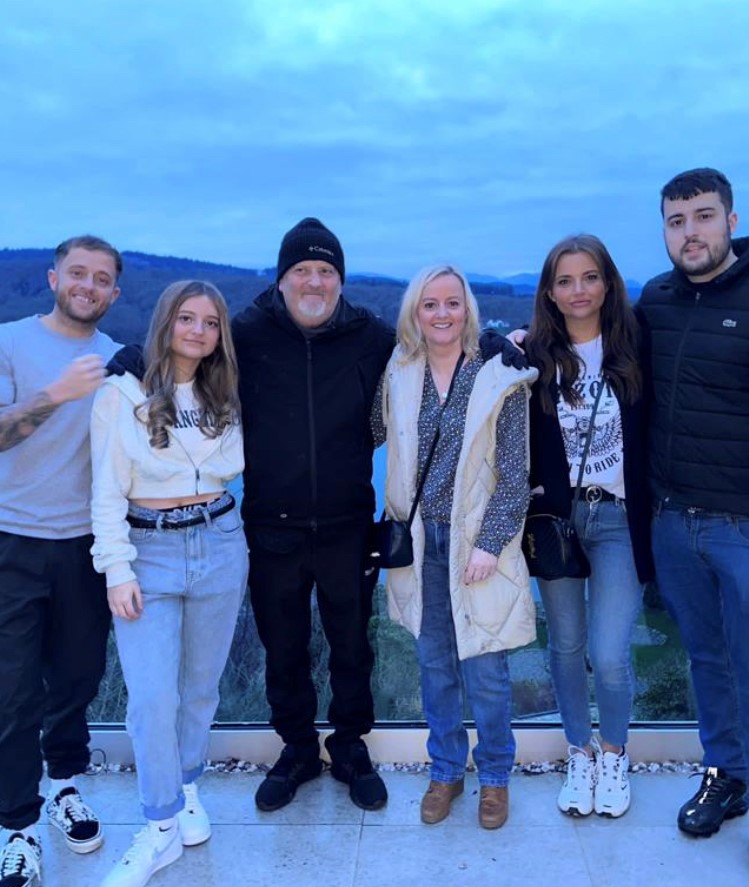 Philip Bush was a family man who always put family first. He was passionate about motorbikes and regularly attended bike meet ups and festivals with his brother in law, Andrew, and his friends. In June 2023 Philip sadly died, but his family want his memory to live on and will be doing this by supporting East Lancashire Hospice.
In 2018, Philip was diagnosed with bowel cancer and had surgery to try and remove the cancer, this was then followed by chemotherapy treatment which caused terrible side effects. Despite the ups and downs treatment was causing, he stayed positive for his family and was given the news his cancer had stopped growing. A year on, he returned to work for some normality, but in 2020 his cancer had come back, this time in his lungs. The family were devastated.
Philip's wife, Karen, said, "When we heard the news that his cancer was back, Philip had an attitude of - you're back, ok! But I'll fight again, and I'll win!"
She continued, "From then on it was just constant battles of chemo side effects, which he never really complained about, he always said; "I have too much to fight for." He loved us all and just didn't want to let go."
Philp and Karen had been together for 37 years and were still so in love. His kids were his absolute world and his precious grandchildren, he'd spend every minute he could with them, despite how tired he may have felt after treatment.
Sadly, things turned in 2022, when the consultant told Philip and Karen that the cancer had now spread into his brain. He was once again sent for surgery to remove the tumour and began radiotherapy.
"He was terrified, but he said he needed more time with us." Karen said.
After surgery and radiotherapy, Philip developed memory problems and soon after his treatment, the family were told more lesions were found in his brain. It was at that point Philip made the very tough decision to stop any further treatment. The consultant told him that it was time to go and make memories with his family and that's exactly what he did.
Philip's son in law organised a beautiful lake house in Windermere for them all to stay in for the week, where they could have the privacy they wanted and make the memories they wanted to make.
Karen commented, "For weeks after the holiday, Philip would sit in his chair with his eyes closed and tell us that he was back on the lake, it made him smile."
Unfortunately, in May 2023 Philip's health declined quickly. Karen got in touch with East Lancashire Hospice, who arranged for him to be admitted onto the Inpatient Unit straight away.
"We were all scared of this happening, but from the moment we arrived, we were treated with the most caring attitude and Philip soon felt settled. The care and compassion shown to myself and Philip from the doctors, nurses, HCA's and Cleaners was amazing. Everyone went above and beyond for us," Karen told us.
She continued, "I felt like the hospice went the extra mile to make Philip's last 5 weeks of his life more precious and comfortable."
Karen was able to stay with her husband for as long as she wanted whilst he was at the hospice. She was able to be his wife and spend the time she wanted with him. Something the family will always be thankful for.
When Philip sadly died, the family asked their friends and loved ones to donate in his memory to East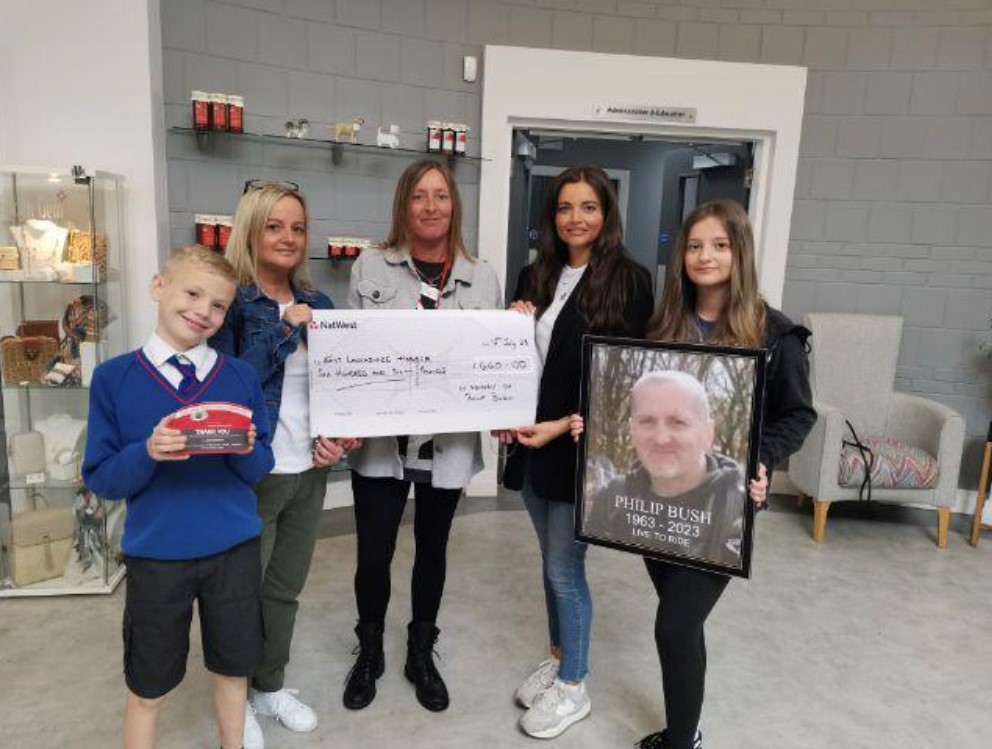 Lancashire Hospice and so far have raised £660.00, with the amount still rising.
Karen finished by saying, "As a family we are extremely grateful to the hospice and we want to be able to raise as much as we can with people's support, so they can carry on providing the care and compassion for our community."