Making a Difference
Ann Mason is our Individual Giving Fundraiser, a new role within the Income Generation Team.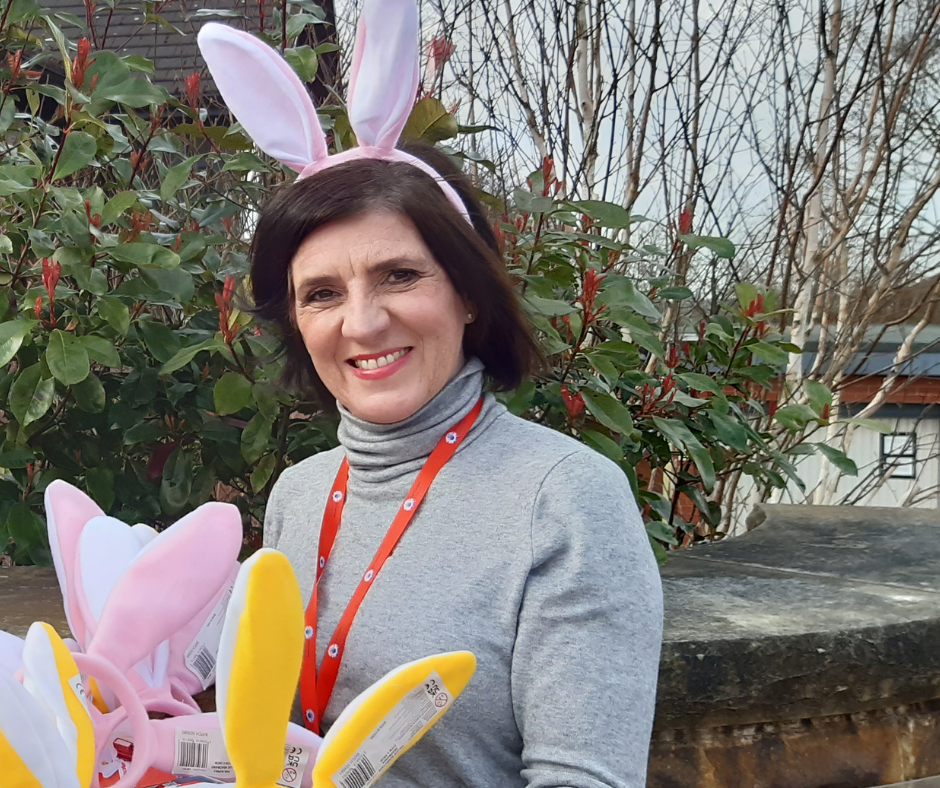 With a background in hospitality, and a number of years working at Blackburn College as an assessor, Ann brought strong people skills to the role.
Although she had no previous links with the Hospice, she knew people who worked here and knew it was the kind of environment she wanted to be a part of.
"It's about communicating in a range of ways to help generate the much needed funds for the Hospice, funds that suffered during Covid. But it is more than that. It's about allowing the community and individuals to support the Hospice in ways that suits them."
Ann has been instrumental in setting up a number of schemes in order to reach out to the community. East Lancashire Hospice serves a large area which includes Blackburn, Darwen Hyndburn and the Ribble Valley.
For over 35 years East Lancashire Hospice has continuously provided palliative care to people suffering from life limiting illnesses. With ten inpatient beds, the hospice also supports patients in the community, which can be as respite or end of life care. We pride ourselves in supporting our patients in "Making the Most of Life".
The cost of this care is ever increasing and now runs at £11,000 per day, so Ann's role is about communicating that while raising the much needed funds to continue supporting those patients.
The Hop Skip and Jump campaign was inspired by chatting with other hospices in the North West. Contacting a large number of primary and nursery schools, Ann successfully engaged more than 1600 children in a challenge to jump throughout Easter to raise funds and raise awareness of the Hospice.
As part of her role, Ann has also set up a Treasured Memories platform, whereby supporters who have lost a loved one can create a page in their memory which can be used as a space to visit, donate and share memories.
The Sunflowers memory garden is the next big event, allowing families to visit the Hospice and plant wooden sunflower plaques in memory of their loved ones here in the Hospice gardens or at home. An event is planned on Sunday 10th July in the gardens with live music, refreshments and stalls to celebrate the life of loved ones.
Ann is enjoying her role. "It doesn't feel like I am working. I am surrounded by a supportive team both in the fundraising department and in the hospice itself and feel I am making a difference. Every penny raised goes towards supporting our community. We need to raise £4 million this year alone, and I am determined to make a difference."