Three Cheers for Harry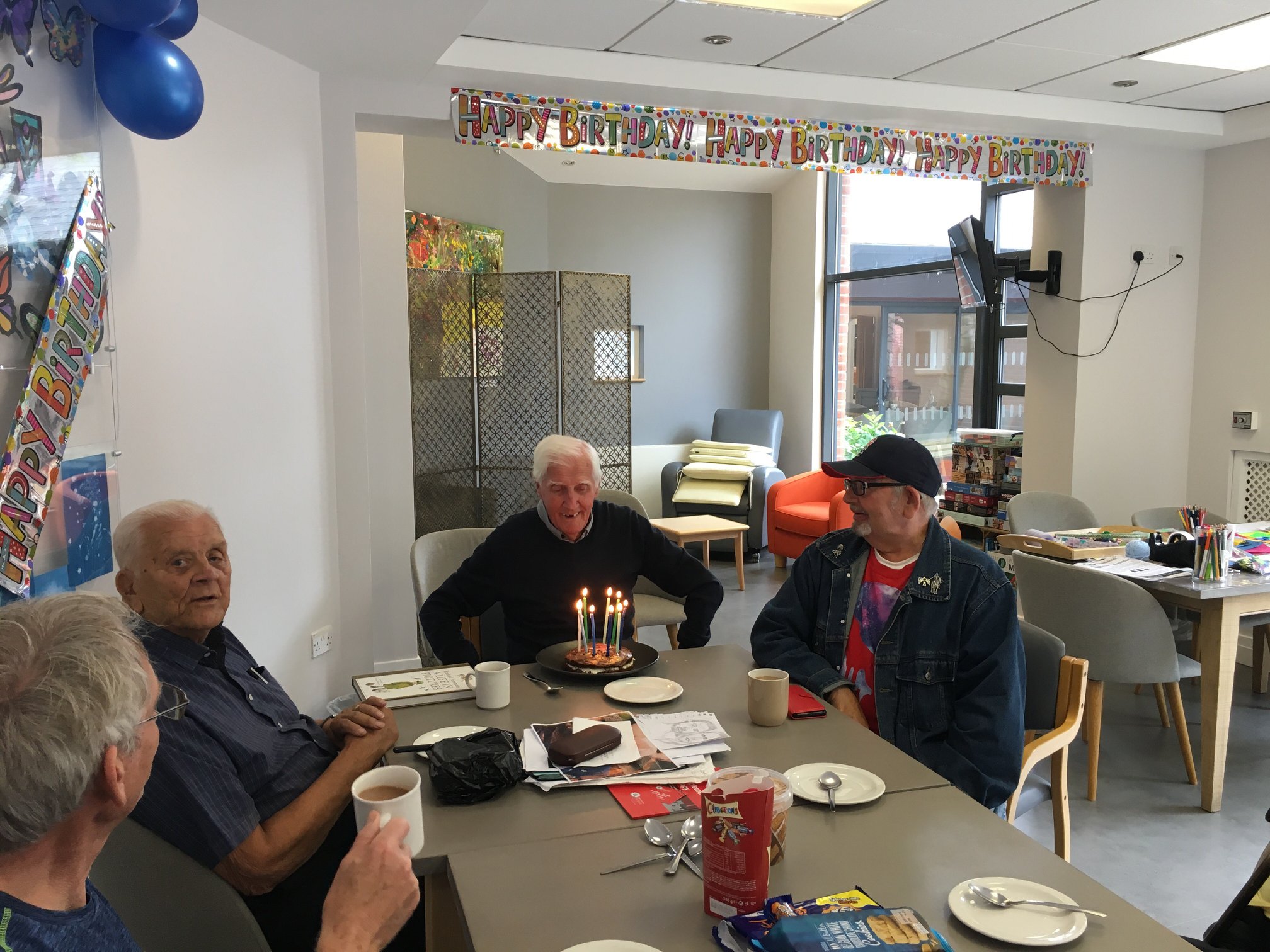 There were smiles all round as one of our creative and support therapy patients, Harry Stephenson from Blackburn, celebrated his 90th birthday at East Lancashire Hospice. He enjoyed a party with his friends here at the hospice and they all enjoyed a slice (or two) of cake.
To mark his milestone birthday, Harry asked for donations to the hospice instead of presents and in doing so raised a whopping £200.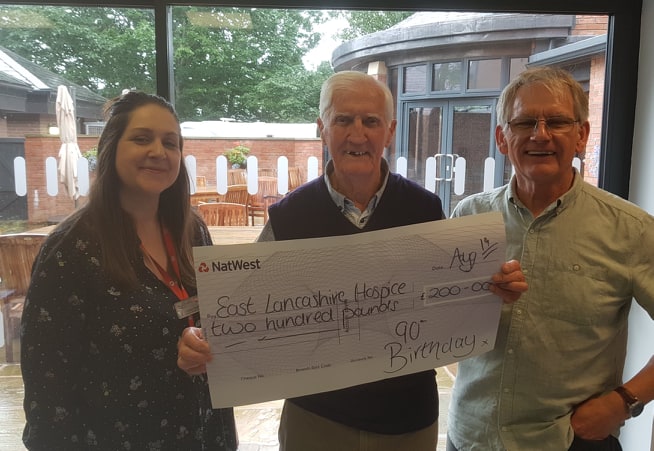 Harry commented: "It's not all doom and gloom at the hospice. The staff have helped me through some of the lowest times in my life and really lifted my spirits. At the hospice I paint, I attend mindfulness classes, cook and have even sang at the Bridgewater Hall in Manchester with the hospice choir."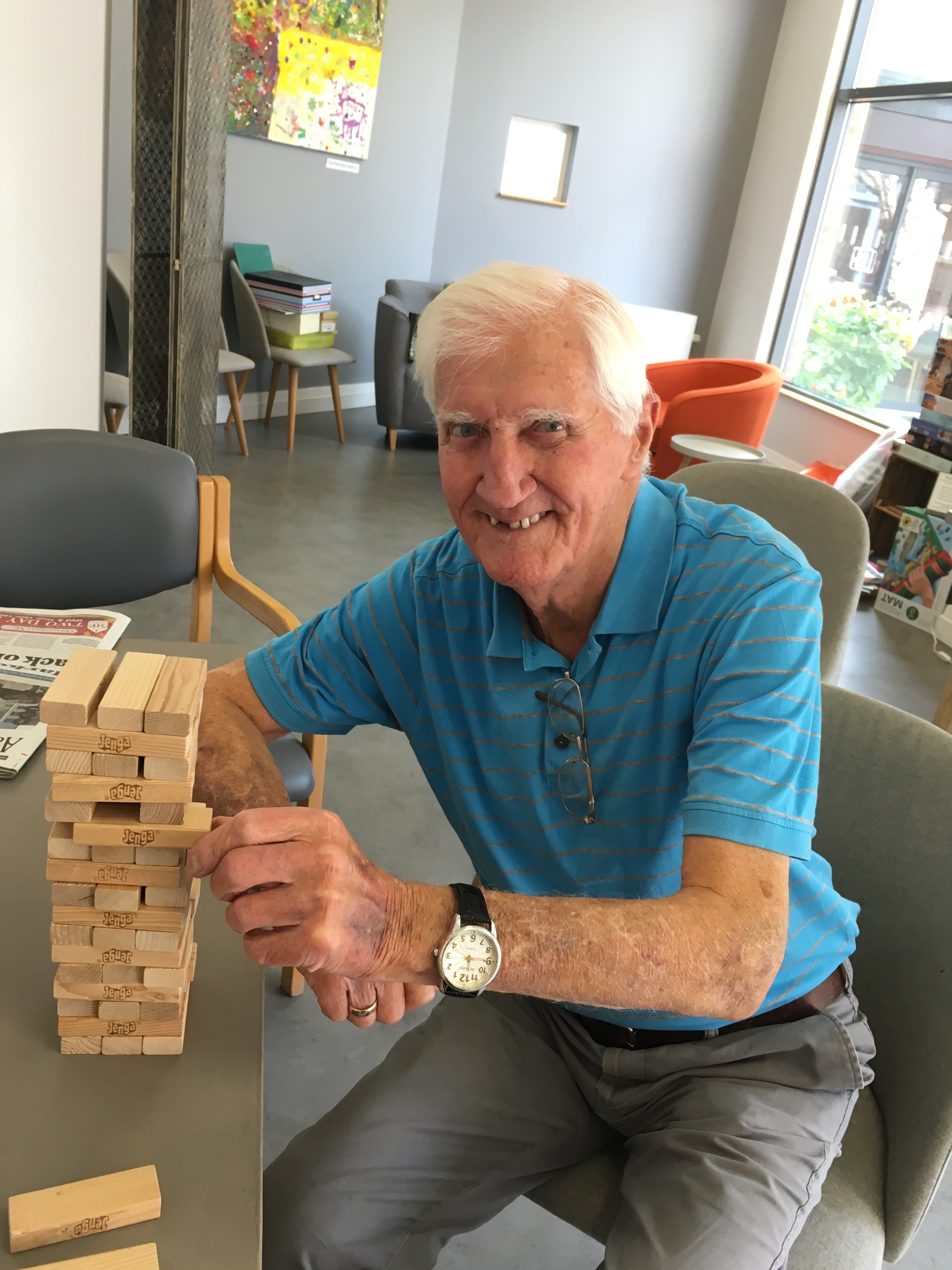 Harry's wife of 65 years, Brydie, received care at the hospice after she had been diagnosed with an inoperable malignant brain tumour. It was detected after she collapsed and was rushed off to Blackburn Hospital for a scan. Brydie died in the hospice in 2018 and Harry praised the care and support from all the staff. "The staff took tremendous care of my wife and nothing was too much trouble."
After the sad loss of his wife, Harry received counselling at the hospice and was encouraged to receive creative and support therapy. Harry said: "I felt apprehensive at first but have found the creative therapy to be very beneficial. I'm a very outgoing person so I feel as though I have fit in quite well and enjoy participating in a wide variety of activities."
Harry also has oesophageal cancer and found the mindfulness classes at the hospice to be particularly beneficial for him. "One of the things the mindfulness classes does for you is help to alleviate pain. You can feel it take the pain from your body. It's amazing and I try to encourage others to participate in the classes."
To find out more about our creative and support therapies (CaST), please visit https://­eastla­nc­shos­pice.­org.­uk/­creative-and-support-therapies or call 01254 287005 to speak to a member of the CaST team.