15th World Gravy Wrestling Championships
15th World Gravy Wrestling Championships
28th August 2023, Doors open at 12.00 and the fun starts at 13.00.
Rose 'n Bowl, Stacksteads, Lancashire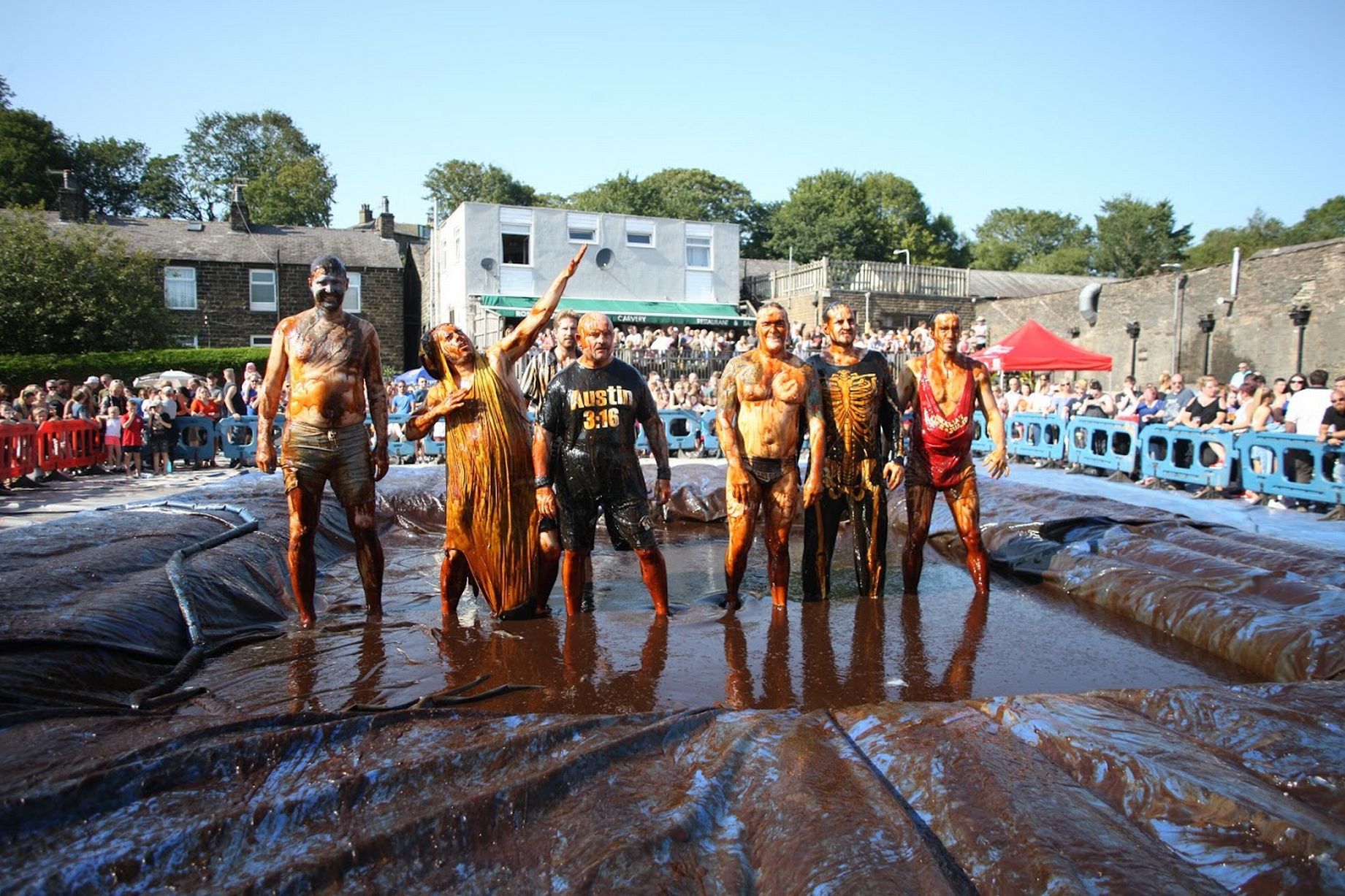 Placed in the top ten of the weirdest 'sports' and pastimes, the World Gravy Wrestling Championships will again be held at the Rose 'n Bowl, Stacksteads, Rossendale, Lancashire.
Hundreds will gather at the famous Lancashire venue, on the August Bank Holiday, to watch competitors get down and dirty in a pool of gravy. All the contestants have to do is defeat their opponents in a 2 minute long wrestling match in the Gravy. Points are scored for fancy dress, comedy effect, and entertainment value.
In previous years hopefuls have jetted in from all over the globe to compete in this legendary contest which is now in its 15th year. This year contestants are coming from far and wide to challenge the reigning champions from 2022; Local lass Imogen Young who wrestled as 'Hippy Chick' and newcomer Lloyd Clarksonaka 'Ali G' from Stockport who both won the coveted title for the 1st time.
The World Gravy Wrestling Championship is a fun event that aims to raise money for charity and is a great family day out with face painting, tombolas, bouncy castles and fine food and drink being served all day. Entry is £2.50 per adult and £1.50 per child with all proceeds going to East Lancashire Hospice. Participants can also raise funds for their own chosen charities, whilstgrappling in the gravy and providing fun for the hundreds of visitors who attend.
Anyone wishing to enter can do so via the registration link on our website: www.­worldgra­vyw­res­tling.­com
For further details contact Sara Brown (01706 231029) or Jon Lowe (01706 879555) of the World Gravy Wrestling Organisation or email info@worldgravywrestling.com