A Rock Night to Remember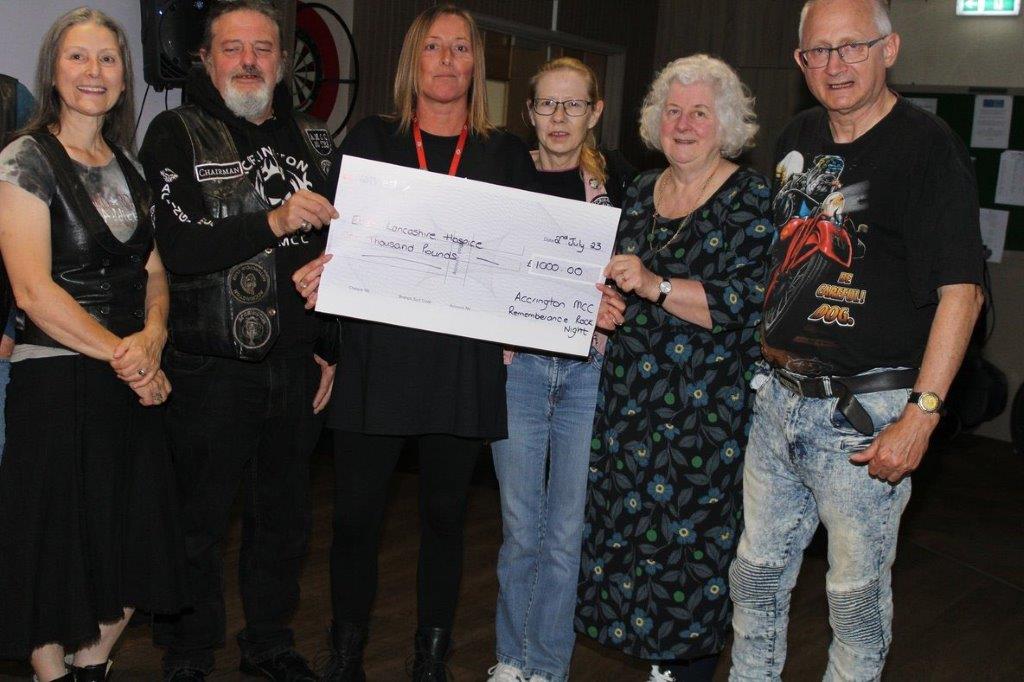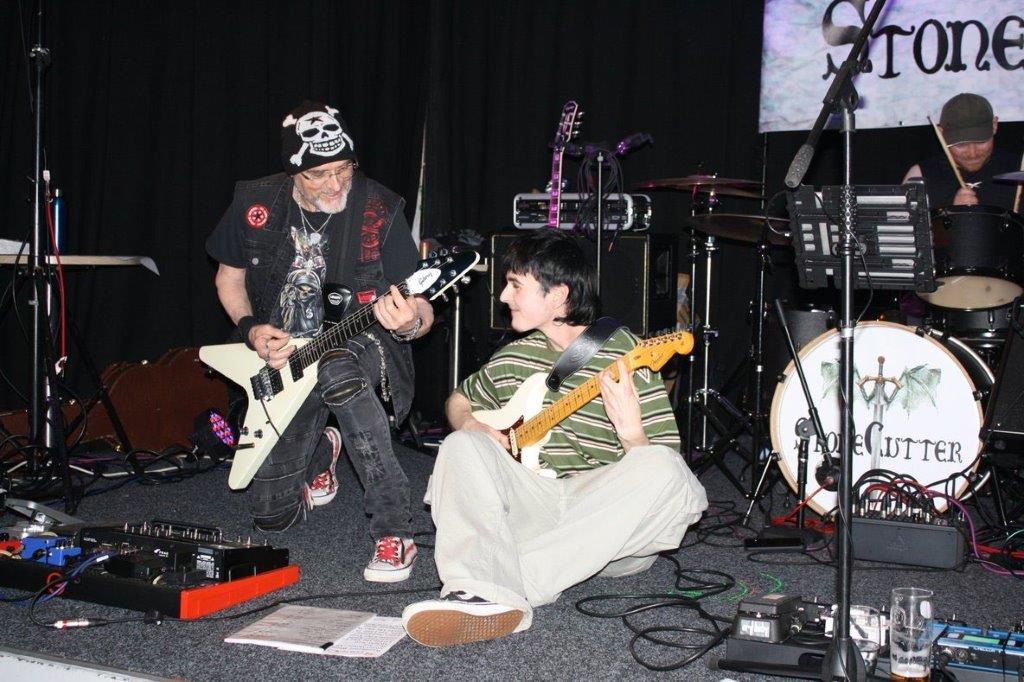 In April 2023, the Accrington Motorcycle Club (MCC) held a Remembrance Rock Night to remember two loved members of the club, David and Christine and to raise money for East Lancashire Hospice.
David Hayes and Christine Whittaker were very active members of the club, a Motorcycle Club that traces its history back to the 1920's, and has always had a proud history of raising funds for numerous charitable causes. After David died in August 2022, and Christine in January 2023, Chairman Robert Wolfenden, after speaking to Dave's wife, Elaine, wanted the club to come together to celebrate their friends lives, but also for a charity to benefit from the event.
Robert said, "All money raised from this event were to be donated to the hospice, where outstanding help, care and support was provided to Christine, myself and her family during her illness."
Christine came from a family of biking enthusiast's having been an active and loyal member of Accrington MCC since 2003. She was passionate about organising events to raise funds for charity, she enjoyed riding pillion on Robert's bike, attending rallies and rock nights with him and the club all over the country.
Robert added, "Christine was more than just a member of the club, she was more importantly my partner of many years, a mother, grandmother, and a very caring dedicated person who worked for Lancashire County Council for over 20 years providing care. She was a loyal friend to many and will be sadly missed."
He continued, "David Hayes was a loyal valued member of Accrington MCC since 2015 and prior to joining us had been a member of other MCC's in the Lancashire area. He was well known, loved, and respected in the club scene. Dave was married to Elaine, she told me that Dave had always loved bikes and had been a rider most of his adult life. Even teaching her how to ride, as she did not want to ride pillion. They both used to take their children on rides, with the children riding pillion on both their bikes. His sense of humour will be sadly missed by his family friends and club."
It was evident by the amount of support that came from the motorcycle community and the wider community in general how much Christine and David were loved and respected. This was shown from the club raising £1,000 from their Rock Night, which was held at the Popular Club, Accrington, who kindly offered the room for free. The event was supported by so many, including other clubs who donated raffle prizes to support in the amount raised.
"We would not have been able to do this without the help and support of the following people and organisations; Poplar Club Wellington Street Accrington which held the Remembrance Rock Night for free, Mick Ashton the DJ and Stonecutter the band who also gave their time for free. I would also like to thank KDM of Accrington, Youles Motorcycles of Blackburn, Ghostbikes of Preston, Fastline of Preston, Alternate Image, Avernus MCC, Estonians MCC and Lioness MCC which kindly donated the fantastic raffle prizes."
Most importantly I would like to thank all the people who attended the event, who made it celebration of Christine and Dave, and a great success.
Jackie Morris, Community Fundraiser at East Lancashire Hospice said, "It was so nice to meet members of the Accrington MCC and hear about how much the hospice did for not only Christine, but other member's family and friends. It's important we keep doing what we do here at the hospice so we can support not only our patients but also their families and it's thanks to our community supporting us that we can carry on."
Accrington MCC meet at the Poplar Club Wellington Street Accrington at 8pm on the 1st Sunday of every month where you will always find a warm welcome and good company and they will also be attending the hospice's Bikes and Breakfast event on Sunday 6th August at The Britannia, Oswaldtwistle 11am – 2pm. This event is open to the public and the hospice invites you to come along.