And the winner is...
Businesses across East Lancashire have been crowned winners at the inaugural East Lancashire Hospice Corporate Challenge Awards night.
For the last six months, 13 companies have been going the extra mile for their local hospice, raising an additional £32,000 in funding for East Lancashire Hospice.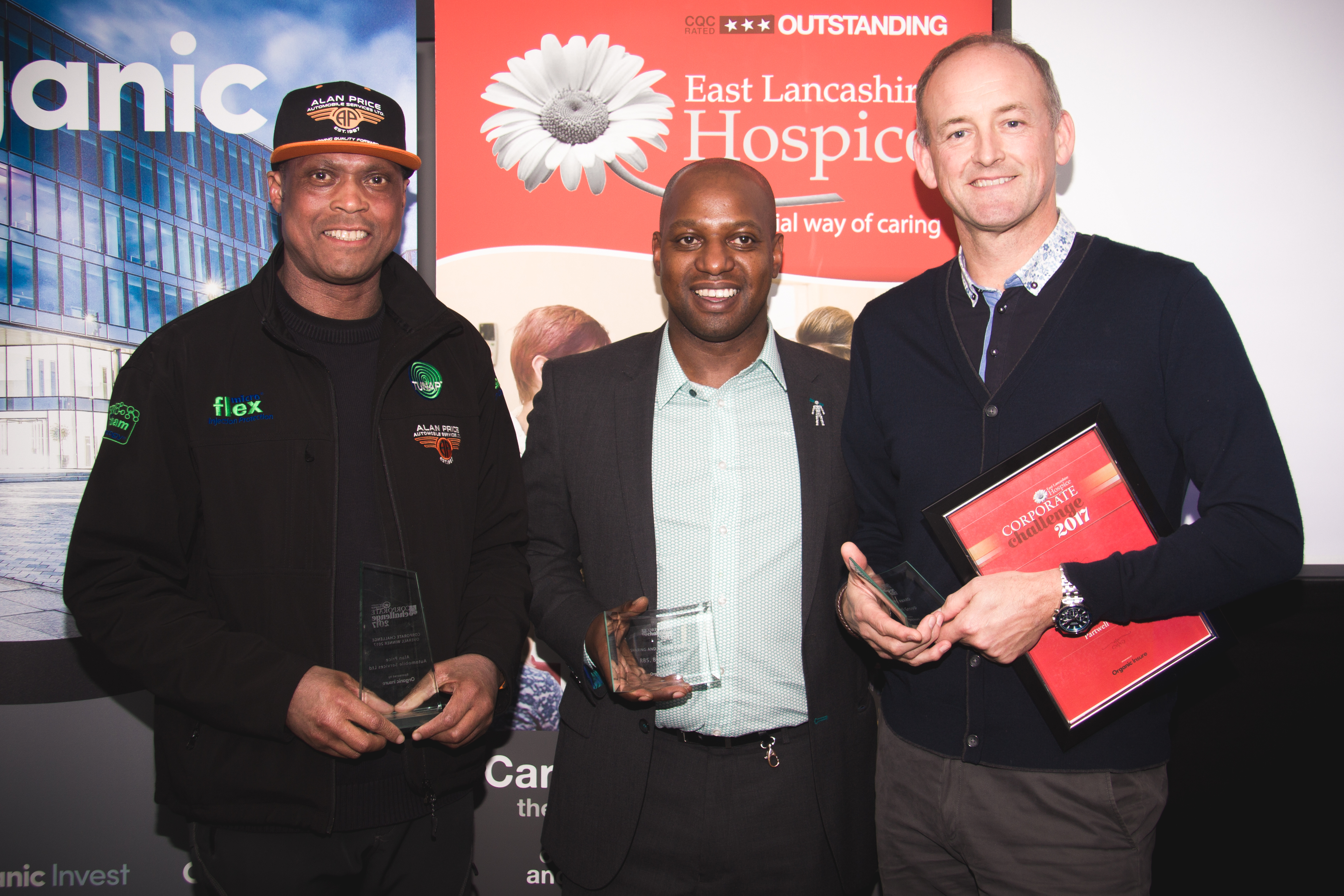 The main award of the night, the 'East Lancashire Hospice Corporate Challenge Award winner 2017' was presented to Alan Price Automobile Service – who managed to raise an incredible £10,230.29!
In second place was the Royal Bank of Scotland in Blackburn, raising £5,697.85 and just £50 behind were Partwell, also in Blackburn, with £5,655.84.
Alan Price gave an emotional speech as he accepted the award. He said: "My mother has cancer of the pancreas and that prompted me to do it. When I told my mum I was taking part, she backed me all the way.
"The team have had great fun doing it and met some fabulous people. We have involved customers and suppliers and it has been a very heart-warming experience."
A number of other awards were also given out on the night, including the 'sky's the limit award' went to Tesco Blackburn, who took part in a sponsored sky dive during the corporate challenge.
The 'sharing and caring award' was presented to Royal Bank of Scotland in Blackburn. They received the award for talking about the hospice to customers are staff being willing to get involved for the cause.
Zest Café Lounge in Darwen received the award for 'best event' for their Rock and Raise event, and the 'originality award' went to The Crown in Accrington for all their wacky events – such as the chicken wing challenge, sponsored silence, and the I'm a celebrity challenge.
The 'team spirit award' was presented to Partwell for the number of events they held during the six months.
Each of the winners received a trophy from day patient Ann Dobson, who has been attending the hospice for two years, and Chris Ridehalgh from Organic Insurance.
Other awards on the night included highly commended certificates to Beagle Orthopaedic and Alan Price Automobile Services, both based in in Blackburn, for the sky's the limit award, Napthens and R Briggs in Blackburn for the 'caring and sharing award', Partwell in Blackburn and Alan Price for the 'best event award', Beagle Orthopaedic and DW Sport at Shadsworth for 'originality award' and James Alpe in Clitheroe and Acorn Fire and Security in Blackburn for the 'team spirit sward'.
The event closed with a speech from Hospice Chief Exec Lyn Stevenson who thanked the companies for their continued support.
She said: "Each of the companies who took part are winners to us. We are so grateful to them for the time and dedication they have shown and the amount they have raised is absolutely fantastic. They have certainly set the bar high for the 2018 Corporate Challenge."
To register your interest for next year's corporate challenge, email Jennifer.quinn@eastlancshospice.org.uk