Big cheers to pubs fundraising efforts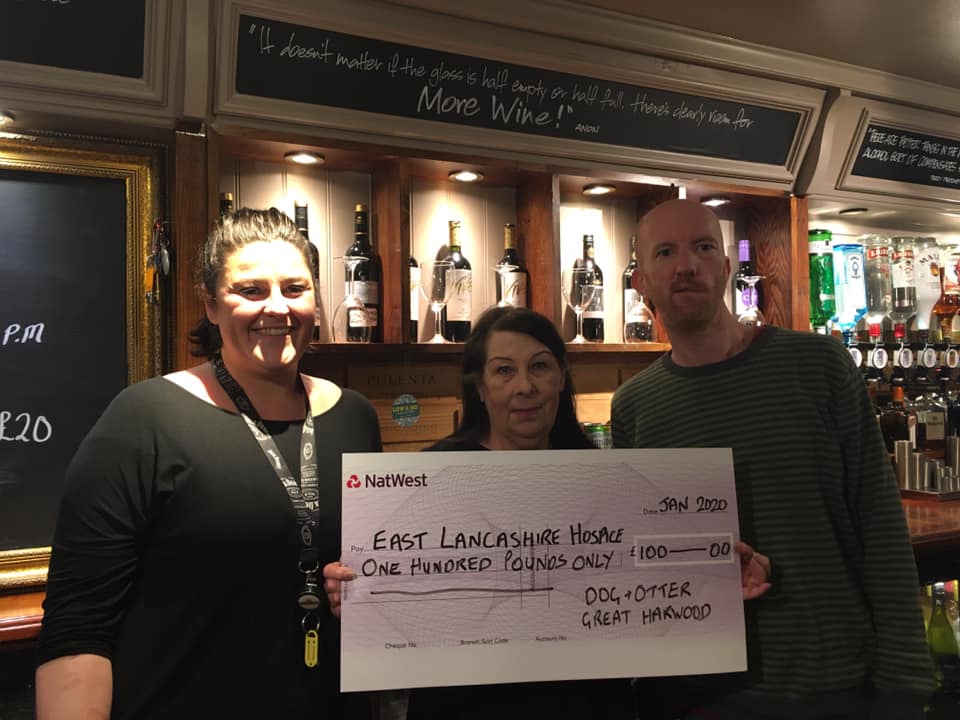 It was cheers all round at the Dog and Otter pub in Great Harwood after they raised £100 for East Lancashire Hospice.
Kind-hearted landlord and landlady, David Woodhead and Ann Madarbakus, held a raffle at the pub to help raise vital funds for the hospice after they discovered that their hospice charity box had sadly been stolen from the bar.
Ann commented: "We were really upset and so were the customers, as the hospice is so close to so many people's hearts.
"We wanted to do something so that the hospice didn't lose out. That's when we decided to do a raffle."
Jennifer Quinn, Fundraising Lead at East Lancashire Hospice, said: "We are really grateful for all the amazing support from the Dog and Otter - the customers have been friends of the hospice for several years.
"We are looking forward to working with Dave and Ann in the future - they already have some exciting events planned for the summer!"
Each year East Lancashire Hospice needs to raise £3.7M to enable it to provide care for those with a life-limiting illness and their families in Blackburn, Darwen, Hyndburn and the Ribble Valley.
If you'd like to host your own fundraising event in support of the hospice, please visit https://­eastla­nc­shos­pice.­org.­uk/­fundraising for a list of fundraising ideas.