Black Dyke Band help to raise £20,000
On Saturday 21st May 2022, the World famous Black Dyke Band took centre stage at the Bridgewater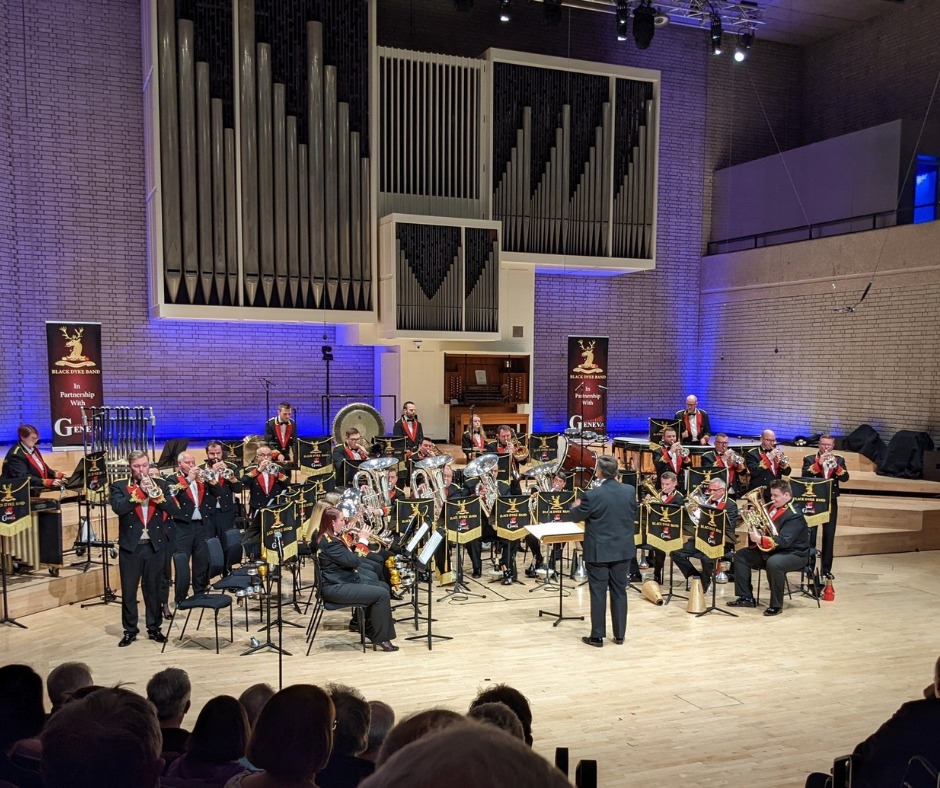 Hall in Manchester and were joined by special guests the Rossendale Male Voice Choir and the 2nd Rossendale Scout Group Band all in aid of East Lancashire Hospice.
Instrumental in the organisation of the event was 2nd Rossendale Scout Group Band conductor, and long term friend and supporter of the hospice, Graham Helm whose wife Paula was cared for at East Lancashire Hospice.
The event raised over £20,000 in aid of the hospice, an outstanding amount, which goes directly to the care of patients and their families.
A spokesperson for East Lancashire Hospice commented: "We are incredibly grateful to Graham and both bands as well as the choir involved in the event. It costs over £4 million per annum to run the hospice and in the region of two thirds of this is generated by our local community and events such as these, without which it would not be possible for us to provide care to the people of Blackburn, Darwen, Hyndburn and the Ribble Valley."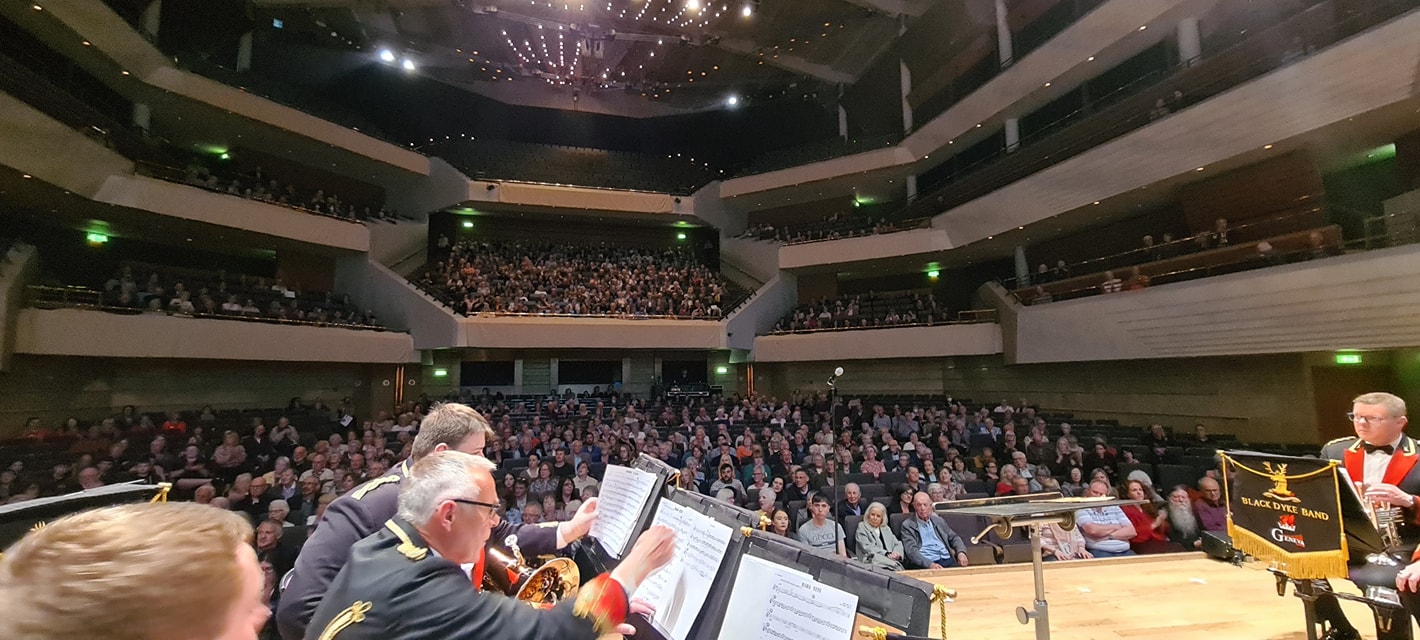 The response on social media has been outstanding: The Black Dyke Band themselves commented: "What a great concert tonight! It doesn't get any better than playing at The Bridgewater Hall, particularly when you're helping to raise £20k for East Lancashire Hospice.
"We would like to say a massive thank you to Rossendale Male Voice Choir and 2nd Rossendale Scout Group Band for inviting us to play."
Denise Hart, A member of the audience said on Facebook "You were absolutely magnificent as always, and it was lovely to see those young boys from the 2nd Rossendale Scout Band keeping banding alive. Amazing performance from everyone"
Marion Hall, also in the audience commented on Facebook,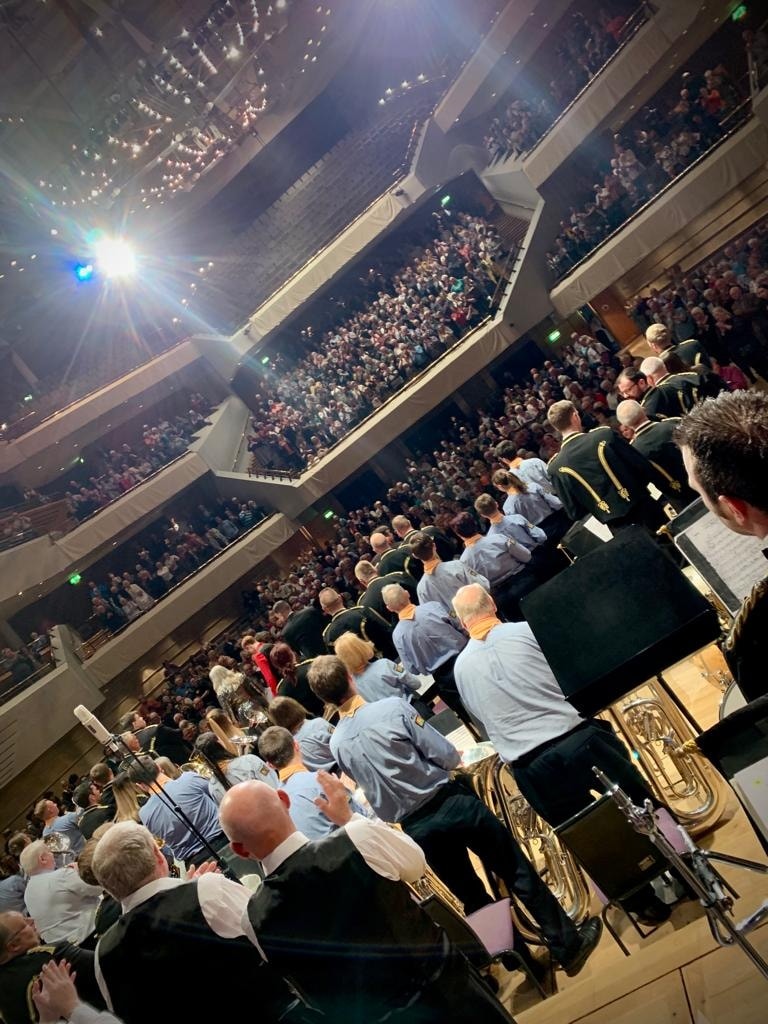 "A fantastic concert with lots of goose bump moments, especially Procession to the Minster. Love the solo euphonium.....­what a unique sound! Bravo to all musicians involved from the very young scouts to the mature members of the choir and all for a worthy cause."
Tony Hodgetts, a performer with the Rossendale Male Voice Choir, and on the stage with the Black Dyke Band for the finale, added in his comment on Facebook:
"Thank you, thank you, thank you, sharing a stage with Black Dyke is a dream come true for me. I loved it. As a bandsman for 50 years I have never been good enough to play with you but singing tenor in Rossendale MVC got me on the stage with you. You are and always will be THE best brass band in the world."
East Lancashire Hospice would like to thank Graham Helm for organising such a fantastic event, and all the performers on the stage.