Blackburn College Awards
Over ninety students from the Blackburn College Level 3 Business Studies Course arranged various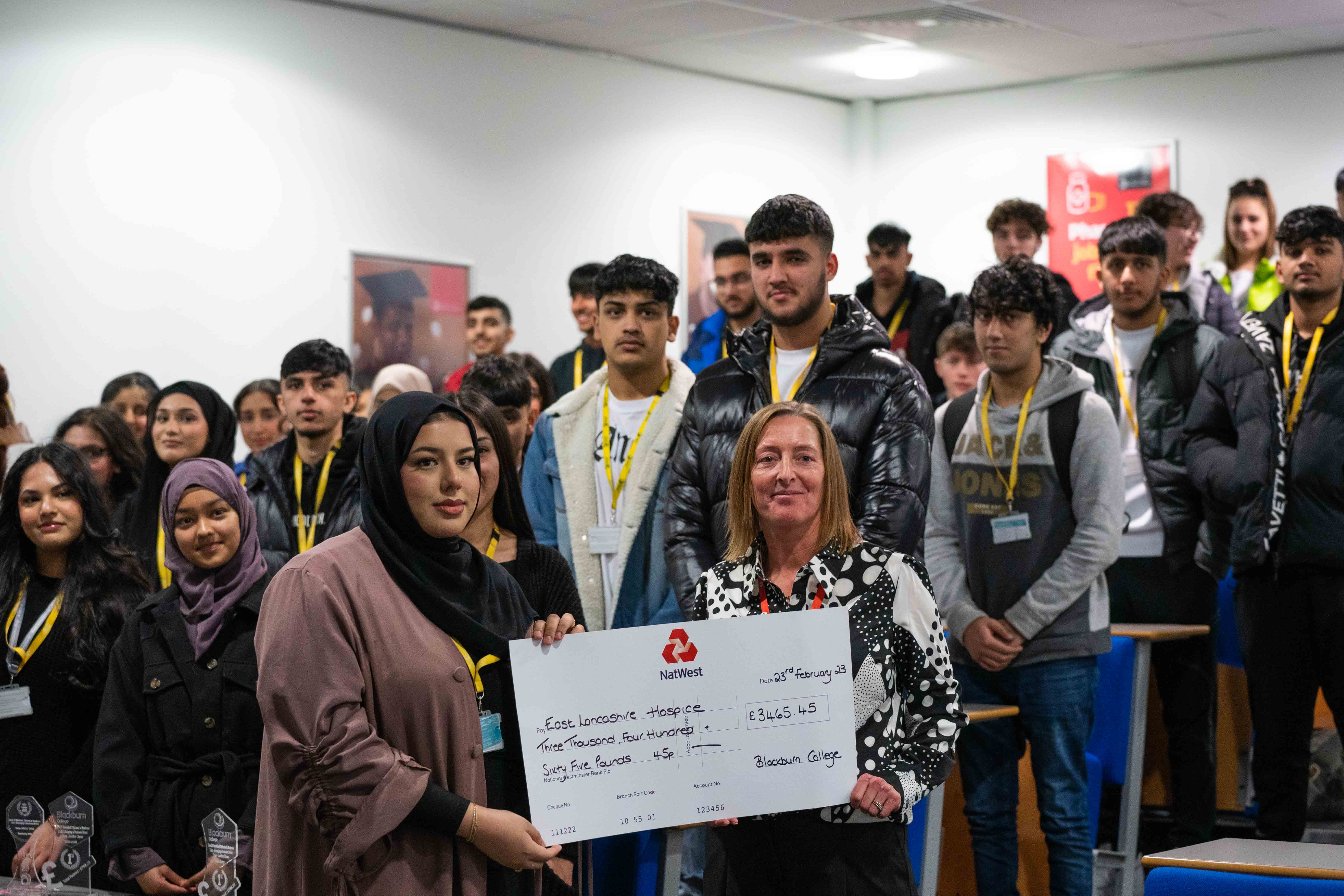 fundraisers throughout December for us.
They were tasked with raising as much money for the hospice in a short period of time. Activities included cake and sweet sales, cookies sales, and Christmas gifts and raffles. A sponsored walk was also completed and one student and homemade food.
We donated three hampers for 1st, 2nd and 3rd prize. Some of the students were also presented with an extra achievement award for their outstanding efforts at their awards ceremony at the University Centre last week.
These included Ayman Batool Hussain, who approached a number of restaurants and takeaways in and around Blackburn Town centre and asked them to donate the ingredients for her homemade food sale, and Dadwaar Akram who raised £400.00 from his charity walk to Darwen Tower.
The students collectively raised an outstanding £3465.45 in total. Jackie Morris attended an awards ceremony at the college so she could chat about what we do, and gifted those students and groups who had help to make such a fantastic amount on our behalf.
To see some of the photos from the awards event held at the college check out our gallery of photos