Charity canal cycle for trio
Three charity heroes will be taking on the Leeds-Liverpool canal cycle ride to raise money for East Lancashire Hospice.
Tom Eccles, 71, and son Scott Eccles, 47, and friend Mick Hoyle, 60, will be cycling the 127-mile stretch over 2 days on 16 and 17 June to raise money for the hospice, cycling around 9 hours per day.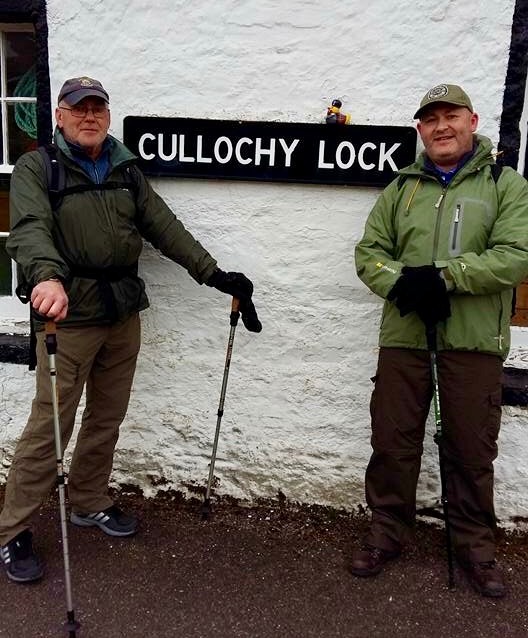 Tom fought his way back to fitness after a stroke over 10 years ago, while Scott, who was diagnosed with bowel cancer at the age of 37, is celebrating 10 years 'all clear'.
Scott, originally from Blackburn, but now lives in Oswaldtwistle, said: "I had bowel cancer myself 10 years ago so it's a cause very close to home.
"Last year my wife's best friend from school, Kellie Rea, 39, died from breast cancer and she was cared for at East Lancashire Hospice.
"Most people in the area know someone that has received care at the hospice. My wife is pleased that I'm trying to raise money for such a good cause. It's a charity very close to our hearts."
In April, Scott was among a group of 30 people who completed the gruelling Yorkshire Three Peaks in under 12 hours, raising £1,100 for East Lancashire Hospice.
Last year, Scott and his dad walked across Scotland to raise funds for charity, and in September he and 25 friends walked from Blackpool to Blackburn.
He joked: "I have had enough of long distance walking – at least I can sit down on this one! We're hoping to raise £1,500 for East Lancashire Hospice."
The team are being sponsored by Kaman Composites in Darwen where Scott and Mick both work. To donate, visit www.­justgiving.­com/­fundraising/­Scott-Eccles2