Chloe's chop for charity
This October Chloe Arkwright from Leyland has decided to cut her hair, which is over 3 foot long.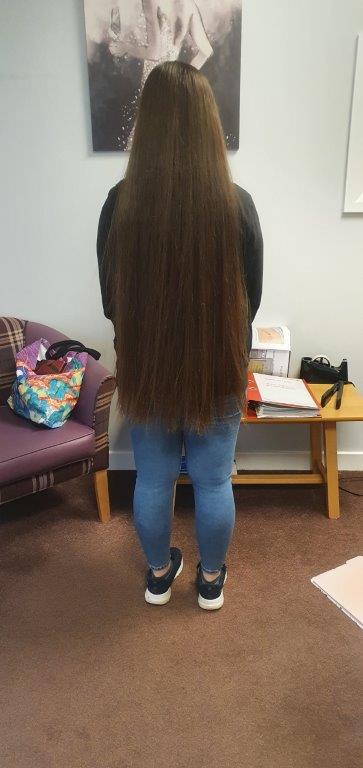 Chloe, a Veterinary Nurse took the decision to have her locks cut due to a number of reasons. It felt the time was right.
Chloe's Grandma, Jacqueline Ashby passed away in April 2012 from Lung Cancer at the young age of 54 when Chloe was just 13. This October would have been Jackie's 65th Birthday, so as well as Chloe starting a new job In October she wanted to take on the chop and do it in memory of her grandma.
Chloe discussed this with her mum, Tina Hargreaves who is the Manager of Bowman Court Retirement Living Scheme in Blackburn,as she wanted to raise funds for the hospice knowing that this is a local charity that Bowman Court regularly fundraise for.
As well as raising funds for the local hospice, Chloe has decided to donate her hair to the Little Princess Trust where it will be used to make wigs. Chloe will be having her hair cut to shoulder length on the 21st of October with Cam at Hairfection in Rishton.
If you would like to support Chloe in raising money, please donate here with the reason for giving - Chloe's Charity Chop.