Chocolate Orange Man hands out Terry's treats to hospice staff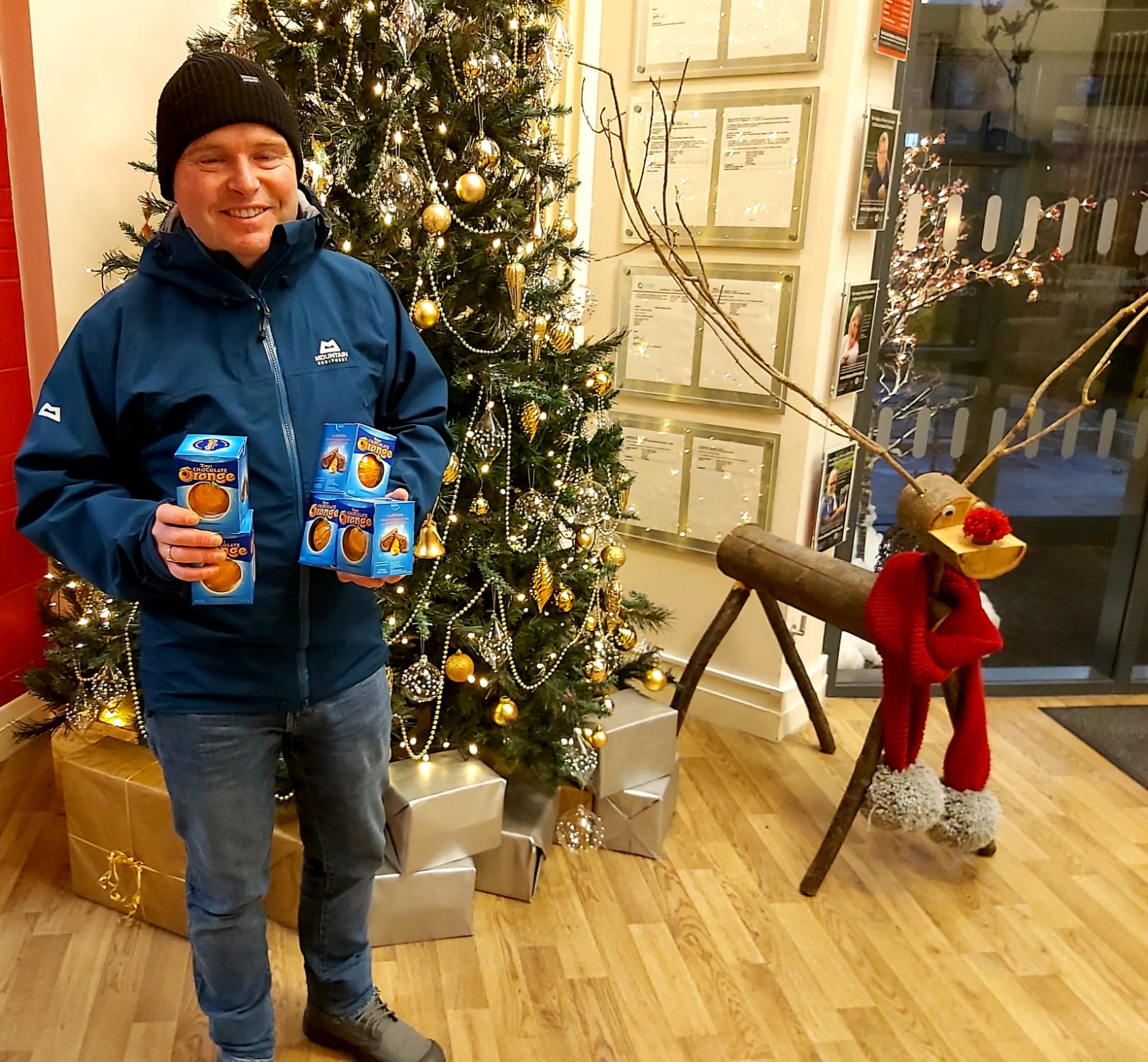 Mr Chocolate Orange Man has collected hundreds of the Terry's treats to deliver to hospitals and hospices across the North West.
Christmas came early for staff at East Lancashire Hospice thanks to the generosity of Chris Lamb from St Helens who donated two boxes full of Terry's Chocolate Oranges.
The Chocolate Orange Challenge is the project of Chris Lamb. He set up the challenge out of his admiration for the care doctors and nurses gave his son, Elliot, who sadly passed away when he was just four years old at Christmas in 2010.
Chris commented: "I never wanted to celebrate Christmas again when Elliot went but I came up with a decision that I wanted to do something positive to celebrate Elliot's memory and his story of bravery and courage.
"I came up with the idea of collecting Chocolate Orange's to say 'thank you' to those who care. I do this because I want to say thank you for the incredible work they do for all our loved ones.
"In the first year, I collected 145 Chocolate Oranges but eight years on over 13,000 Chocolate Oranges have now been collected and delivered to hospices and hospitals across the UK.
"As a parent, it's really important for me to carry Elliot's name and his story on - and through the Chocolate Orange Challenge each year he lives on and it's one of the ways I can make it happen."
Lucinda Bury, Fundraising and Marketing Assistant at East Lancashire Hospice, said: "On behalf of the hospice, I'd like to say a HUGE thank you to Chris for such a wonderfully kind and thoughtful donation. The unexpected surprise delivery of the Terry's treats certainly cheered up our staff and volunteers!"