Companies make Christmas wishes come true
Two local companies are on Santa's 'good' list after they agreed to sponsor this year's East Lancashire Hospice Christmas fayre.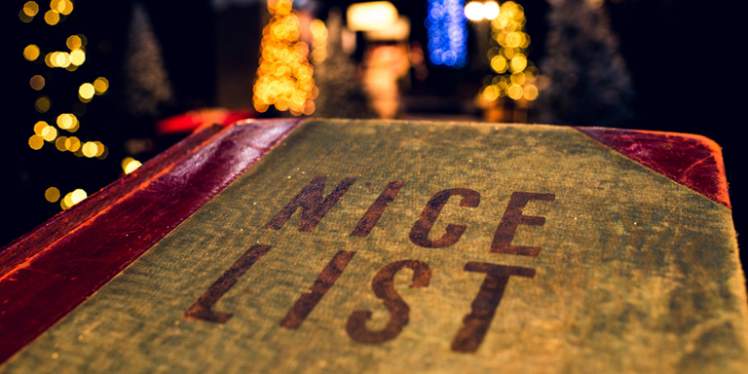 R Briggs and Whalley Catering are kindly supporting the event, which will this year be held at Oswaldtwistle Civic Arts Centre and Theatre on 11 November.
The Christmas Fayre - one of the hospice's regular fundraising events - is a family friendly event with plenty of festive stalls to browse, and this year is expected to be even bigger and better than ever.
Charlotte Seal, who works for both R Briggs and Whalley Catering, said East Lancashire Hospice is a fantastic cause.
She said: "We always try and support the hospice and jumped at the chance to sponsor this year's Christmas Fayre at Oswaldtwistle Civic Arts Centre and Theatre. It's such a good charity and most fundraising events we host through work are for the hospice.
"Everyone around here knows about the hospice and the work that it does, and many have family or friends who have received care there.
"The first time I went in the hospice was when I went to look around after signing up for the Corporate Challenge. It was fantastic to see the work that they do and the difference that it makes."
The Christmas fayre will also include a Father Christmas Experience with Santa and his Lapland elf. Because Santa is so busy, this is only available by pre-booking via the hospice website - https://­eastla­nc­shos­pice.­org.­uk/­christmas-fayre-2017 - for just £10.
Visitors will also have the chance to win some fantastic prizes in the Christmas raffle, send loved ones festive cards from our charity range, browse the stalls and tuck into delicious mince pies and mulled wine.
Sharon Crymble, Fundraising Manager at the hospice, said: "We are extremely grateful of the support from R Briggs and Whalley Catering and really excited for the community to start their festive season at East Lancashire Hospice's magical Christmas event.
"The Christmas fair is always a special date in the hospice calendar and we are inviting everyone to come along and join us on 11 November."