Corporates raising the bar for patient care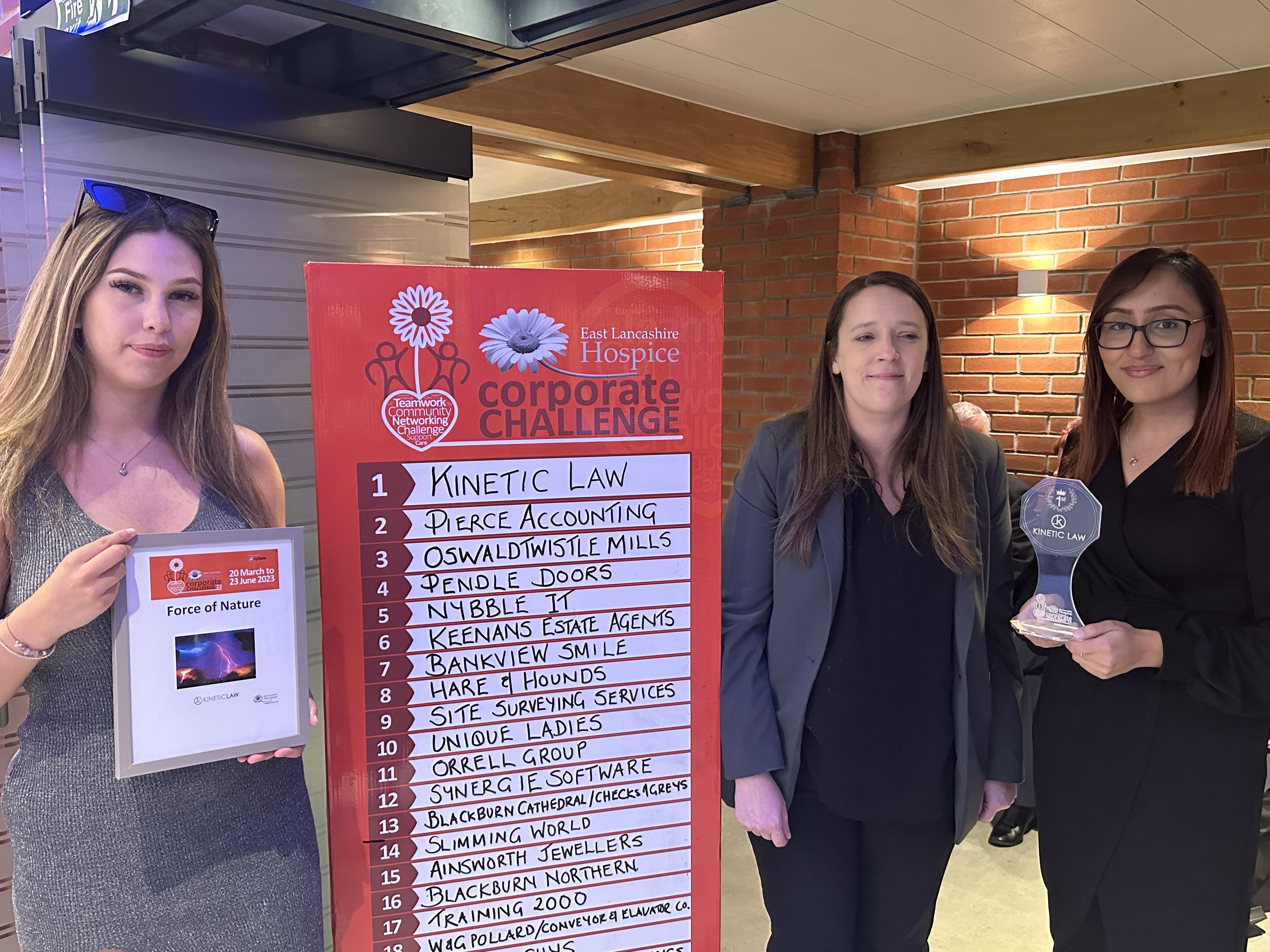 Our Corporate Challenge returned in March 2023, with 21 businesses across Blackburn, Darwen, Hyndburn and the Ribble Valley taking part and pledging to turn £50 into as much as they can for the local hospice.
The Corporate Challenge is an important part of our events calendar and is an opportunity for local businesses to get on board and fundraise, showing support for their community. This year's challenge was sponsored once again by Blackburn based company, Nybble IT Ltd. With their MD, Ram Gupta being involved in recruiting the companies to take part and support the hospice with all aspects of the planning.
Ram Gupta said, "It's always a pleasure to support the hospice and sponsor the Corporate Challenge. It's a fantastic fundraising incentive and a great way for local businesses to involve their team with charitable giving."
He continued, "Being long-standing supporters of the hospice, as a business who locates in Blackburn, we need to support the causes that improve the environment we operate in. The corporate challenge, as the name suggests, gives local businesses the opportunity to get involved, get competitive and raise lots of money for East Lancashire Hospice. It's fun, engaging and definitely pushes your comfort zones, as well as bringing your teams together towards a common purpose, which is to look after the people at the end moments of their lives. Team Nybble are proud to not only support the hospice and this event, but also to be involved as a team and organise our own fundraising events."
This year's Corporate Challenge ran from March until June, with the all-important awards evening being held at the hospice on Thursday 20th July 2023. The awards was held not only to crown this year's overall winners – who raised the most, but also an opportunity for the hospice to thank all 21 businesses for their support. The Corporate Challenge raised over £54,000, with the winning company, Kinetic Law (Blackburn) raising £6,900. In 2nd place was Pierce Accounting (Blackburn) and 3rd place was Oswaldtwistle Mills (Oswaldtwistle).
The challenge saw companies push themselves to think outside the box to raise money, work as a team, as well as taking the opportunity to network amongst one another. Fundraising included; sky diving, head shaves, cake sales, pool tournaments, marathons to name a few. All in the name of East Lancashire Hospice.
We are now appealing for companies to get on board with our Corporate Challenge in 2024. Marisa Bannan, Corporate Fundraiser said, "This year has been absolutely amazing. I have loved working with all of the businesses taking part and some of them have made friends for life by taking part in the challenge. Our aim of the Corporate Challenge is not only to raise money for our patients, but also to bring on board local businesses, no matter how big or small to support us and for them to receive promotion for taking part."
She continued, "£54,000 is incredible and seeing how hard some of the businesses worked to achieve this total has made me proud. Next year we want to make the challenge the biggest one yet and so if you're a business based in Blackburn, Darwen, Hyndburn or the Ribble Valley and looking for something new to do next year with your team, get on board!"
You can now register for next year's Corporate Challenge here, or by calling their fundraising team – 01254 965877.