Daisy badges inspired by hospice patient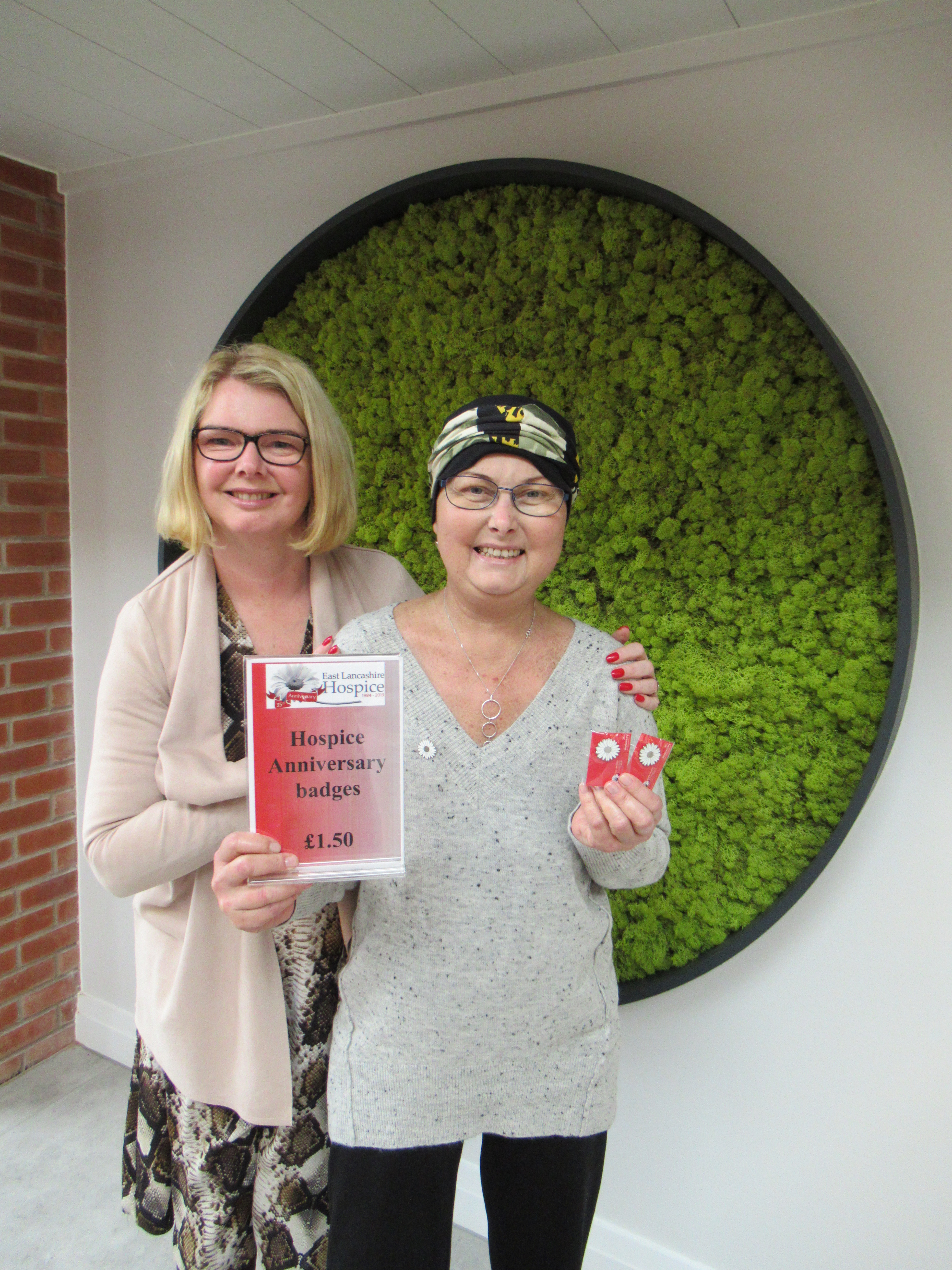 A new daisy badge inspired by hospice patient, Anita Almond, was released this year to celebrate East Lancashire Hospice's 35th anniversary.
Anita, who lives in Clayton-le-Dale, had the bright idea of a daisy badge to celebrate the hospice's 35th anniversary, as the daisy is the Hospice's logo. She did all the hard work to make it happen and found someone that would initially make 1,000 bespoke daisy badges.
Anita commented: "I thought a daisy badge would be perfect as it's part of the the hospice logo. It's something that supporters can wear all year round."
The badges have proved to be popular with people buying them for gifts, weddings anniversary parties and memorial services. They've been a hit with men too thanks to the neutral design. Since the release of the daisy badges, male supporters have even enquired about daisy cuff links.
The mum-of-two started accessing the hospice's services after being diagnosed with ovarian cancer seven years ago when she was just 47 years old. The former hairdresser and Blackburn College tutor became very ill last year and was told that the cancer had spread. Anita said: "I was told I wasn't going to get any better, but it's a case of managing it and battling through."
Anita first came to the hospice for pain management which progressed to complementary therapies and monthly home visits from the clinical nurse specialists. She set herself a target to raise £5,000 for the hospice and smashed her target in five months! Anita hosted multiple fundraising events to support the hospice including a cupcake event, a bring-and-buy sale and has sold candles and handmade cards. The total amount raised currently stands at an impressive £5,458.93.
The 35th anniversary daisy badges are available to buy now for £1.50 from the hospice, all hospice shops and online: https://­eastla­nc­shos­pice.­org.­uk/­daisy-lapel-badge