ELH CC 2018 winners
Generous businesses have raised £44,558.13 for East Lancashire Hospice from this year's Corporate Challenge.
The business that raised the most cash during the six-month challenge was Nybble IT, but owner Ram Gupta said the real winners on the night were the hospice and the people they cared for.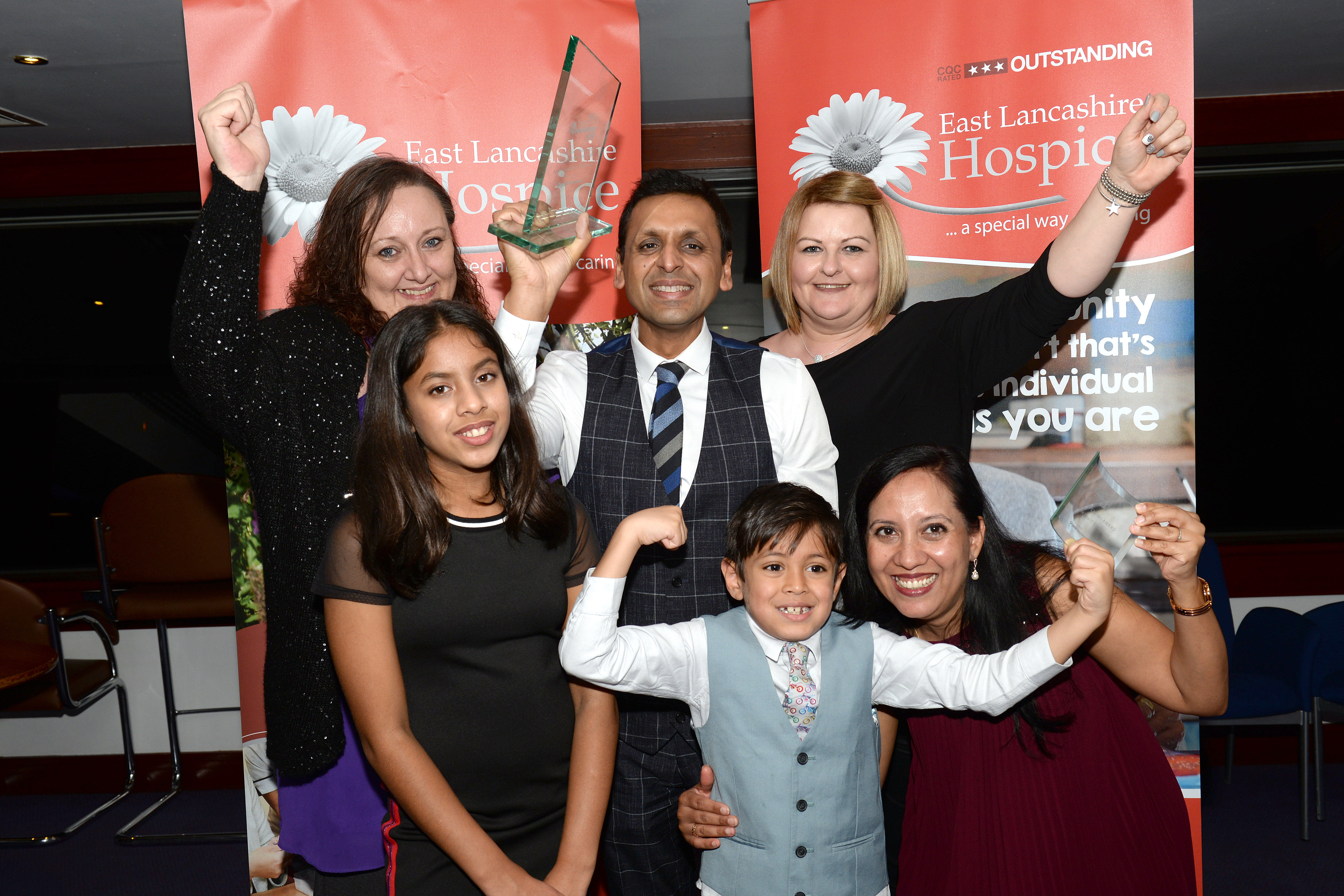 Representatives from the majority of the 25 companies taking part attended a glittering awards dinner at Ewood Park on Friday where the leader board was unveiled.
Eight trophies were handed out on the night for categories including best event won by Blackburn Yarn Dyers and Miller-Metre Electrical in Blackburn, best innovation award won by The Park pub in Great Harwood, the East Lancashire Hospice Award won by Heritage Envelopes in Darwen, and the overall winner and Sharing and Caring Award to Nybble IT who raised £9,613.90 of the total.
Ram said: "I'm overwhelmed. We had no idea how much we had raised and we are delighted to have been part of this.
"The main winner is the hospice. Every penny helps the charity to do what they're very good at."
Fundraising activity by the various companies has included cake sales, skydives, fun days, raffles and much more. Bosses said the challenged helped to forge better relationships between employees and improve teamwork and morale.
Jennifer Quinn, Corporate Fundraiser at the hospice, thanked everyone for their support.
She said: "The whole hospice team have been very impressed with all the time and effort that each of the businesses have put into this year's challenge – and the total raised speaks volumes.
"It is obvious that the hospice, which offers care to people with life-limiting illnesses across Blackburn, Darwen, Hyndburn and the Ribble Valley, is a charity close to many people's hearts."
The event opened with an inspirational talk by Graham Helm, who late wife Paula was cared for by the hospice. He encouraged the businesses to continue supporting the hospice even though the challenge is over for this year.
Sharon Crymble, Fundraising Manager at the hospice, closed the event by thanking everyone for taking part in the challenge, and gave a special thanks to Organic Insurance for sponsoring the event.
If you would like more information or to register for next year's Corporate Challenge, emailJennifer.quinn@eastlancshospice.org.uk