Emma Brodie completes her Race to the Stones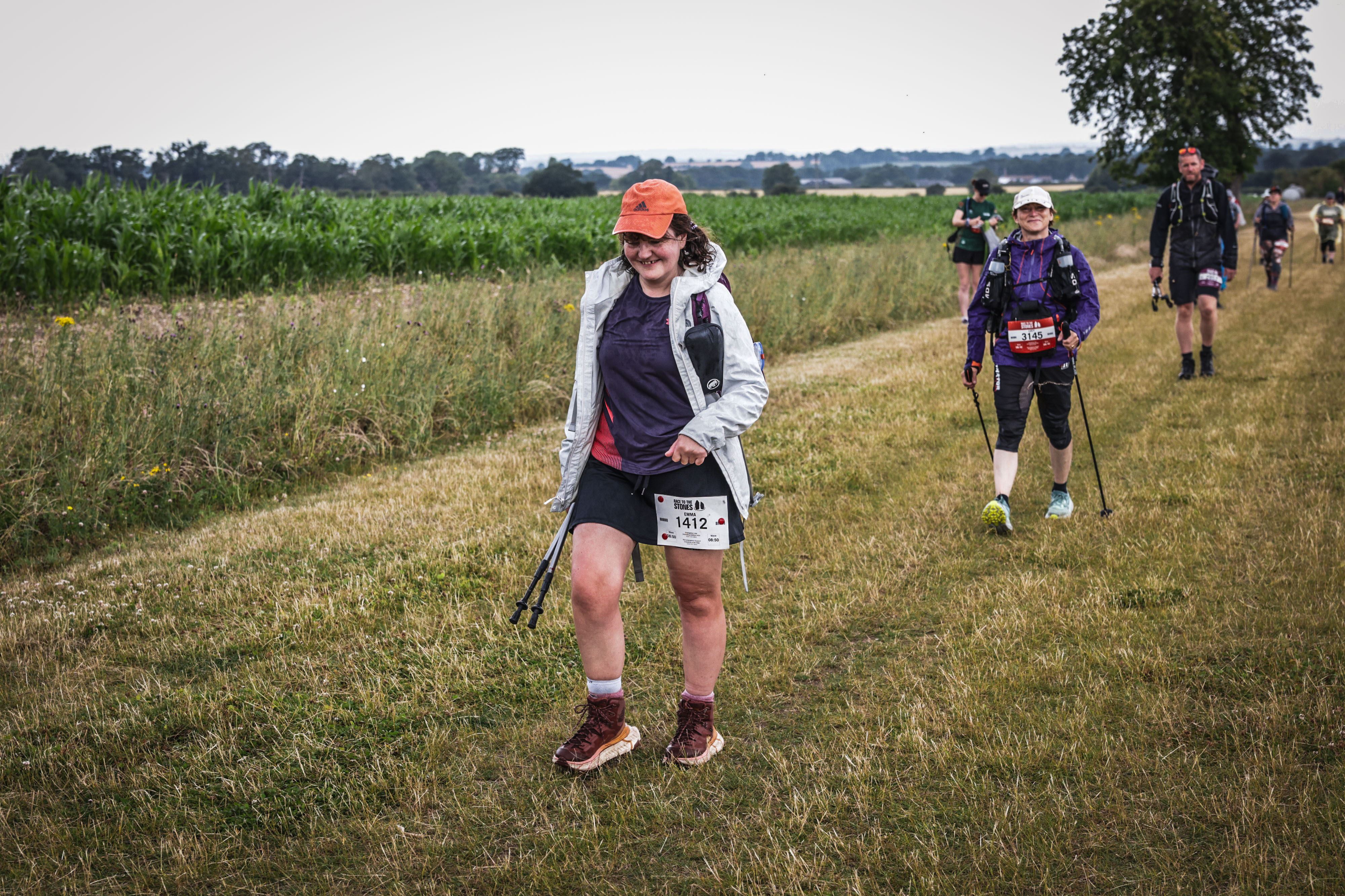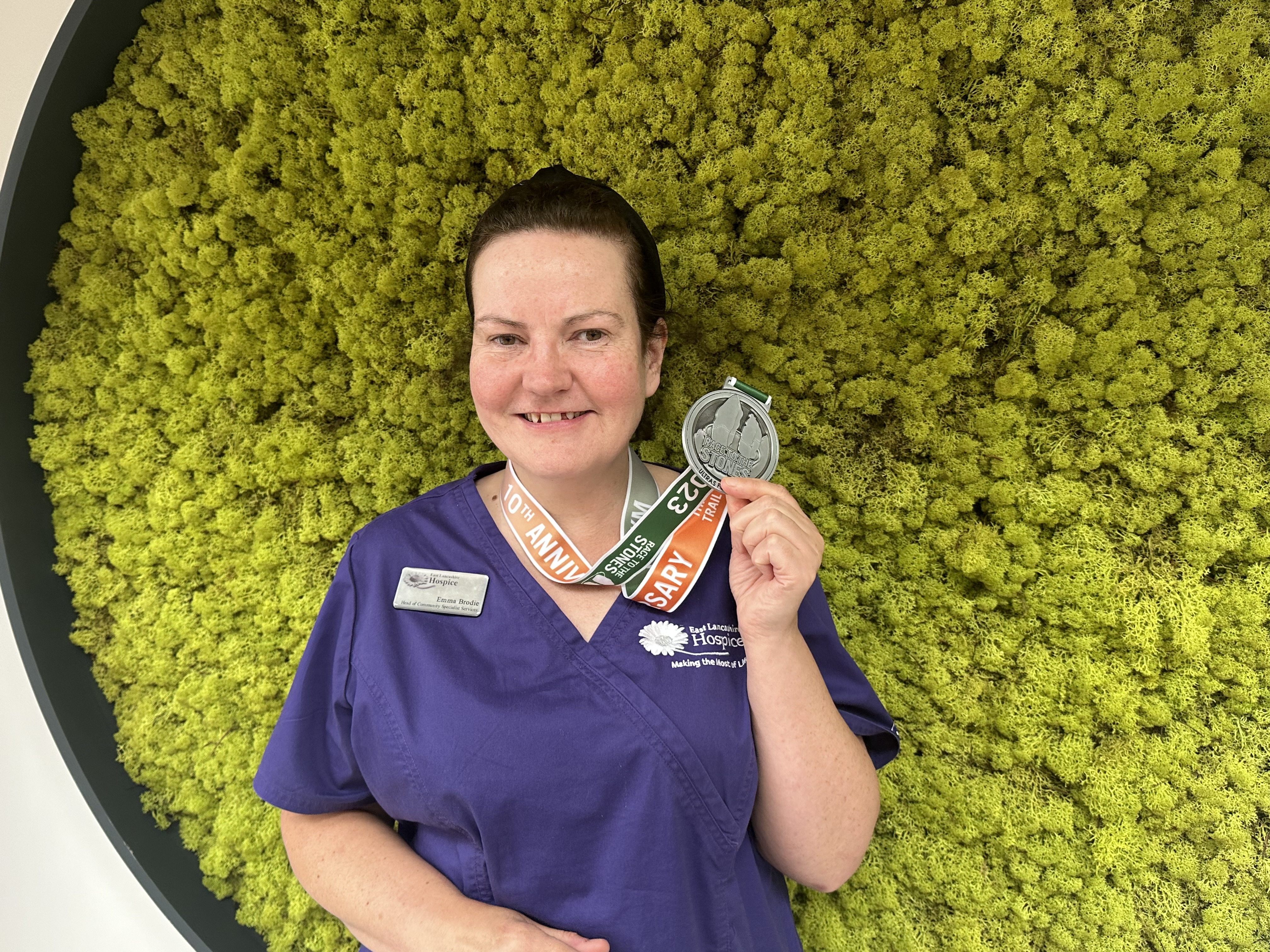 On the 8th and 9th July 2023, our Head of Community Specialist Nursing, Emma Brodie completed Race to Stones to raise money for the hospice.
Race to the Stones is a 100km route, which is known for its UK ultramarathon and involves a choice of walking through the night, or stopping to camp out half way. Camping was not the case for Emma, she set her mind to it and wanted to complete the route in 23-26 hours. That is exactly what she achieved. Emma completed the route in 25.5 hours, which involved 114,658 steps and burning 7,000 calories.
She commented, "This was my 10th Race to the Stones, and although it seems daunting, I love doing it. I love meeting new people along the way, the whole event just feels like a community. I paid extra for a tracker and it was so nice to receive messages from family and friends keeping me going because they could see whereabouts I was on the route, even asking where my walking buddy had gone because they could see I was walking with someone at stages of the day."
She continued, "The weather was a bit of everything. It was on and off rain, some dry spells, and hailstone. You name it, we got it. The hardest part of the weather was trying to dodge the rain at the start, jumping over puddles so your feet didn't get wet at the beginning and having to walk the whole route with them feeling wet and cold."
Emma wanted to do her 10th Race to the Stones for the hospice, because although she hasn't worked here for long, she's seen difference we make to our patients and their families. Working with our community teams, she hears the amazing stories of how we have made a difference and so she wanted to make a difference with the money she has raised. She said, "I really didn't think I would finish the route. The night before I hardly slept, but knowing I was doing it for the hospice kept me motivated to cross that finish line."
So far, Emma has raised £670.00, if you would like to support her in reaching £700.00 please donate via her just giving page - https://­www.­justgiving.­com/­fundraising/­emma-brodie2