Father and son duo go the extra mile for charity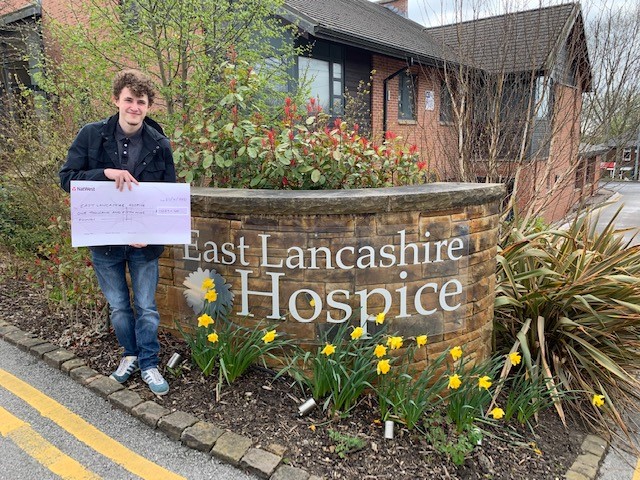 A father and his son took on a demanding walking challenge in aid of East Lancashire Hospice.
Nigel Gouldthorpe and son Solomon Goldthorpe, completed a grueling trek along the Leeds Liverpool canal, tackling 51 miles in a day to raise money for a charity close to their heart.
The fundraising family from Hoghton were motivated to raise funds for the hospice in memory of Molly Hague, Solomon's grandmother.
Solomon commented: "Me and my dad, Nigel, decided to walk 51 miles in a day from Hoghton to Liverpool along the Leeds Liverpool Canal to raise money for East Lancashire Hospice in memory of my Grandma Molly Hague who was cared for in the hospice in 2011.
"Although I was only 7 years old at the time, I have fond memories of coming to visit my Grandma who was very well cared for by all of the staff and happy in her final days which meant a lot to us as a family."
The determined duo finished their walk in the early hours and proudly hung up their walking boots after 19 hours of action.
In total, they managed to raise a magnificent £1,059, significantly more than their initial £100 target.
Marketing assistant at East Lancashire Hospice, Lucinda Bury, said: "We cannot thank Nigel and Solomon enough for the time and effort they dedicated to their terrific walking challenge. We are so grateful for their support.
"During an incredibly difficult year, the funds raised for East Lancashire Hospice have helped us to continue caring for people with life-limiting illnesses, and their families, through the most challenging times of their lives – it really does make a tremendous difference."
If you'd like to fundraise for the hospice, and need some inspiration, take a look at our A-Z of fundraising ideas