For all man-kind
A CANCER survivor is urging men to sign up this year's Starlight Memories Walk, organised by East Lancashire Hospice.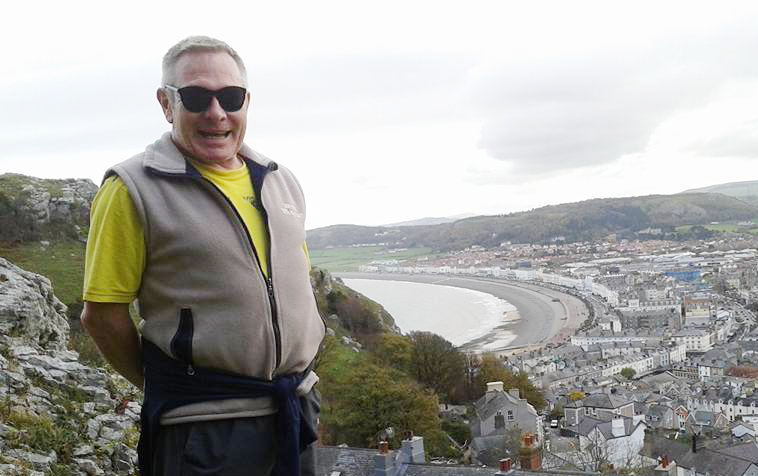 On Saturday 8 July, men women and children over the age of six are invited to attend the event and support the hospice.
Steve Hurn, who described himself as 'one of the lucky ones' is backing the event after undergoing four operations to treat skin cancer in the last 12 months.
The former semi-professional footballer, and ex-swimming coach, will be walking in memory of his friend Raymond Howarth, 53, who died of cancer four years ago.
He said: "I think it's great that this time men are able to take part as well. Most people are capable of walking four miles. As the hospice website says, it's not a challenge, it's an event for the community to get involved in.
"It's something I have wanted to take part in before to pay tribute to my friend Raymond. It's a lovely way to celebrate someone's life. It's not just women who want to thank the hospice for what they do."
This year's event is a four-mile circular walk starting and finishing at the Park Lee Road hospice in Blackburn. Walkers will set off and 9pm and all entrants are encouraged to write the name of anyone they wish to walk in memory of on their event t-shirt.
Steve, who now lives in Darwen, realised how much of a difference fundraising can make to local charities after helping to organise a fun day for the Sam Shaw appeal.
The Health and Safety Engineer said: "I did a big fundraiser with AFC Darwen for the Sam Shaw appeal – the little boy from Darwen who needed treatment in America to treat his neuroblastoma. Over 7,000 people attended and we raised a lot of money. That was four years ago now and Sam is doing well.
"Since I was diagnosed with cancer, it's made me more aware of the difference fundraising can make. I'm very fortunate that I found out early. Hopefully I'm one of the lucky ones, but it's made me want to give back to those less fortunate."
By signing up to the Starlight Memories Walk you are fund care for people in Blackburn, Darwen, Hyndburn and the Ribble Valley with life-limiting illnesses. Entry is just £15 for adults and £10 for children.
To register visit www.­eastla­nc­shos­pice.­org.­uk/­starlight-memories-walk-2017