Glittering Reviews for East Lancashire Strictly Dance
Amateur dancers put their best foot forward as they competed in a Strictly Come Dancing style competition for charity.
Dancers from across East Lancashire performed the jive, tango and rock and roll at the Dunkenhalgh Hotel in Clayton-Le-Moors as part of East Lancashire Hospice's inaugural Strictly Dance event.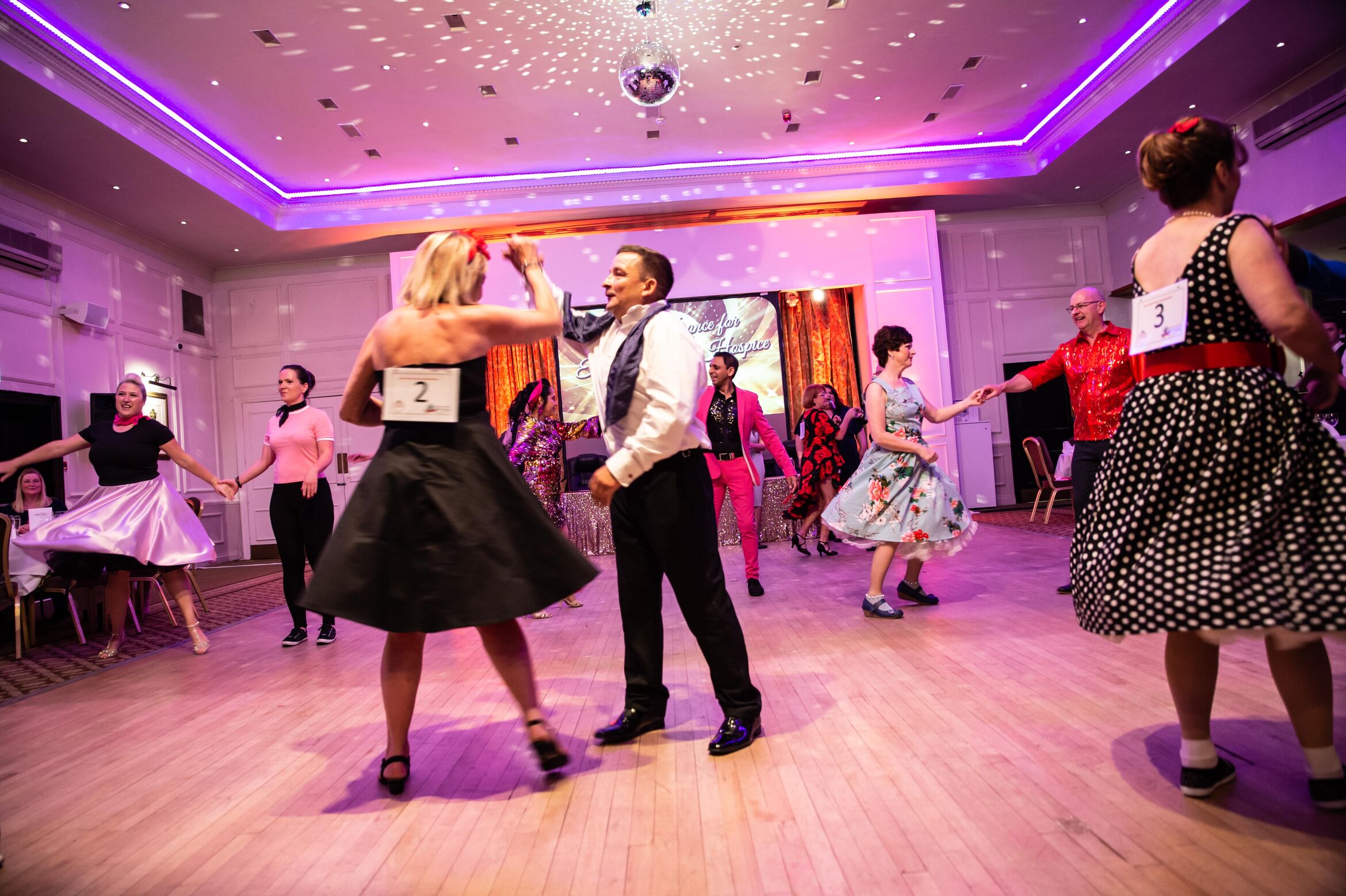 Eight couples performed in the showcase on Saturday 15th June, to compete for the coveted 'Glitter Ball' prize, all whilst raising over £6,000 for the hospice.
A total of three trophies were awarded on the night. The grand 'Glitter Ball' prize was presented to Theresa Watson, from Blackburn and Robin Lamb Darwen. Theresa and Robin were also awarded 'Most Audience Votes' on the night.
Theresa and Robin, who were partnered through the hospice, said: "When we first started our Strictly Dance journey we never expected to win! We're over the moon to have won."
"We are very proud that we're the first ever winners of the Glitter Ball trophy," said Robin. "It was a fantastic night organised by East Lancashire Hospice."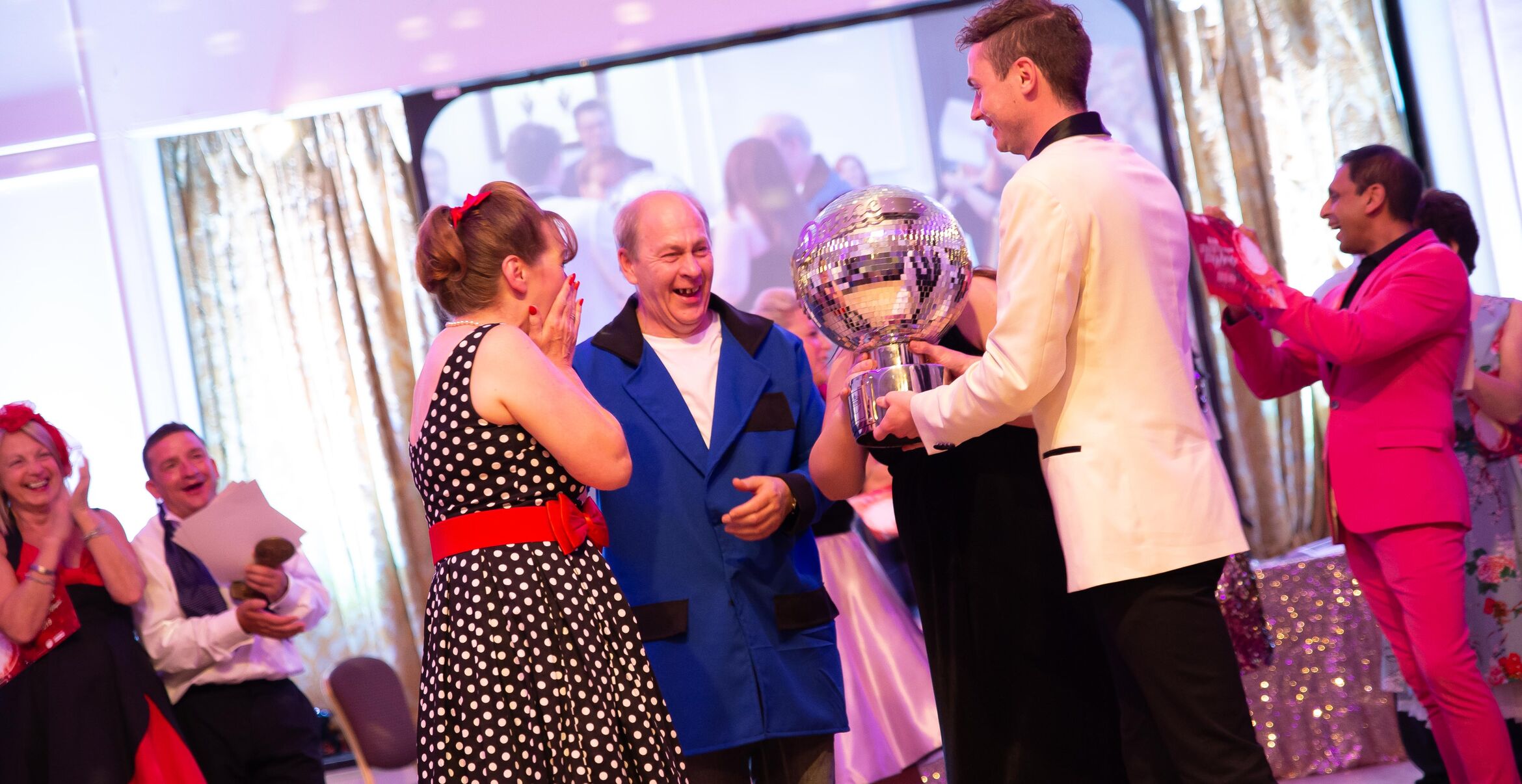 The winners of the 'Most Sponsorship Raised' prize were husband and wife team Ram and Nidhi Gupta from Nybble IT in Blackburn, who raised over £1,500. Hospice supporters Nybble IT were the winners of East Lancashire Hospice's Corporate Challenge last year.
The pairs were trained by freelance choreographer Daniel Mason, who had just 10 weeks to turn the group of beginners into fully fledged dancers.
Leanne Green, Event Fundraiser at East Lancashire Hospice, said: "This is our first ever Strictly Dance event and what a huge success it was. We've had amazing support from all 16 participants who have raised money for patient care.
"Support at our events is so important to us, at it means we can raise the maximum amount for our patients. The evening was fantastic with all participants getting involved and enjoying themselves.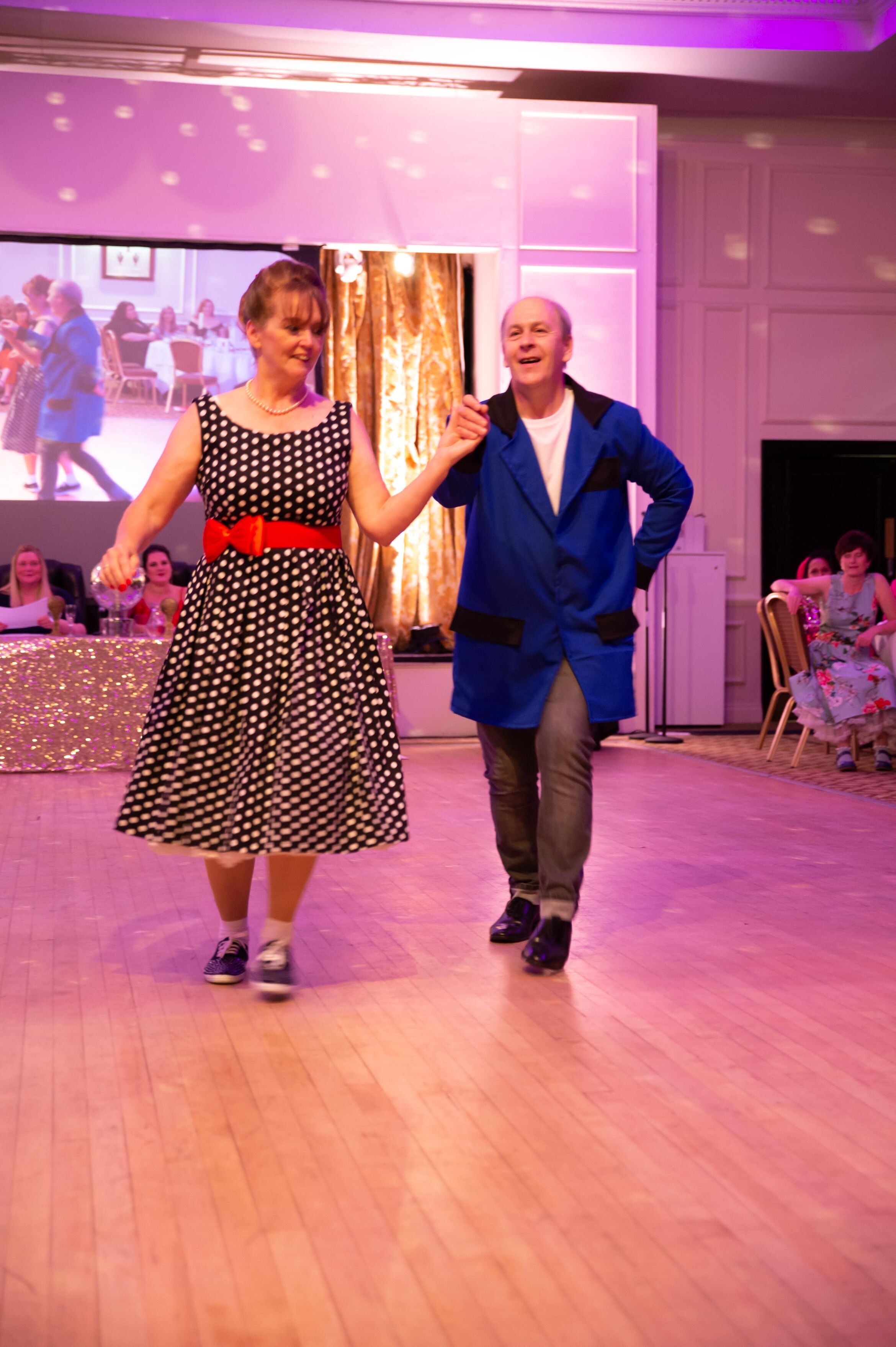 Daniel Mason said: "All the dancers worked extremely hard the past ten weeks and I wanted them to showcase themselves to their family and friends at how well they've done, and they did just that. It was incredible and everyone loved it. The dancers should be extremely proud of themselves for what they've achieved. All of their technique have improved massively and I can't wait to see them again next year. A huge well done to all and a massive congratulations again to our winners Theresa and Robin who took the glitter ball trophy home with their perfected Rock and Roll routine".
Hosted by Paul Winstanley and Olly Houldsworth, the showcase included live entertainment from dancers Paige Brett and Daniel Mason and singing girl group 'CJLJ'. The Strictly Dance showcase final was supported by local businesses WEC Group, who are taking part in this year's Corporate Challenge, and Whalley Catering. WEC Group had their apprentices design and make the winners Glitter Ball Trophy.
For more information about taking part in next year's Strictly Dance event, or to donate to East Lancashire Hospice, contact the fundraising department on 01254 287011.