Going to the hospice is the highlight of Amanda's week
Going to the hospice is the 'highlight of my week' says Amanda Hartley.
The mum-of-one was diagnosed with terminal breast cancer after the disease returned for the second time. She started accessing the hospice's services after being given just three years to live.
"The first time I was diagnosed, I found a lump in my breast in 2015. It was big and growing fast – but thankfully it hadn't spread to my lymph nodes. I had a lumpectomy, chemo and radiotherapy.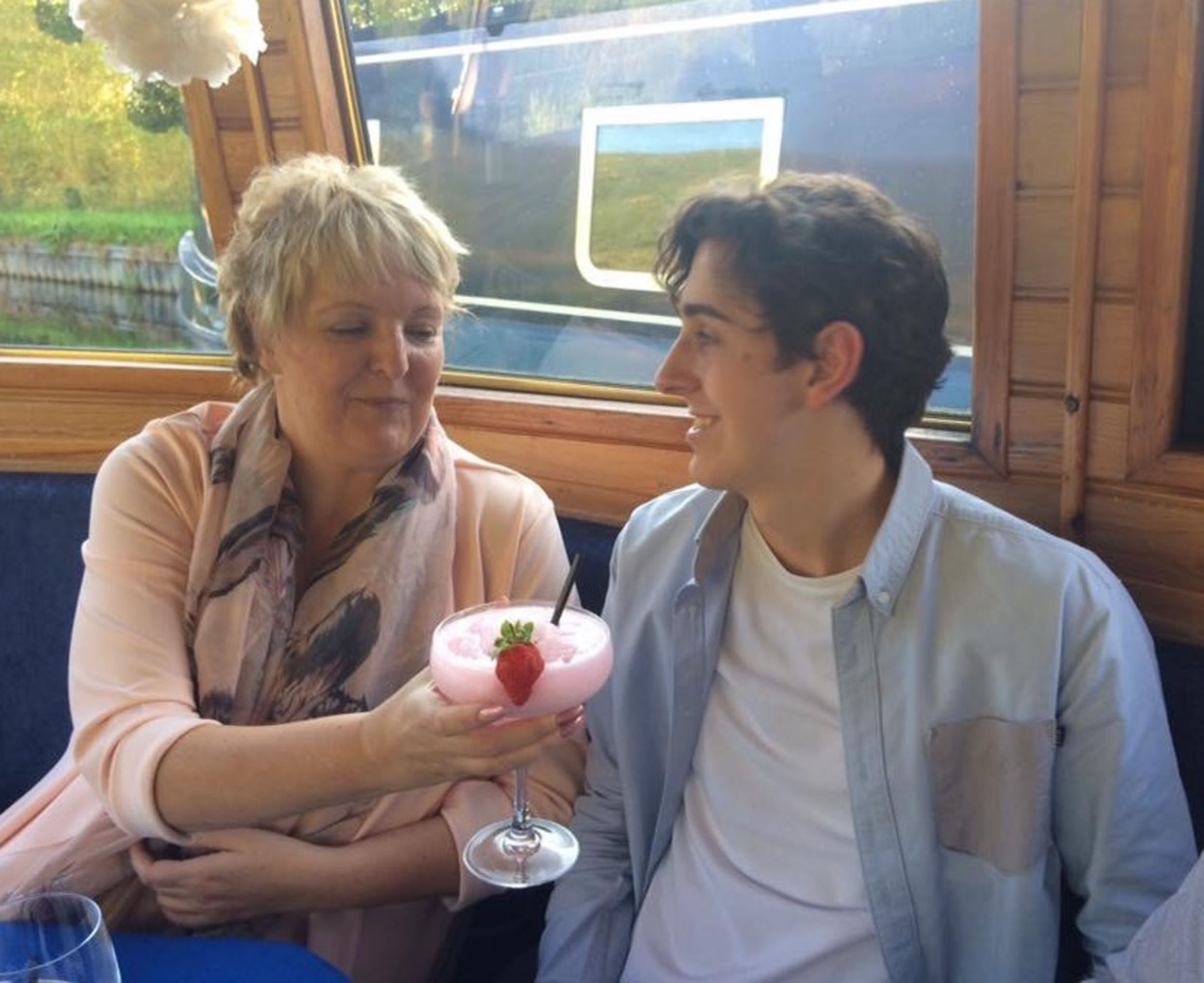 "18 months later I started with chest pain. The doctors treated me for pleurisy, but it wouldn't go away. Eventually I was referred to the breast unit and last May I was told the cancer had returned and that it had spread to by bones.
"The cancer is triple negative and because the mass is in the middle of my chest it's inoperable. There's no treatment or cure. I have had chemo to supress it, but the chemo was causing me more pain. As a family we decided to have quality time over quantity."
Amanda, 47, from Accrington, was told about East Lancashire Hospice by a neighbour. She went for a tour and was shown the various services she could access including their creative arts department - CaST.
"The very first time I was shown around the hospice, I was introduced to CaST and I thought 'I don't think that's for me' - but it's exactly what I need.
"It's only four hours for one day a week – but Thursday is the day I look forward to the most. It has been my lifeline, and it gives me a purpose in life. Before the hospice, my life existed within the four walls of my house.
"I never thought I'd enjoy sitting knitting or making papier mache models – but it's a relief to get out of the house and doing something with people who understand what you're going through.
"No matter how much empathy your family and friends have, they're not in the same boat. You want to protect your family from how bad you're feeling sometimes – and the people at CaST understand. I'm able to say things to them that I wouldn't want to say at home. "
Amanda has also accessed the complementary therapies such as reiki, back massage and reflexology.
"The hospice has a stigma of somewhere you go to die – but it's not like that at all.
"Each time I come home from the reiki sessions I go into such a deep sleep because I'm so relaxed. It's so calming and restorative. The therapies really make a difference and the treatment rooms are like the ones you would find at a 5-star hotel."
Amanda has recently started accessing the hospice's counselling services, and she, her husband and son have also taken advantage of the family support groups where they have made hand casts as a keepsake for the future. They have also had a look around the inpatients unit for when the time comes.
Amanda said: "All the people at East Lancashire Hospice are great and I can't recommend it enough. They need to build hospice in every town, with staff as caring as those in Blackburn.
"Without their support, I would be at home for seven days of the week. It's nice to have something to look forward to."