Heritage Envelopes stamp their mark on corporate challenge
Heritage Envelopes has stamped their mark on this year's Corporate Challenge - by raising lots of money for East Lancashire Hospice through a series of fund-raising activities.
Darwen-based Heritage Envelopes, one of 25 companies taking part in this year's business challenge to raise as much money as possible for the hospice, has held a string of events – including bike rides, fun runs, cake sales, raffles and even head shaves to raise as much money for their chosen charity.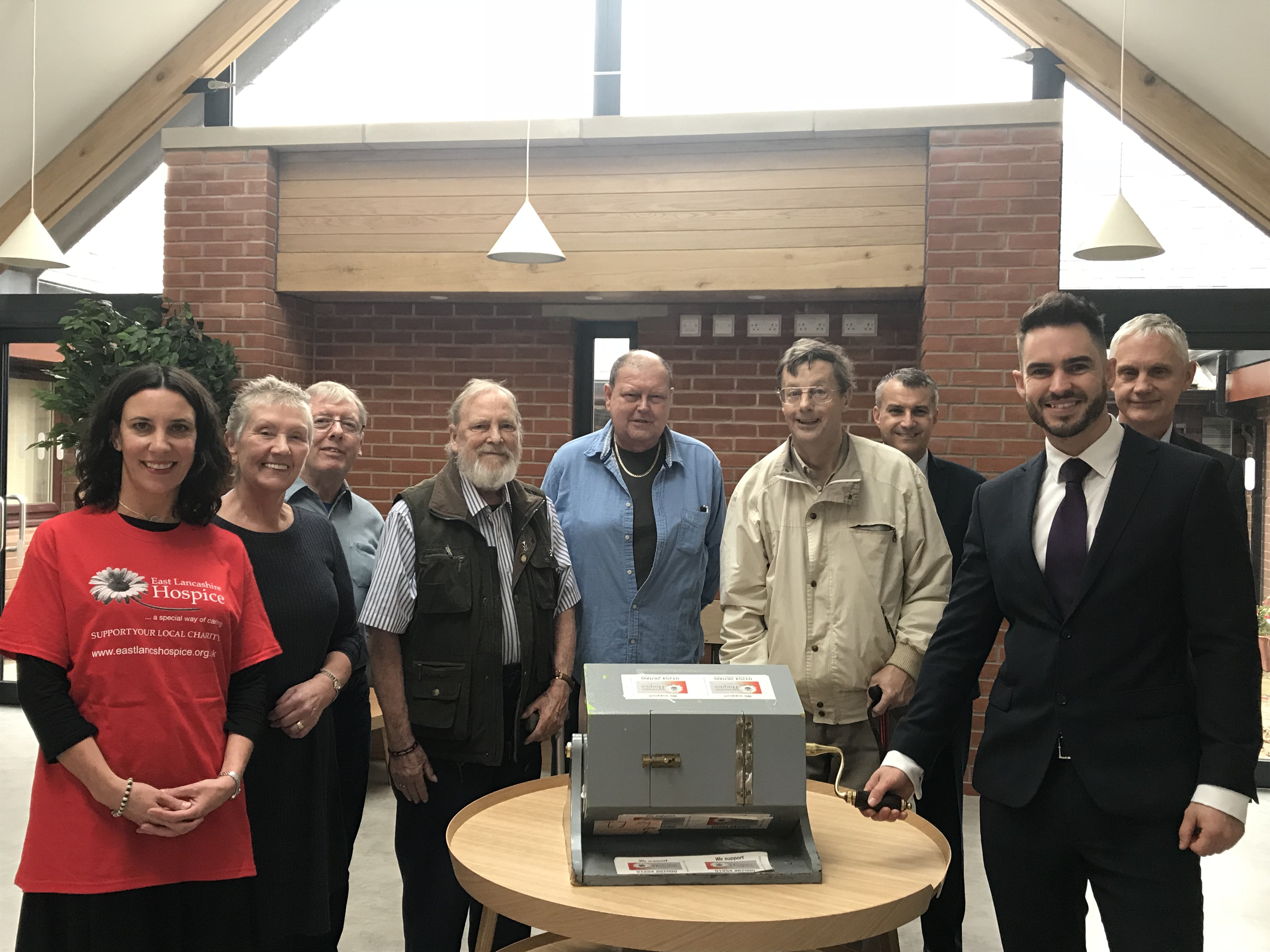 The company, which manufactures between 40 and 50 million envelopes a week, is run by Chief Executive Mark Sears. It was after Mark's father-in-law Vincent Kelly was diagnosed with a terminal illness and was cared for at the hospice that he decided that Heritage Envelopes would join the corporate challenge.
Starting in April, each of the businesses were given £50 seed money from headline sponsors Organic Insurance. With 6 months to raise the funds, and all ideas welcome, the 135-strong workforce at the Davyfield Rd business have exceeded all expectations.
All money raised from the Corporate Challenge will go towards supporting people with life-limiting illnesses and their families in Blackburn, Darwen, Hyndburn and Ribble Valley.
Dan Bolton, Director of Commercial Operations, said: "We have raised money for East Lancashire Hospice because it is a charity close to our hearts. This charity is particularly poignant to Mark, whose stepfather passed away recently at the hospice.
"We wanted to get involved as a company to raise awareness of the charity through staff and family members, and also make it a cause that all of our workforce could give their support to."
Dan said the company has 'done a bit of allsorts' to raise money. The company formed a charity committee and weren't short on ideas to raise funds.
Charity events included director Phil Bryan's bike ride from Trim in Ireland to Blackburn – an epic 207-mile cycle; staff taking part in the Blackpool 10K run, a Build a Bear raffle, football card sales, Lee Boyle having his head shaved, a bumper raffle, tuck shop and bake sales, a contribution from Darwen Heritage half marathon, dress down Friday and contributions from the Don Ashton Memorial Run.
Dan added: "Everyone has been so generous with their time, and donations. We had so many events – but it has meant that we have raised around £7,000 during the corporate challenge. We know that the money we have raised is going to a great local cause."