Hip-shaking event raises £1,310 for the hospice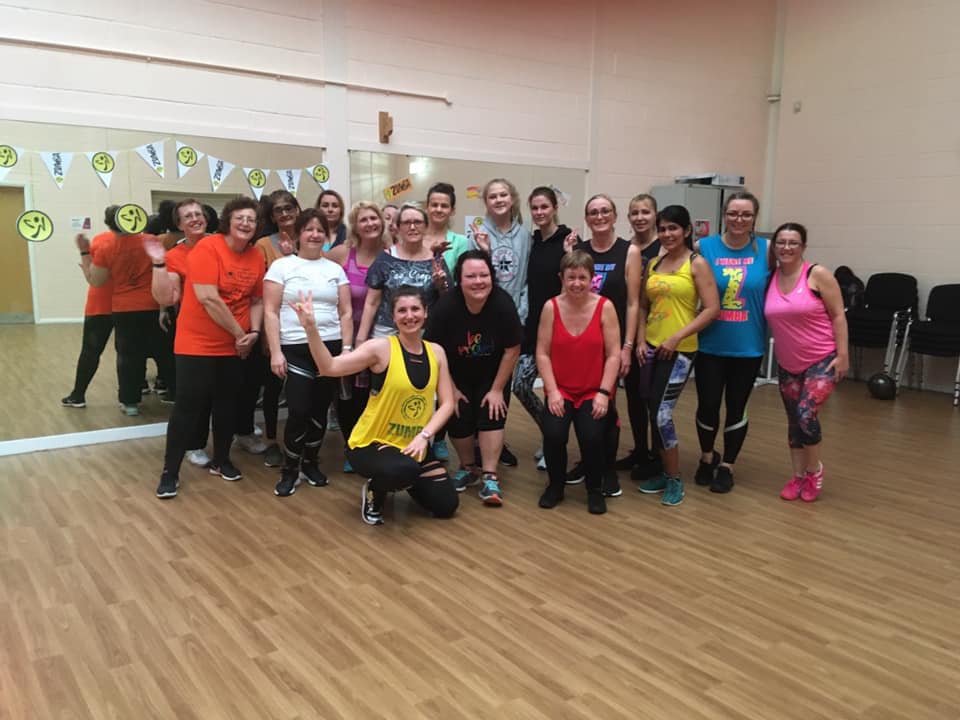 DOZENS of fitness enthusiasts came together at the Greenfield Community Centre in Blackburn to take part in a three hour Zumbathon in aid of East Lancashire Hospice.
People of all ages and fitness levels packed into the community centre to dance and work out to the sound of booming Zumba tunes.
The event was organised by Gemma Lewis, a Gold Slimming World Consultant, and Magdalena Dubis, a qualified Zumba instructor.
Gemma commented: "It was amazing fun and everyone enjoyed it and raised lots of cash for such an amazing charity. The energy levels didn't let up and were sure it did everyone good as well as raising for this fantastic cause.
"We raised £1,310 for the hospice and we are planning more events in 2020, including the Corporate Challenge. At my Slimming World group we learn that getting more active doesn't have to be joining the gym or running marathons. It can be walking the kids to school, doing the gardening, hitting the dancefloor – anything that raises the heart rate a little counts which makes it feel so much more manageable."
Magdalena said: "Latin music is the very essence of Zumba as it features an electrifying combination of fast beats and Latin American melodies to create a workout that is intense, fast paced and fun. There's a really energetic party feeling that comes with it, and even beginners and those that are a little shy find it difficult to resist getting involved.
"It's the dancing itself which makes Zumba such an effective and popular method of exercise. A typical Zumba class lasts from around 45 minutes to an hour and can burn 600 – 700 calories as it uses so many of your muscle groups."
If you'd like to support the hospice, you can take on your own challenge or take a look at the volunteer vacancies online: https://­­eastla­­nc­­shos­­pice.­­org.­­uk/­­volunteer