Husband puts best foot forward for 11 hour fundraising walk
An Oswaldtwistle man has raised more than £2,000 by embarking on an 11-hour walk to commemorate the birthday of his late wife.
Ken Brogden organised a 31 mile walk from the Houndshill Shopping Centre, Blackpool to The Mall, Blackburn to raise funds for East Lancashire Hospice after they cared for his wife, Michelle during her final days.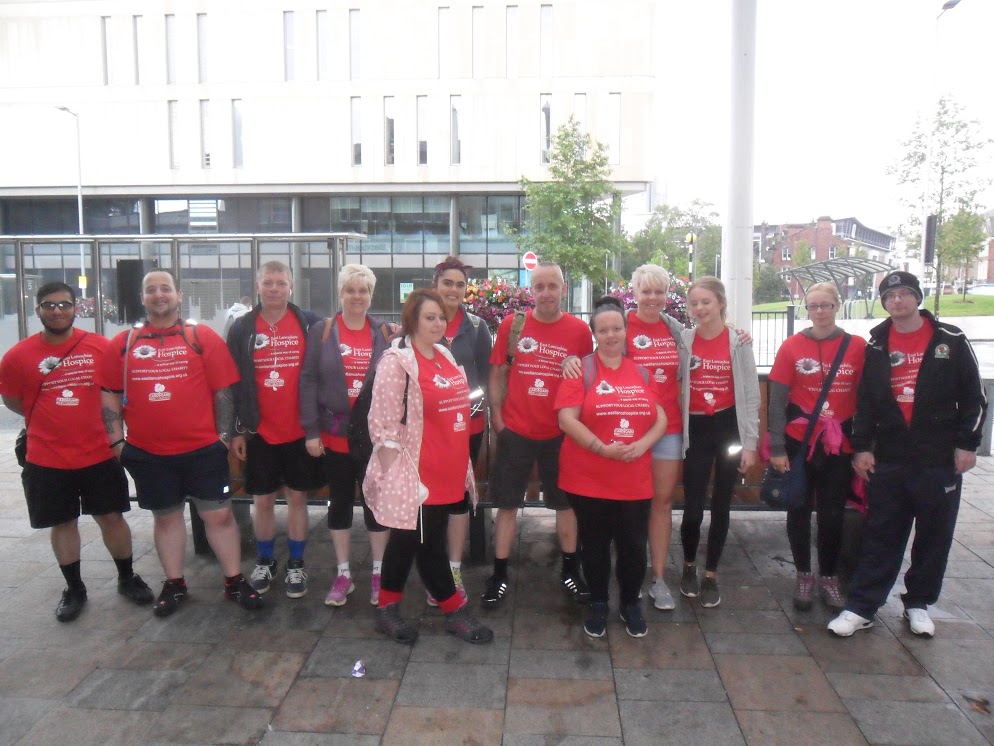 Michelle was diagnosed with bile duct cancer in October 2015 and passed away at the hospice on 4 June 2016.
Accompanied by colleagues and friends of the couple, the group of 15 left Blackpool at 8.30am on Saturday, July 22 and arrived in Blackburn at 7.30pm .
Ken is part of The Mall's security team and Michelle also worked at the shopping centre as a housekeeping operative before falling ill, so there was a personal meaning behind the challenge.
Ken said: "The walk went very well and even the weather was on our side, with the rain holding off until we'd finished. We also took along a collection bucket and raised an extra £132 on top of sponsorship during the walk.
"The most gruelling part was the last stretch between Samlesbury and Blackburn – I'm proud of our group for such a wonderful effort."
The team also raised money through a raffle held at The Alexandra Hotel in Darwen on Sunday July 23 with items donated from various stores at the Mall and have raised a combined total of more than £2,000 to date.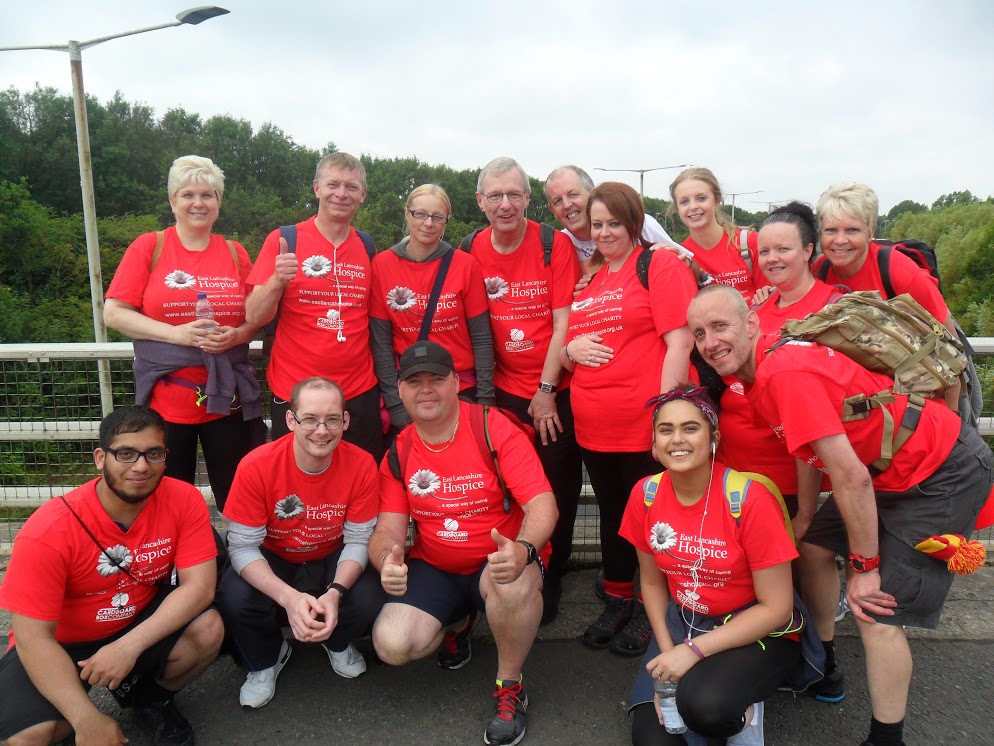 Ken added: "Michelle and I discussed the inevitable outcome of her diagnosis and she wanted to be looked after by the hospice towards the end of her illness.
"I had no idea what to expect but the staff were amazing and guided us through every step of the way. They made me feel incredibly welcome and I stayed at the hospice as a guest for the duration of Michelle's stay.
The staff not only took care of her needs but also made sure that I was ok, bringing me meals, drinks and offering emotional support. Organising the walk was my way of giving something back."
If you'd like to donate, you can find Ken's JustGiving page here: https://­www.­justgiving.­com/­fundraising/­littlebroggy1