Latest newsletter now online
Our latest newsletter can now be read online. Catch up on the latest news, events, stories and activities taking place.
Just click below to get started.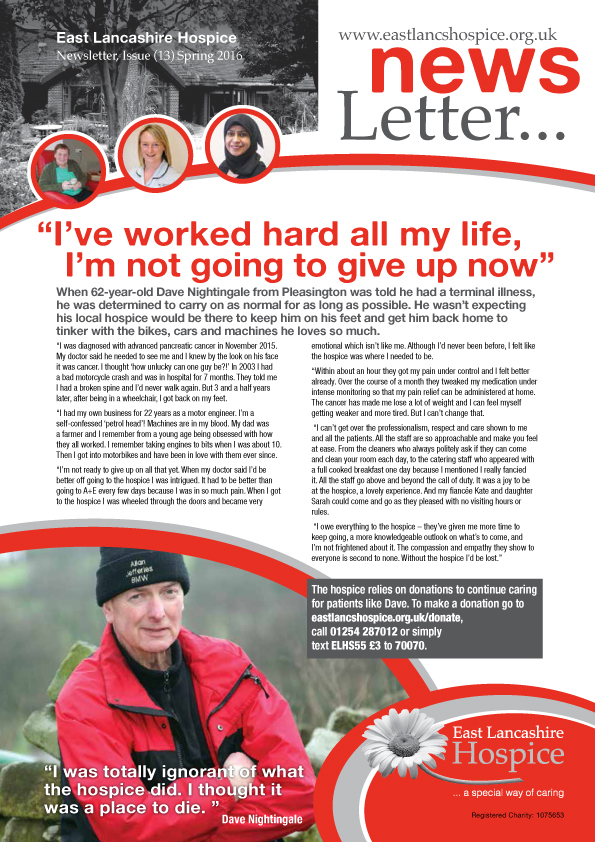 If you'd like to be added to our mailing list to receive our biannual newsletter in the post, please call 01254 287013.