Laura Hits The Ground Running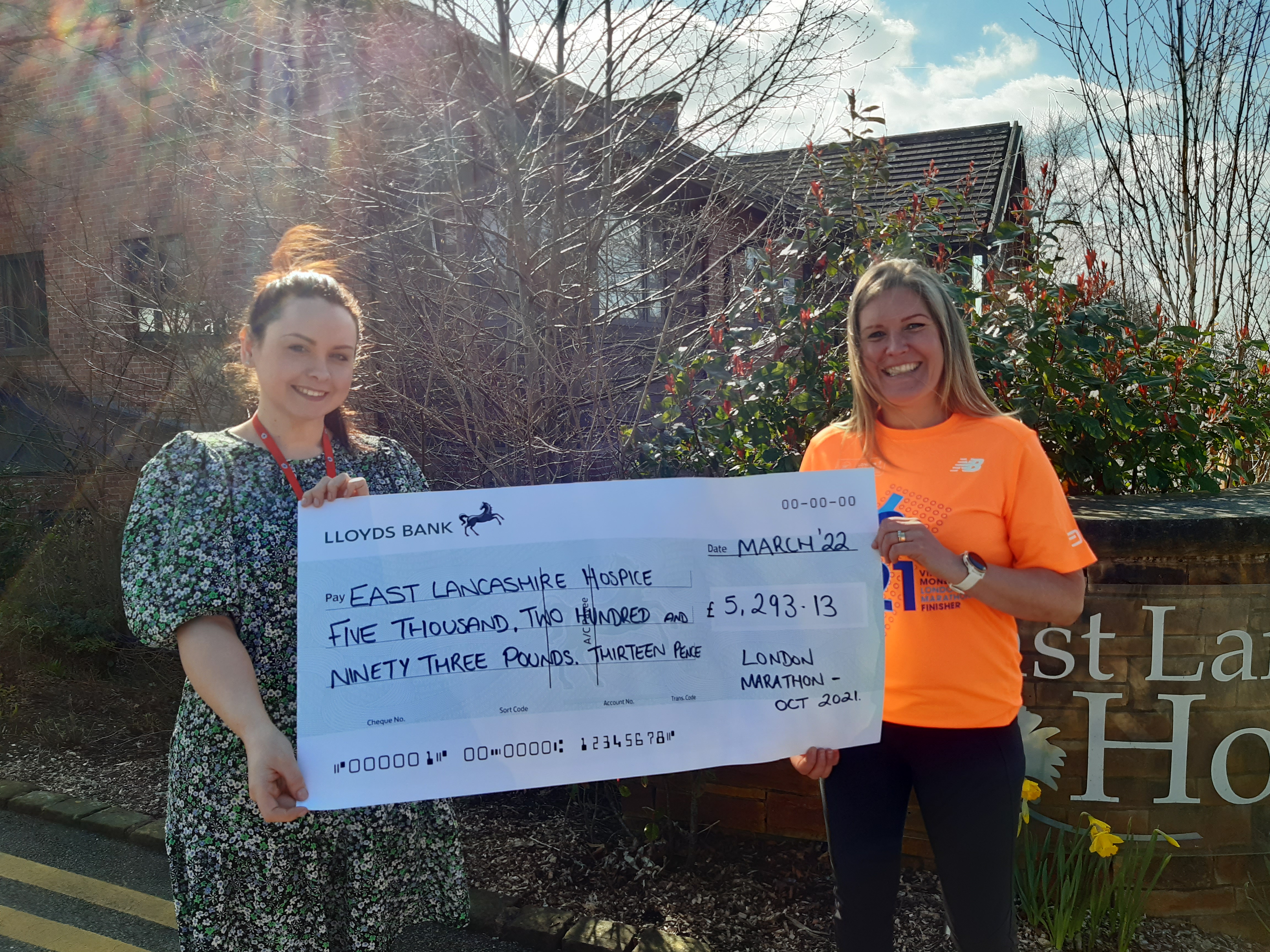 Laura hits the ground running for East Lancashire Hospice.
Laura Cameron has done a lot to support East Lancashire Hospice: the Darwen Half Marathon, dressing as a bottle of Prosecco; so East Lancashire Hospice, who receive a Silver Bond place from the London Marathon organisers once every five years, decided last October to offer their spot to Laura.
East Lancashire Hospice means a lot to Laura and her family; Louise Mayoh, Laura's sister, passed away at just 39 here at the hospice in July 2018. Laura and her nephews Jack and Tom Mayoh now work hard on behalf of the hospice to raise the funds needed to continue to offer support to patients like Louise.
And Laura did it in style, raising a foot-stomping £5,293.13 to top up funds she has already raised on our behalf.
Today she awarded us a cheque for the amount she has raised on this run and warned us there was someone else ready to pick up the challenge to support East Lancashire Hospice. Laura's daughter Charlotte at just 9 has got the running bug, and has started to run with her mother. East Lancashire Hospice can only watch in awe as they don their running shoes to raise even more money.