Light Up a Life at Home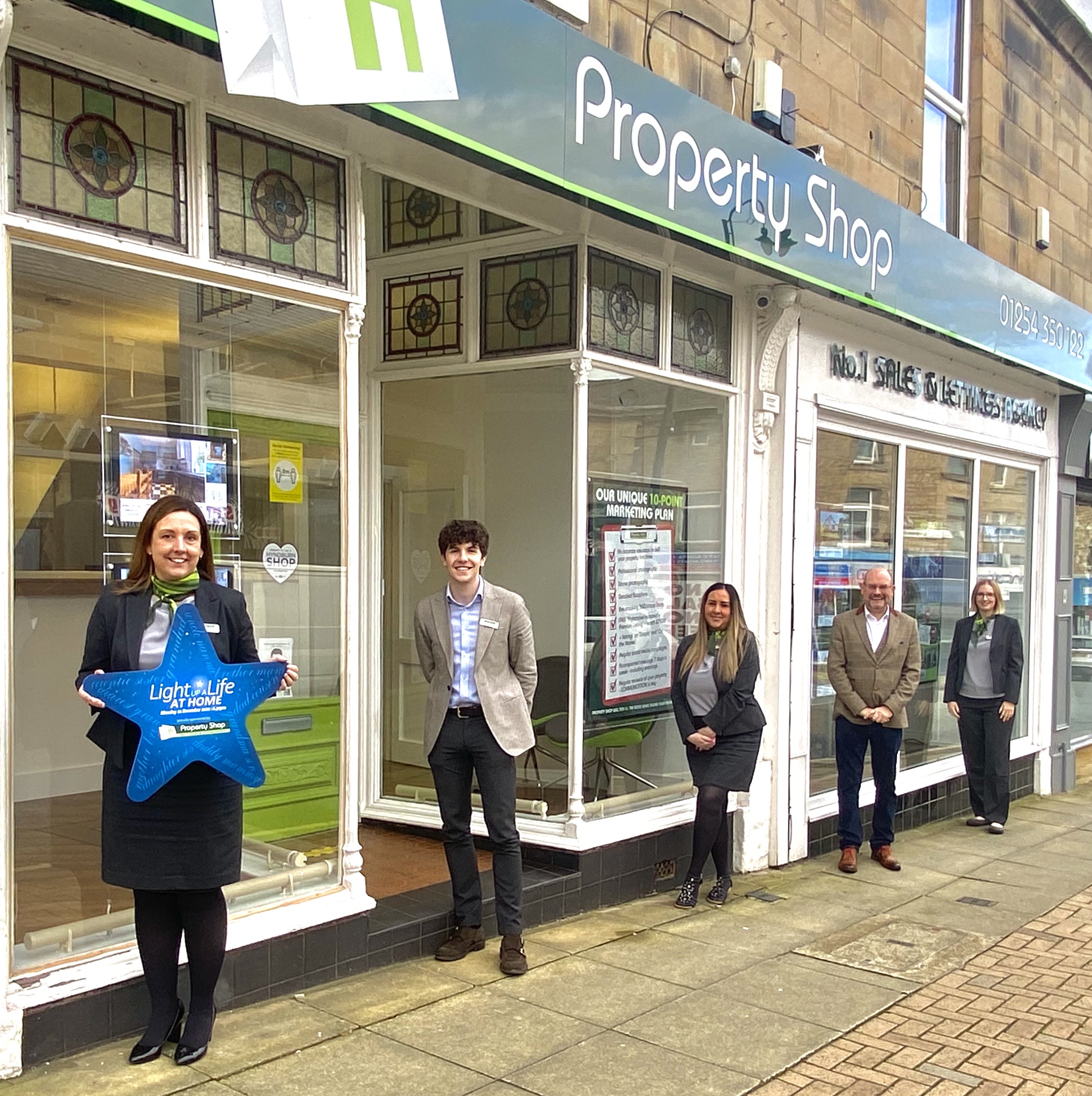 We are delighted to announce that Light Up a Life at Home will be taking place on Monday 21st December 2020 in the comfort of your own home at 6:30pm and is proudly sponsored by Accrington based companies, Property Shop Estate Agents with support from the Cardboard Box Company.
Although this year due to the Global Pandemic it is not possible to stage our usual event at Blackburn Cathedral, this important milestone on the hospice calendar will still be taking place, albeit in a slightly different way than usual.
Christmas is a time that can join us all together across our community as we remember our loved ones who are sadly no longer with us. This year we would like to invite the community to stand with us and others who will be remembering loved ones and make a Light Up A Life dedication.
As in previous years, it is possible to make a dedication on the East Lancashire Hospice Night Sky in return for a donation by uploading a message and image for your loved one. Their star will then shine bright over the festive period for all to see.
In addition, this year we are offering people the chance to purchase a Light up a Life at Home pack for £10, and join us on Facebook Live on Monday 21 December at 6:30pm as we light our lights in memory of those who cannot be with us this time of year. Packs will contain a tea light candle, which we encourage you to light alongside us that evening. If you are not able to join Facebook Live, we still encourage you to light your candle with us.
Alter­natively, there is also the option to make a donation to the hospice for those who prefer.
Paul Sutton - Property Shop Sales Director who are this year's sponsor commented "Property Shop are delighted to sponsor this year's Light up a Life At Home event. During these challenging times we feel the charity requires more assistance than ever and the team at Property Shop are fully supportive of this great charity".
Leanne Green, Events Fundraiser at East Lancashire Hospice added "Light Up A Life is one of the most important events of the year on the hospice calendar and despite the incredible challenges that this year has brought for everyone, this is an opportunity for us all to come together and to support each other as we honour the memories of those who enriched our lives. We are extremely grateful to the sponsorship of Property Shop Estate Agents as well as the support of the Cardboard Box Company, without whom the event would not be possible".
Light Up A Life is for everyone who has lost someone close to them – children, husbands, wives, mothers, fathers, friends. Let us come together at 6:30pm on Monday 21st December 2020 in our own homes and light a candle to remember together.
Every dedication made ensures we are able to continue to help our patients to 'Make the Most of Life'.
For further information about how you can participate in this year's event please visit our Light up a Life at Home page or call (01254) 287014.