Mr Tumble Takes on the Manchester 10K
Dressed as Mr Tumble he is easy to spot as he pounds the Manchester route, and has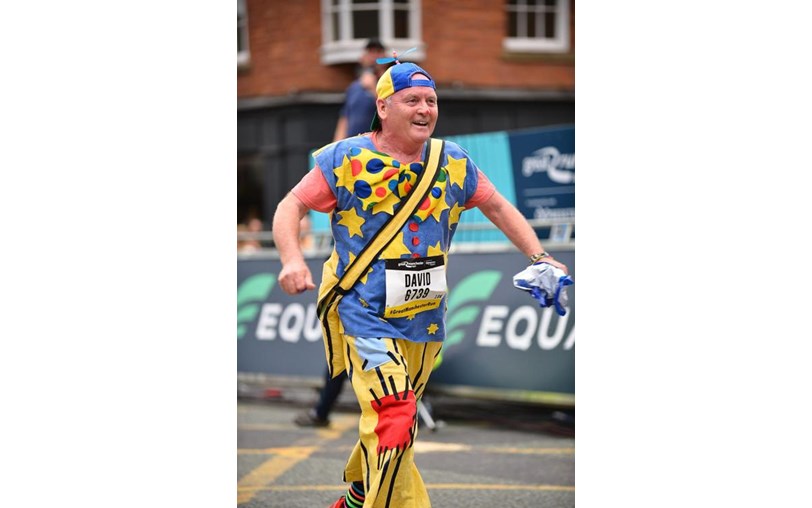 done this run in his outfit for nine years now. "I wanted to raise money for East Lancashire Hospice after they took such good care of my brother, Jim in his final days. They looked after him and the family so well, I wanted to give something back.
"I started to dress up so that my grandchildren could see me. Kirsty and Becky are 22 and 20 now, but Ethan was born the year my brother passed so will be watching for me along with my other grandchildren Alexa, Scarlett and Owen."
David's sister, Janet made the outfit for him that first year and David has done the Manchester 10k in it every year since then, apart from one year when he completed the Manchester Half Marathon wearing it.
"Everyone can see me in it, and I get messages telling me I was on TV in the outfit, but really, it's all about East Lancashire Hospice and the wonderful work they do."
David works at Blackburn College in their Support Services, but thinks he may retire next year, however he is still hoping to complete the run in less than an hour, "I'm at the 1.02 level at present, it would be nice to be under this year."
To support "Mr Tumble" you can find his Just Giving page on David Chambers is fundraising for The East Lancashire Hospice (justgiving.­com)