Nadia is on the right track for the London Marathon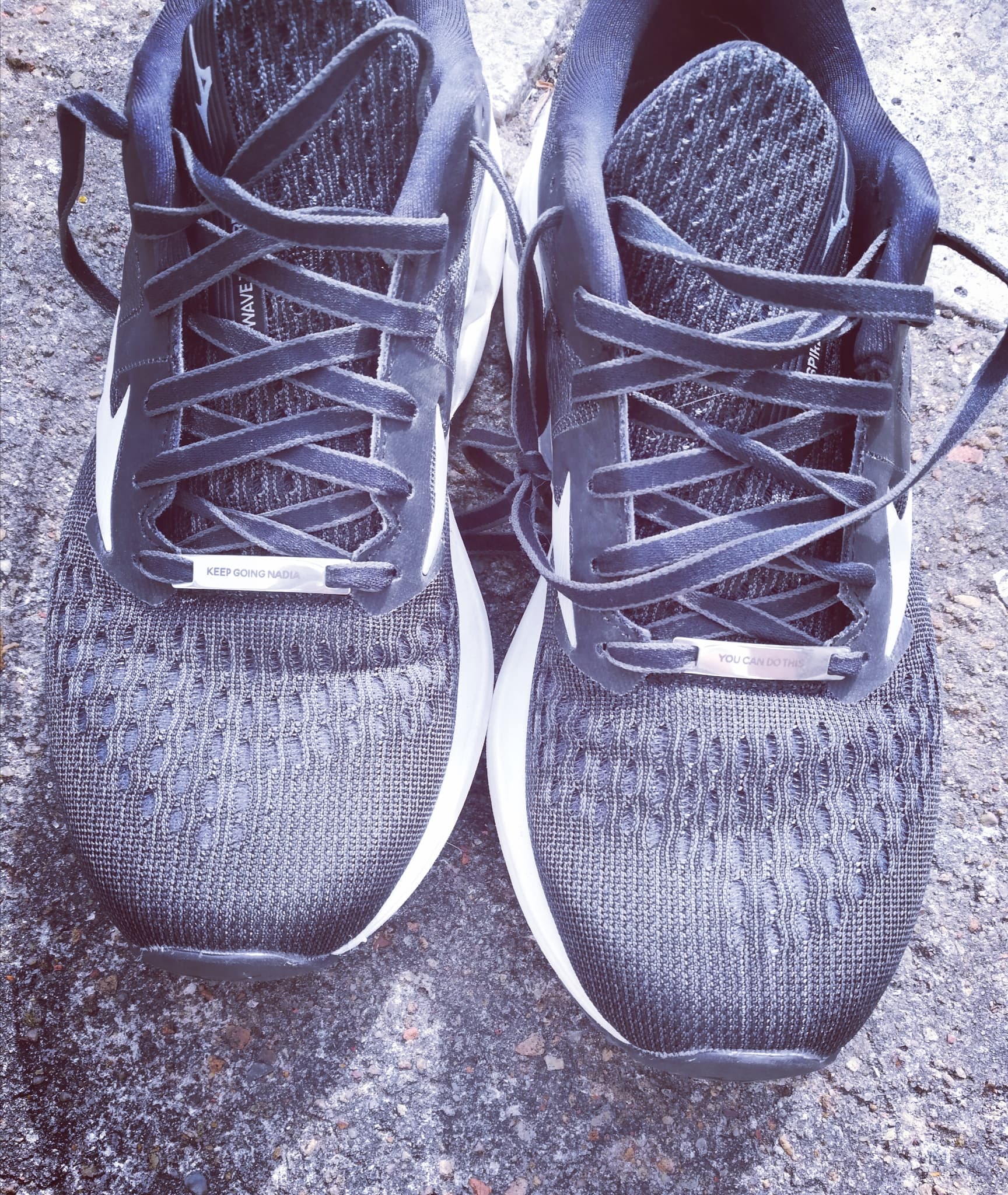 You may remember Nadia Coupe, one of our staff nurses on the Inpatient Unit, receiving a place on this year's London Marathon. Nadia is now well into her training despite hitting a few speed bumps along the way. By following the London Marathon's beginners training app she is now picking up the pace she needs to complete to gruelling 26.2 mile challenge.
After being asked how her training is going, Nadia replied, "My training is going well and I'm trying to fit in around three runs a week. I've been really enjoying getting out, especially with the brighter evenings and discovering new routes."
At the beginning of Nadia's training she suffered with a couple of injuries. It started with a blister resulting in cellulitis and then a twisted knee ligament. She was unable to run for four weeks, putting back her training plan, but it didn't put her off and as soon as her injuries were healed she laced up her running trainers and got back out there.
"I was unable to run for four weeks, which I thought was a good excuse to buy some new trainers and thankfully I haven't had any further injuries since."
Nadia, who has just celebrated her 30th birthday, is running the London Marathon on Sunday 3 October to raise money for East Lancashire Hospice. As a nurse at the hospice, she sees daily the amazing support, care and compassion given to our patients and their families and wants to raise money so that care and compassion can still be given in years to come.
If you would like to support Nadia on her London Marathon journey and help her raise money for patient care, please donate here - https://­uk.­virgin­mone­ygiving.­com/­fundraiser-display/­showRO­Fun­dra­iser­Page?userUrl=­NadiaCoupe&­pageUrl=­1