Never tell me the odds
On Sunday 14th May 2023, the annual Star Wars Fan Fun Day took place at Ewood Park, with thousands of people coming from near and far to be part of it.
The organising team behind the event battled against all the odds to raise £7,230.00 for East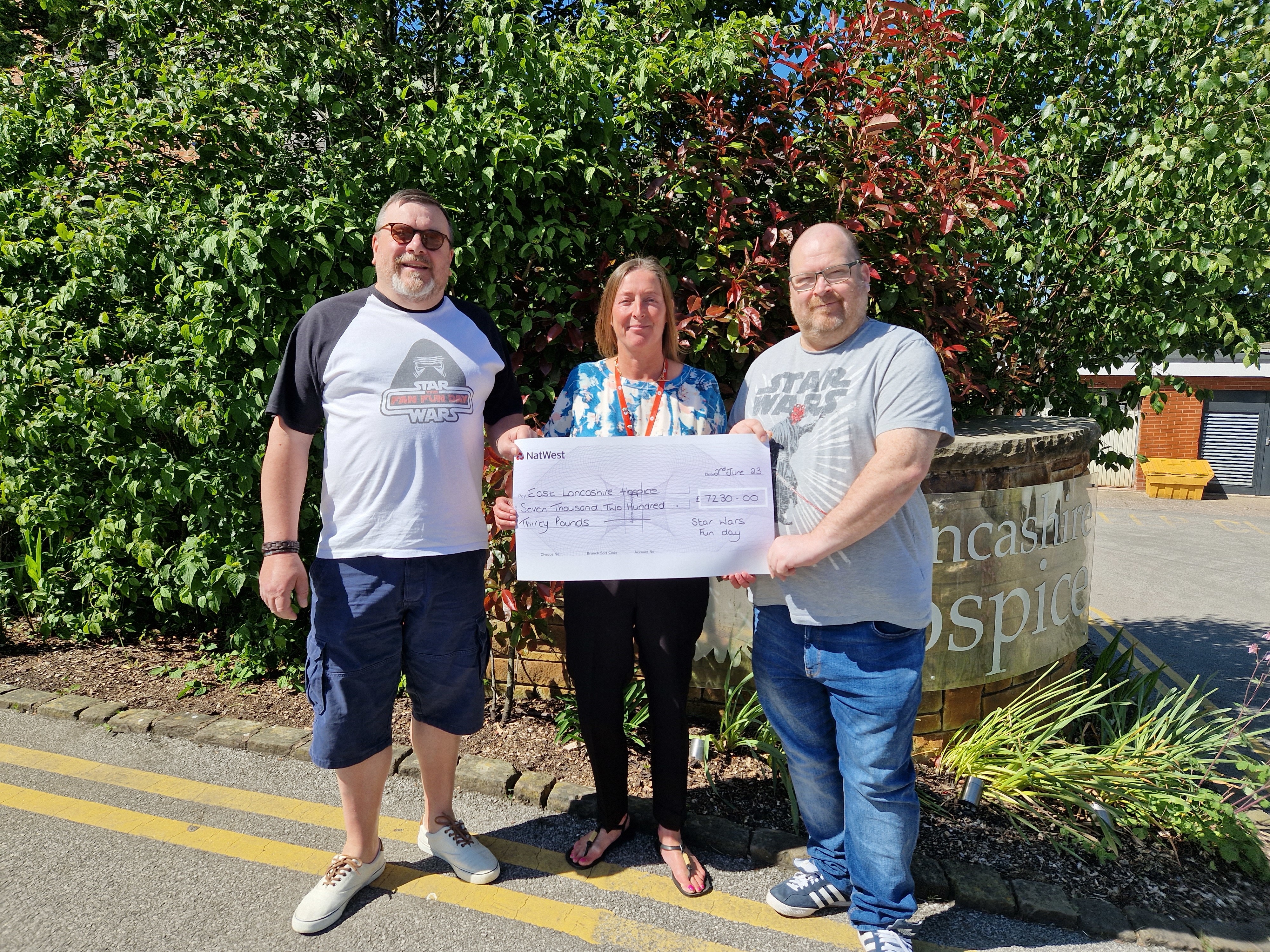 Lancashire Hospice this year, with Neil Livesey and Paul Dunne, organisers of the event, being faced with an unusual amount of obstacles whilst organising this year's show.
Neil said, "Firstly the event had to be moved from the original planned date due to the coronation. The official Star Wars convention "Celebration" was in London this year, which meant many people couldn't afford to attend both shows. It also meant that actors couldn't attend our show because of an exclusion clause in their Celebration contract."
The obstacles didn't stop there. Finding hotel accommodation for the actors that were booked also proved difficult as Blackburn was considered commuting distance from Liverpool which was hosting the Eurovision Song Contest the same weekend and many hotels had doubled or trebled their prices. There was a planned rail strike on the Friday and Saturday before the event which meant that invited actors who didn't drive may not have been able to attend, but in pure team work spirit, the Star Wars fan groups and costuming groups stepped in to help, collecting actors them from their homes and bringing them to the show and taking them home again.
The event, which takes place each year at Ewood Park, faced lots of other smaller obstacles that were also overcome but in the end the show was a huge success and raised a significant amount of money for a very worthy cause.
Jackie Morris, Community Fundraiser from East Lancashire Hospice said, "The Star Wars Fan Fun Day is always an exciting event that our volunteers really look forward to helping at. It's a really busy but fun day and being able to see so many people wanting to come along, not just because they love Star Wars, but because they know the money is going to a great cause."
She continued, "Since Neil and Paul first chose the hospice to benefit from this fantastic event they have raised over £42,000 to help us support people in our community who need us. We are extremely grateful for their dedication to the hospice and we would like to thank everyone involved, who have helped raise this incredible amount."