Oswaldtwistle Mills raise thousands
Oswaldtwistle Mills Raise in excess of £15,000 for East Lancashire Hospice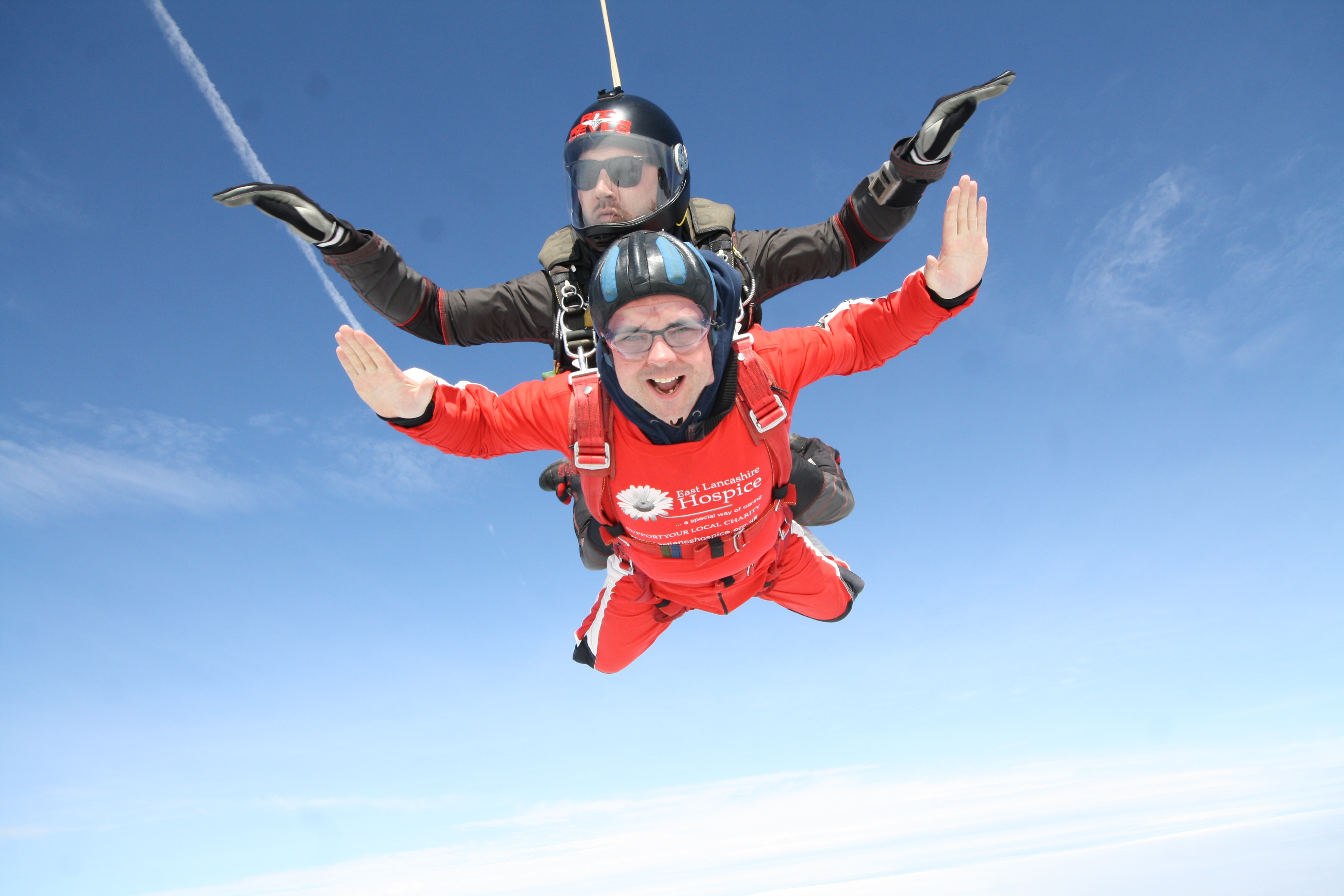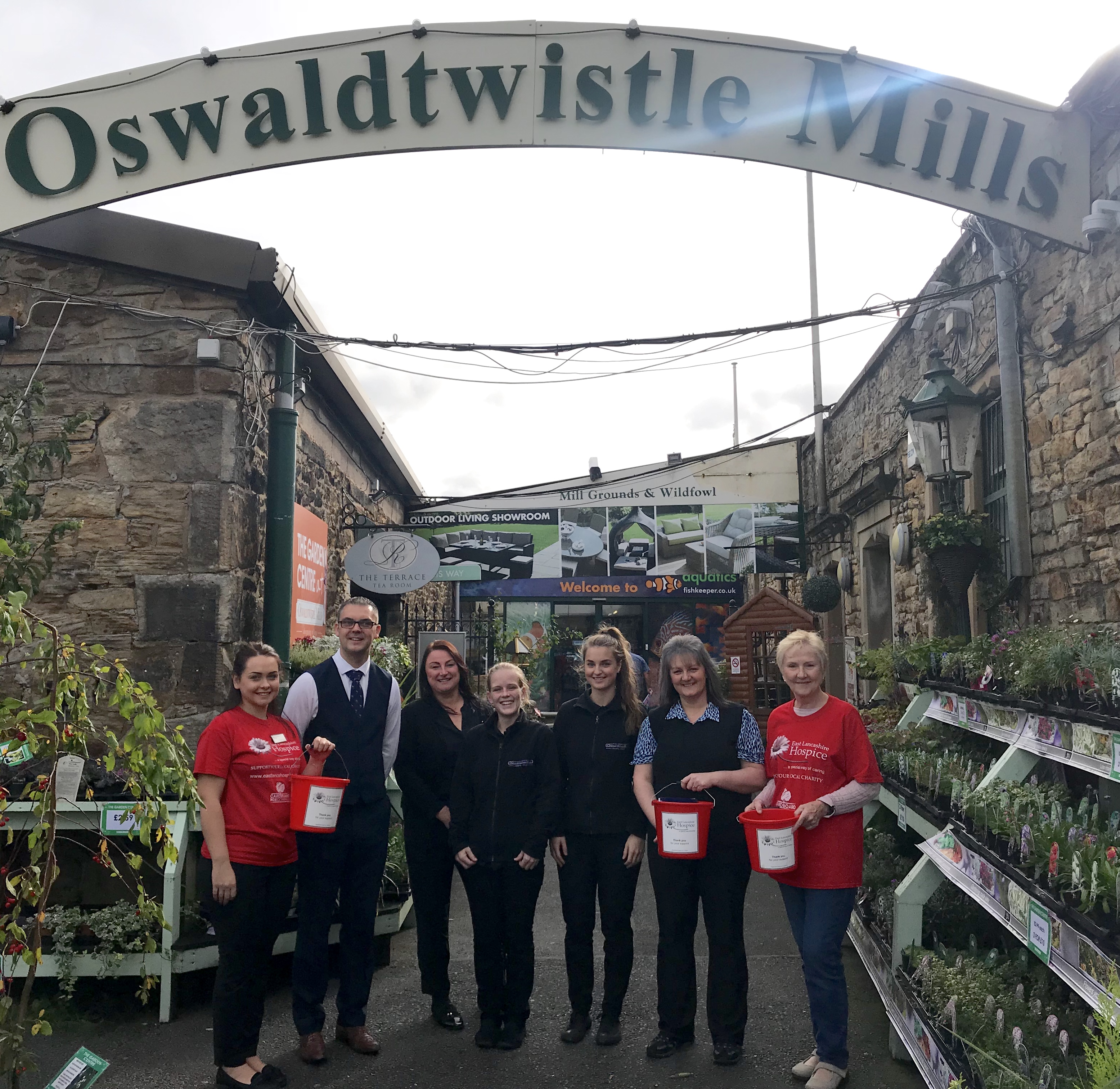 Nick Pitman, General Manager at Oswaldtwistle Mills first heard about East Lancashire Hospice from a friend who was a Care worker. Nick recalls how she explained to him that the hospice wasn't just for people who had been diagnosed with cancer, and this secured his thoughts that in fact it is for anyone who has been diagnosed with a life limiting illness.
Like many organisations, Oswaldtwistle Mills choose a charity to support and work with every year and in August 2018, following a staff vote in which East Lancashire Hospice was chosen by colleagues, the hospice was first appointed as Charity of the Year. This was the start of Oswaldtwistle Mills incredible fundraising efforts which have included a diverse range of activities which Nick explains have engaged not only all of his colleagues at Oswaldtwistle Mills, but also many of their customers.
A significant proportion of what colleagues and customers at Oswaldtwistle Mills have raised has been delivered at Christmas when the team has staged a Santa's Grotto for local children and in December 2019 this attracted over 2800 children with a percentage of every ticket sale being donated to the hospice. Alongside this, Nick and the team organised to have reindeer onsite for children to visit and these were accompanied by collection buckets which were also set up at the stores 20 tills with customers giving generously at both locations.
Similarly, Christmas Coach parties to Oswaldtwistle Mills involving hundreds visitors over the months of November & December 2018 and 2019 have generated additional monies for the hospice with a hamper raffle at each one raising a few hundred pounds.
For one member of Nick's team in particular, Shontell, the hospice is particularly important as her mum was cared for there. Shontell has played a key part in fundraising efforts at Oswaldtwistle Mills and has been instrumental with the in store raffles that took place on numerous occasions, selling tickets and gathering prizes.
Nick himself is also no stranger to fundraising either, undertaking his first ever Skydive with the Black Knights at Cockerham Sands, in aid of the hospice in August 2019 watched on by his entire family. Having set himself a target of £500, in fact he raised an incredible £1800!
Sharon Crymble - Income Generation and Marketing Lead for East Lancashire Hospice commented "We are extremely grateful to Nick, his team and all the customers at Oswaldtwistle Mills who have dedicated their time, effort and enthusiasm to raising a significant amount of money for the hospice. We need to raise £3.7 million a year to run the hospice which equates to c£10,000 a day and this money will effectively pay for patient support both in the hospice and out in the local community for in excess of a 24 hour period. On behalf of everyone here at the hospice we would like to thank everyone involved for their contribution which means so much to us all".
Nick Pitman added "I am immensely proud of both the team and the customers here at Owaldtwistle Mills all of whom have fully supported our commitment to fundraise on behalf of East Lancashire Hospice. We are delighted to have been able to raise such a substantial amount of money for the hospice and we are overjoyed to know the impact that this will have on the provision of patient support for our local community.
Although this year has been more challenging due to the coronavirus pandemic and the government guidelines and local restrictions which have meant the Nick and the team at Oswaldtwistle Mills have been unable to open their doors for a large part of the year, the team remains positive and they are looking forward to the future and also the day they can start fundraising again.